 KABUL, Jan 15 (Reuters) - Afghanistan's president attacked the United States over a military operation that killed civilians on Wednesday, underlining his growing rift with Washington.
Hamid Karzai said U.S. forces were responsible for an air strike that left a woman and seven children dead.
Relations between the two countries have deteriorated steadily over Karzai's long-standing refusal to sign a Bilateral Security Agreement that would help shape the U.S. military presence after 2014, when most other foreign troops are expected to leave.
The NATO-led coalition ISAF, which is dominated by the United States, denied it had planned Wednesday's operation and said Afghan Special Forces had organised it.
ISAF said rebels had opened fire on a joint force of Afghan troops and its soldiers, who then shot back and called in an air attack.
"The force required defensive air support to suppress the enemy fire from two compounds," ISAF said in a statement.
"Tragically, two civilians inside a building from which insurgents were firing on the commandos were killed."
Karzai said the civilian deaths showed that the United States was failing to honour promises to respect Afghan lives and ordered an investigation into the operation.
"Afghanistan for years demanded a complete halt in operations in villages but the Americans, contrary to mutual agreement ... once again resorted to bombing a residential area and killing civilians," Karzai said in the statement.

Karzai condemned the attack in eastern Parwan province "in the strongest words possible," his office added in the statement.
The president has said he will not sign the pact until U.S. troops promise not to raid Afghan homes, and Washington helps kick-start stalled peace talks with the Taliban.
Diplomats say he may be pushing for concessions and trying to show he is no push-over for the Americans before the elections bring his second and final term to an end.
Washington has stepped up pressure on Karzai, suggesting it is prepared to consider the "zero option" of pulling out all its troops by the end of 2014 and leaving Afghan forces to battle the Taliban alone.
ISAF said one of its soldiers and at least 10 insurgents were killed in the clash in Parwan.
"Local district and provincial officials were informed in advance of the operation and were provided updates during and after the actions. ISAF regrets any civilian casualties," the force said in a statement. (Reporting by Mirwais Haroon and Jessica Donati; Editing by Andrew Roche)

Related
Before You Go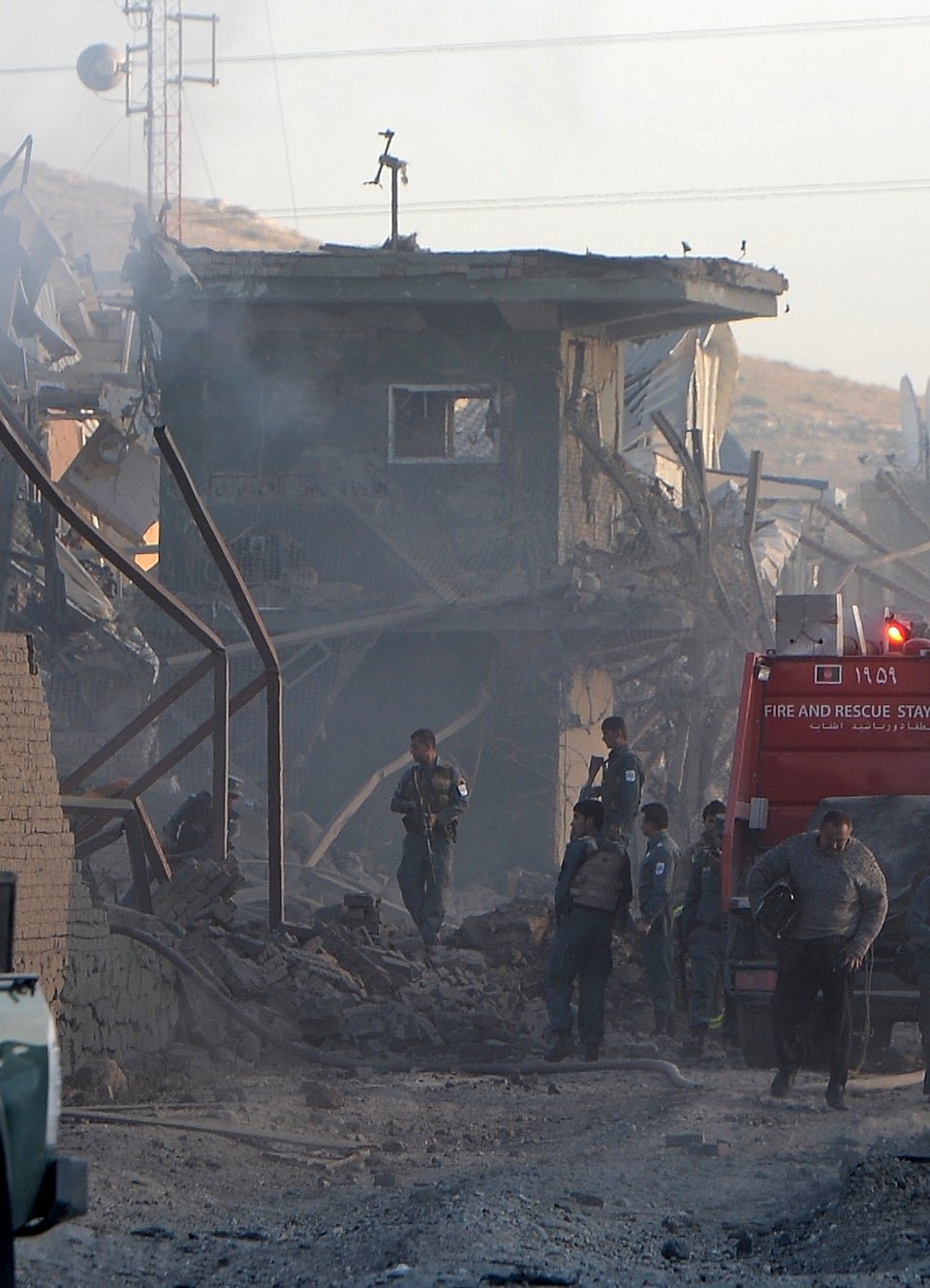 Recent Violence In Afghanistan (Warning: Graphic Images)
Popular in the Community