One of SeaWorld's killer whales gave birth this Valentine's Day, and the natural amazing, natural moment was caught on camera in San Diego.
Kasatka the orca, gave birth to her fourth calf at 6:33 a.m. on Feb. 14, according to SeaWorld's blog. Trainers, vets and animal-care specialists were at the scene. The new calf marks the sixth successful killer whale birth at the San Diego park.
Footage of the birth shows Kasatka swimming around her pool with the tail of her calf sticking out. Soon, the calf slides out and moves to the surface to breathe for the first time before returning to its mother's side.
"Our initial observations indicate this is a strong healthy calf," Scarpuzzi said. "As with any newborn, the first few days are critical. We're looking forward to the continued bonding of mom and calf and the baby beginning to nurse."
Though SeaWorld is touting its newest addition, not everyone is so quick to celebrate.
In a blog for HuffPost, he writes:
He or she will grow up in an artificial pod of dysfunctional orcas, many of them with long histories of aggression, abnormal behavior, self-injury, and serious attacks on each other - and humans.
Before You Go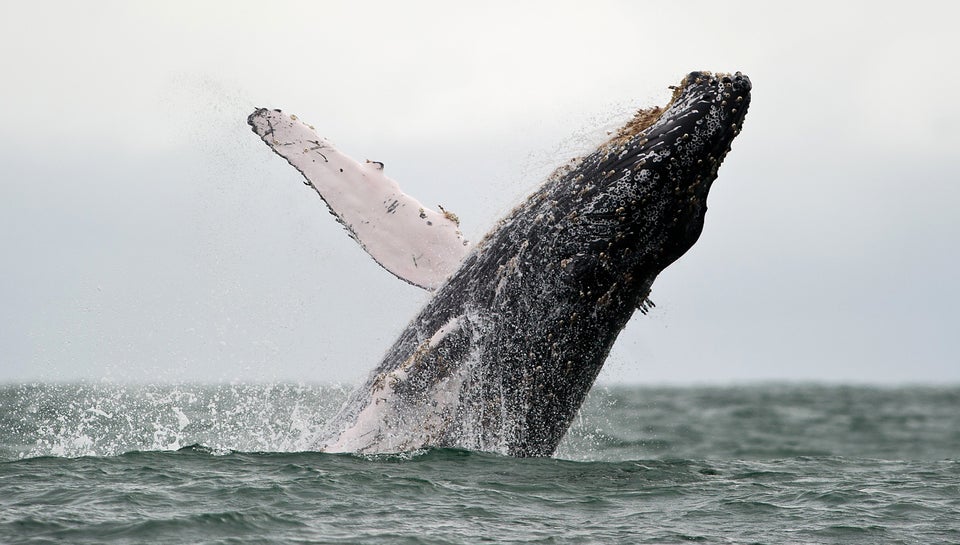 Whales In Action
Popular in the Community