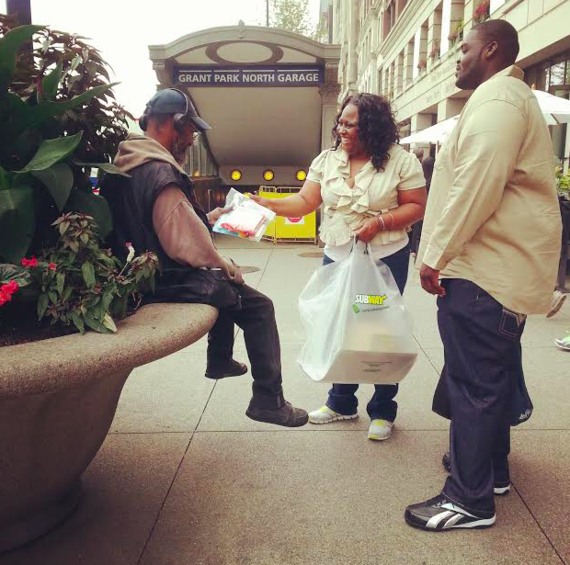 It's been over a year since Kasonja Holley first made headlines about using her own lunch hour to help people fighting homelessness. The Chicago native is still going strong.
Once a week Holley heads to a Subway shop to purchase boxed lunches that she distributes to homeless people.
"Growing up I saw my grandmother take in people from the streets and put them up in our church, where there was a shelter," Holley told BeyondClassicallyBeautiful.com. She also distributes toothpaste, toothbrushes, soap, and toilet paper.
To help fund her project, she launched Love In Motion campaign on GoFundMe to cover her costs. In the last two years she has since then raised $16,000.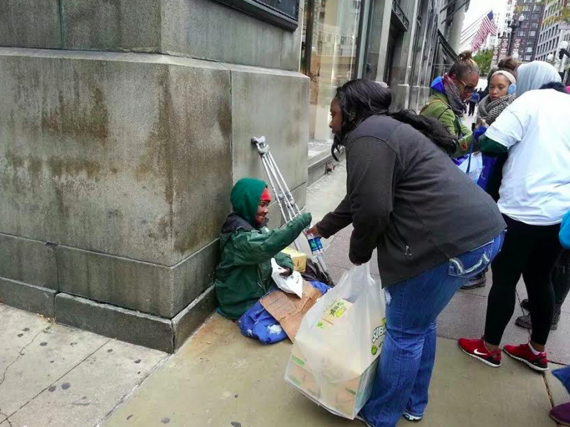 "Everyone is very gracious and supportive," says Holley. "People come up to me and say 'thank you,' or hand me money to help my cause."
In addition to raising enough money to rent a space where people can shower and get clean clothes, Holley wants to bring awareness to the issue. "There are so many people who are doing things for the homeless, but there are so many homeless people in Chicago," says Holley. "I don't know what could be done to lower it, but something needs to be done."
Since its inception in 2011, Holley says she's seen people seek support and services they need to get off the streets. "I want to be that person they can talk to. I love making connection with people I come across. I'll never stop helping people."
Calling all HuffPost superfans!
Sign up for membership to become a founding member and help shape HuffPost's next chapter