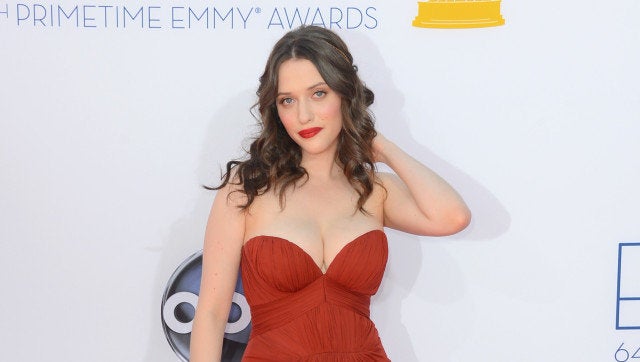 If there was ever a wardrobe malfunction in the making, this is it.
"Two Broke Girls" star Kat Dennings turned out at the Emmys 2012 red carpet wearing a dangerously low-cut red J. Mendel gown.
"No matter what I do, they're there," Dennings told E! News host Giuliana Rancic of her voluptuous chest. "They're always the same size."
But Dennings has backup. She confessed that she's got boyfriend Nick Zano on wardrobe malfunction lookout -- that's one job we're sure he's more than happy to have.
Check out Kat's stunning Emmys 2012 look below: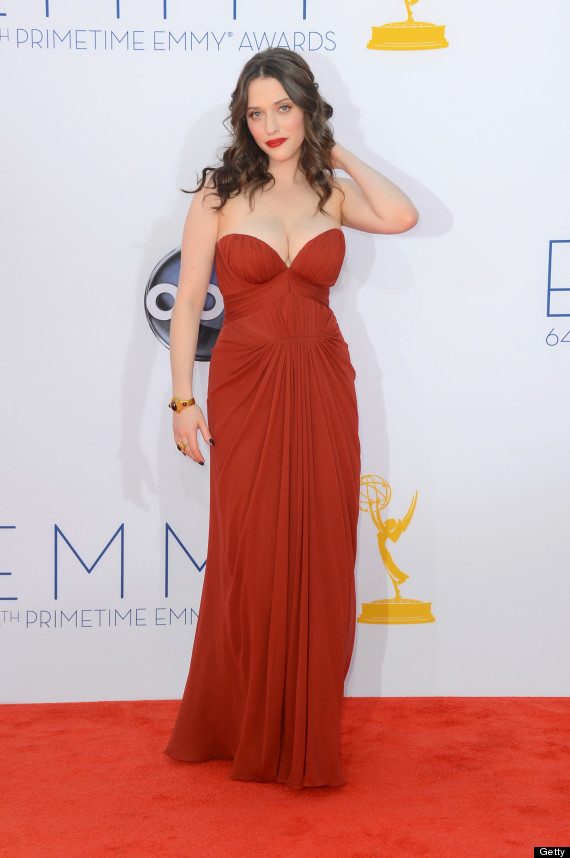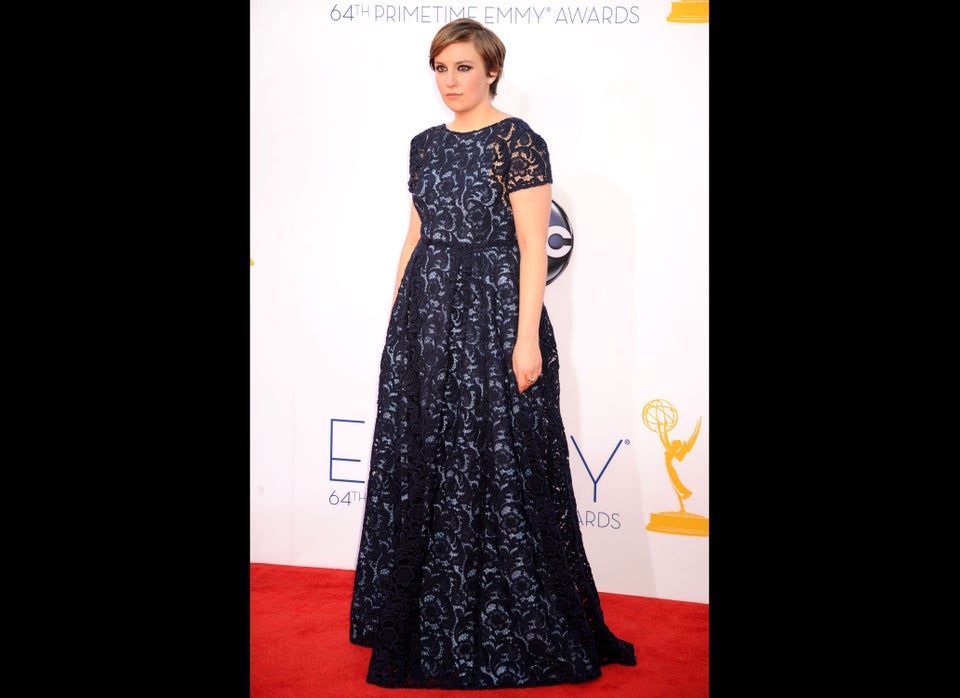 Red Carpet Style At The 64th Annual Primetime Emmy Awards