When Kat Hoffman was growing up in Bellefontaine, Ohio, bullies were a big problem for her.
"At school I felt like an outcast, people bullied me because of my size and I was angry at the world," Hoffman told Barcroft Media. "High school was a difficult time, other kids were rude and brutally bitchy. I dreaded school every day -- no one wanted to speak with me."
However, when Hoffman turned 18, she discovered a way to make her short stature a big advantage when she visited a local strip club where a friend worked.
"By the end of the night, I was on stage in the nude," Hoffman said, according to the New York Post. "It was such a buzz. During my first week of dancing I made $1,000 in one week, so I decided to make a living out of it."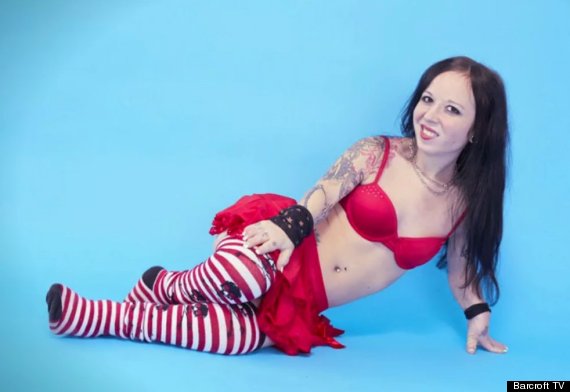 However, her sister, Renee, who also has the same form of dwarfism, has reservations about Hoffman's career choice.
Hoffman doesn't care about the haters.
"I call myself a smile producer -- not an exotic entertainer," she tells Barcroft TV. "I just want to put smiles on people's faces."
Hoffman says performing not only gave her confidence about her body, but it also helped her find true love in the form of her 6-foot-tall army sergeant Eich Bushner, 34, who wanted to meet her after seeing her pictures online.
The two are now engaged and Bushner said he's ready to spend the rest of his life with Hoffman, no matter what difficulties they might face.
Hoffman plans to spend five more years dancing before hanging up her pint-sized pasties for good. Still, she thinks her shaking her tiny tail feather sends a positive message for anyone with a disability.
"A lot of us disabled people don't feel sexy because of our handicaps -- but I don't think it's necessary," she told Barcroft TV. "Everybody is sexy in their own way and personality is all that matters. You have to have a heart, that's really all it takes to be sexy in my book."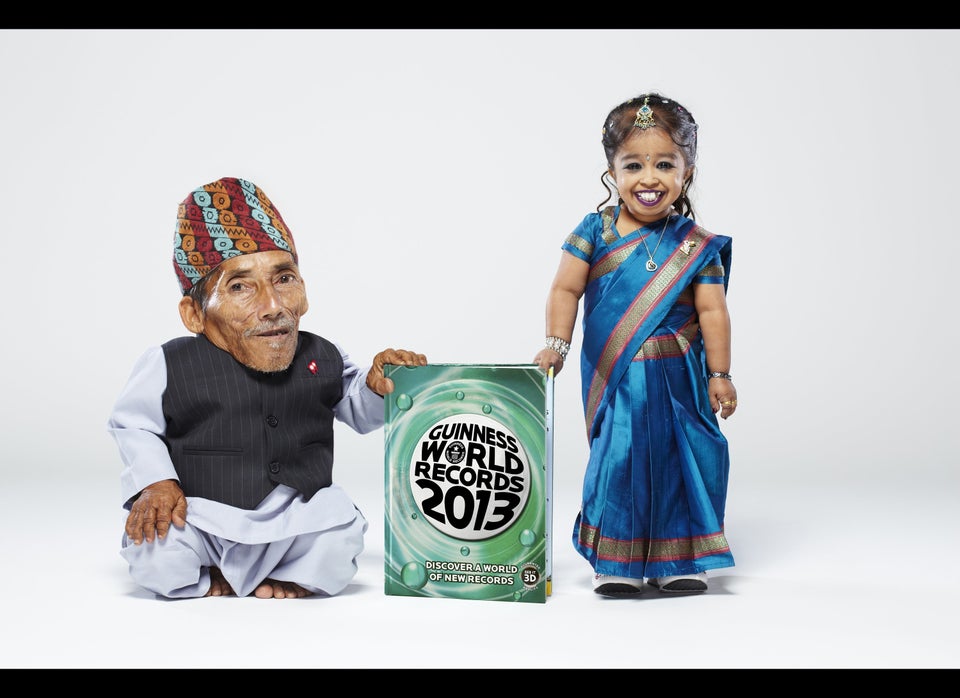 World's Smallest People Have Big Dreams
Popular in the Community