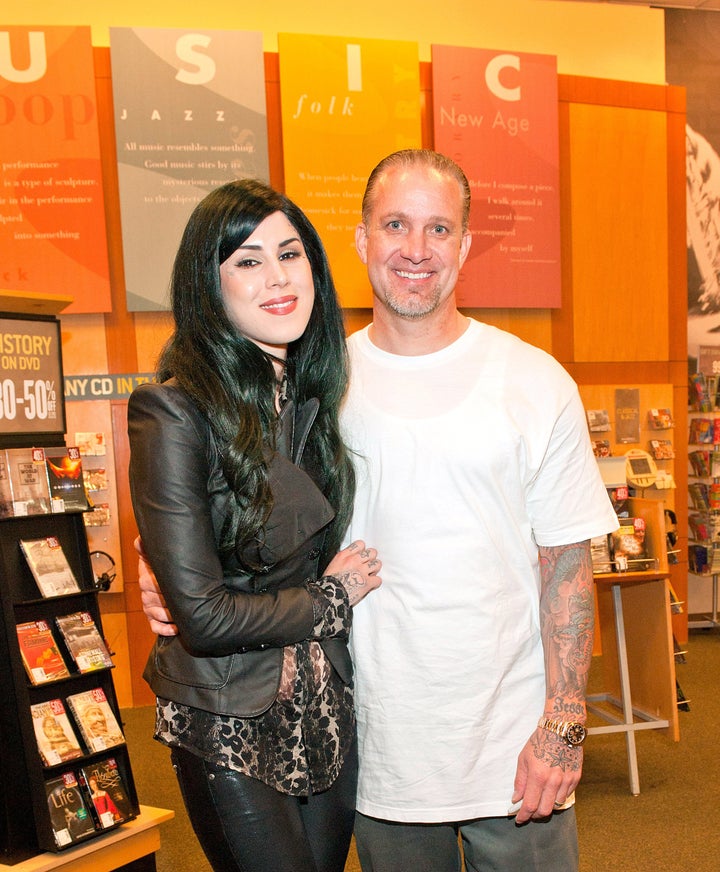 "I will never stop fighting and striving to hold on to [Von D]," James told People. "Showing her how special she is, and how much I love her."
Both Von D and James posted pictures of themselves hugging and kissing -- a visual confirmation that they are back on -- via their respective social networking sites. James posted a photo to his Tumblr of the pair kissing in bed with the caption "para siempre" (meaning "forever" in Spanish) while Von D's Twitter photo shows the pair in a passionate embrace.
But the couple's reconciliation comes with some less than stellar news. TLC just announced that Von D's reality show, "LA Ink," has been canceled.
"TLC has decided that the current season of LA Ink will be its last," TLC told RadarOnline.com. "The network is proud of what the series has accomplished in its four seasons, following Kat Von D's journey as an artist from Miami to Los Angeles."
Perhaps, now that the pair is back on, we'll see a new reality show in the works. "Kat And Jesse: From This Day Forward" anyone?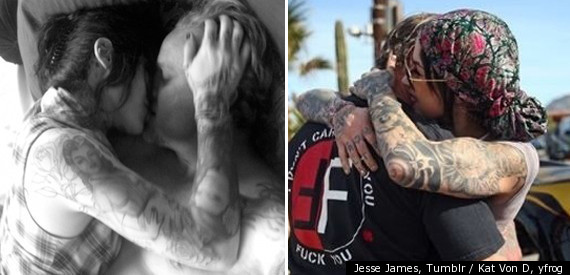 Related
Popular in the Community