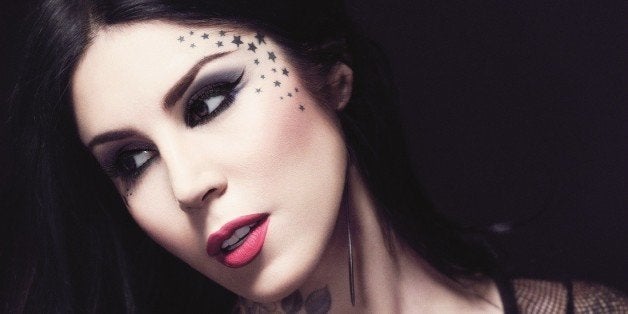 Take a look at Kat Von D and you know that she's the epitome of body art: she's got a constellation of stars on the left side of her forehead and a plethora of inked images running up and down her appendages. But if you look beyond the tats, you'll notice her striking red lipstick and sharp cat-eye liner.
That's why it shouldn't be a surprise that her makeup collections, exclusively sold at Sephora, do so well -- and they're about to get even better come July thanks to a range of new lipstick shades and metallic eyeliners.
While celebrating her latest product launch, Von D got real about why she doesn't give out beauty advice and her go-to piece of makeup.
"I don't know anything," Von D told HuffPost Style when asked about her best beauty tips. Instead of following beauty rules, Von D sticks to what she knows. "I approach my makeup like I do with my tattoos and drawings. I use my thumbs to smudge things when I'm drawing, and if I were to translate that into my makeup, people would say that's not the right way of doing it."
But of course, that doesn't faze her. Although she has high praise for the makeup experts she's met along the way, Von D rejects strict beauty guidelines. "If you just tap into what inspires you, then you're just creating. A good artist can make do with what they have -- you just have to figure it out."
Von D doesn't often give advice to others, but when she does, she has a super trick up her (tattooed) sleeve. "Personally, I love red lipstick," she says. "I don't give a fuck what season it is, I don't care if it's daytime." She's no one-trick-pony, though, as she's also a whiz with eyeliner:
"I can do so much more with black eyeliner. If you give me an eyeliner I can create 40 looks with that -- whether it's liquid or pencil. I think that that is definitely my favorite makeup product -- I can do my eyebrows, my eyes, my lips and I can do contouring with that shit."
Kat Von D's impressive eyeliner capabilities teach us the power one product can hold, so we guess that means it's time for us to use our fave lipstick all over our faces!
Before You Go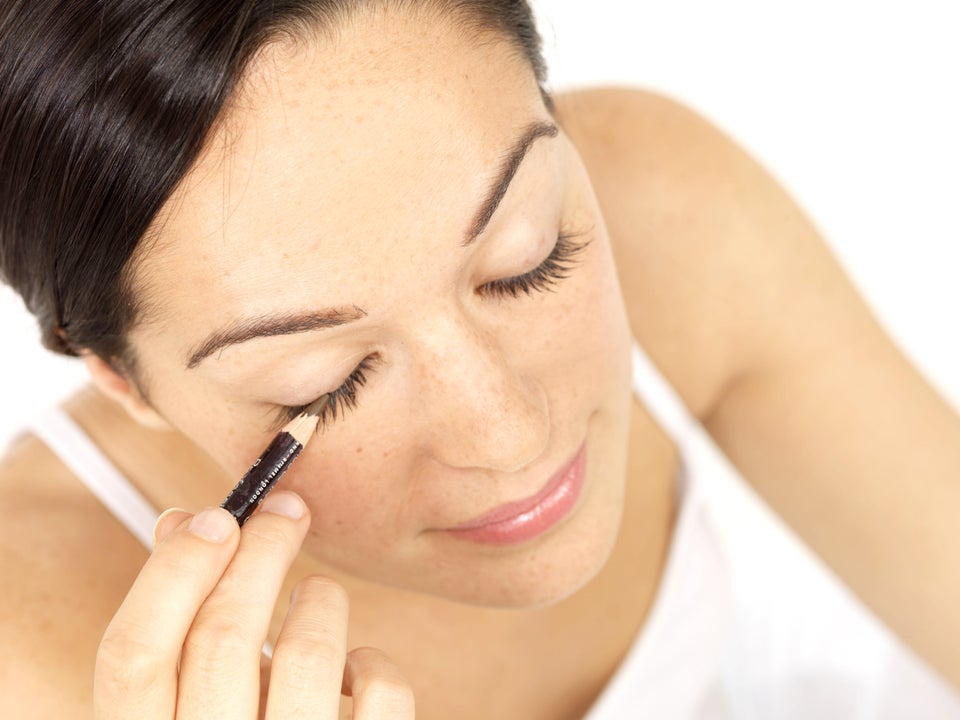 50 Beauty Tips