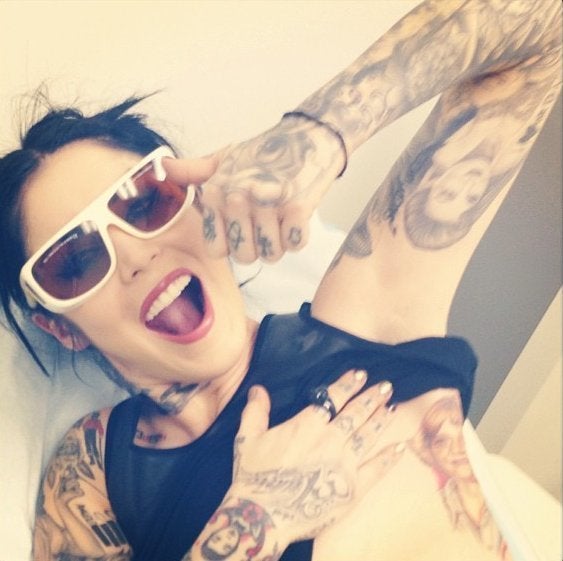 Kat Von D is finally getting rid of the last reminder she has of ex Jesse James.
"On a lighter note, I get to start the day off with some good ol' tattoo laser removal! #ouchville #sillytattoos #creatingjobs :)" Von D tweeted. Later posting, "AND SO IT BEGINS! First round of tattoo removal well underway! :) #freshstart."
Von D shared a photo of her tattoo removal process on Twitter. Story continues below.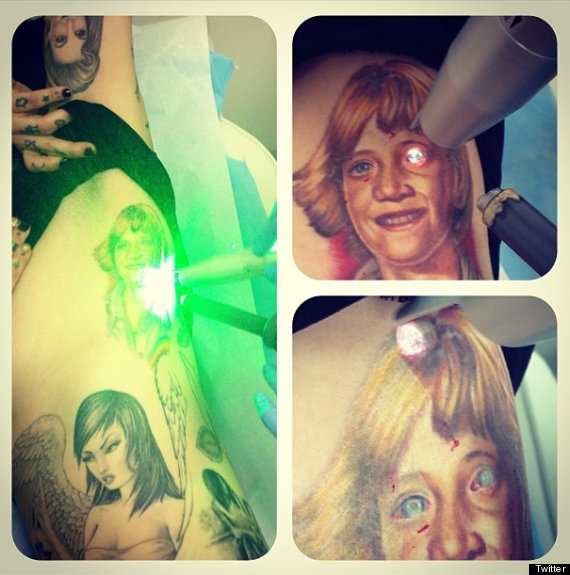 Video of the "L.A. Ink " star getting the tattoo of James aired in June 2011 on Von D's TLC show, just two days after the couple announced their split, Us Weekly reported. "I thought you were going to tell me you were breaking up with me," she joked to James after showing him the sketch.
"My first tattoo was an Olde English 'J' on my ankle for my first love, James, and I'd never cover that s--t up," she said during an interview with Inked magazine. "I have lots of people's names on me and it's not so much like, 'Oh, I'm gonna regret my ex-husband's name on my neck,' it's more like a time in my life that I don't regret."
Related
Before You Go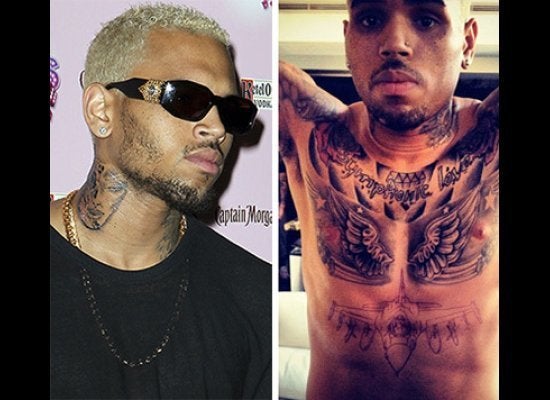 The 20 Worst Celebrity Tattoos
Popular in the Community