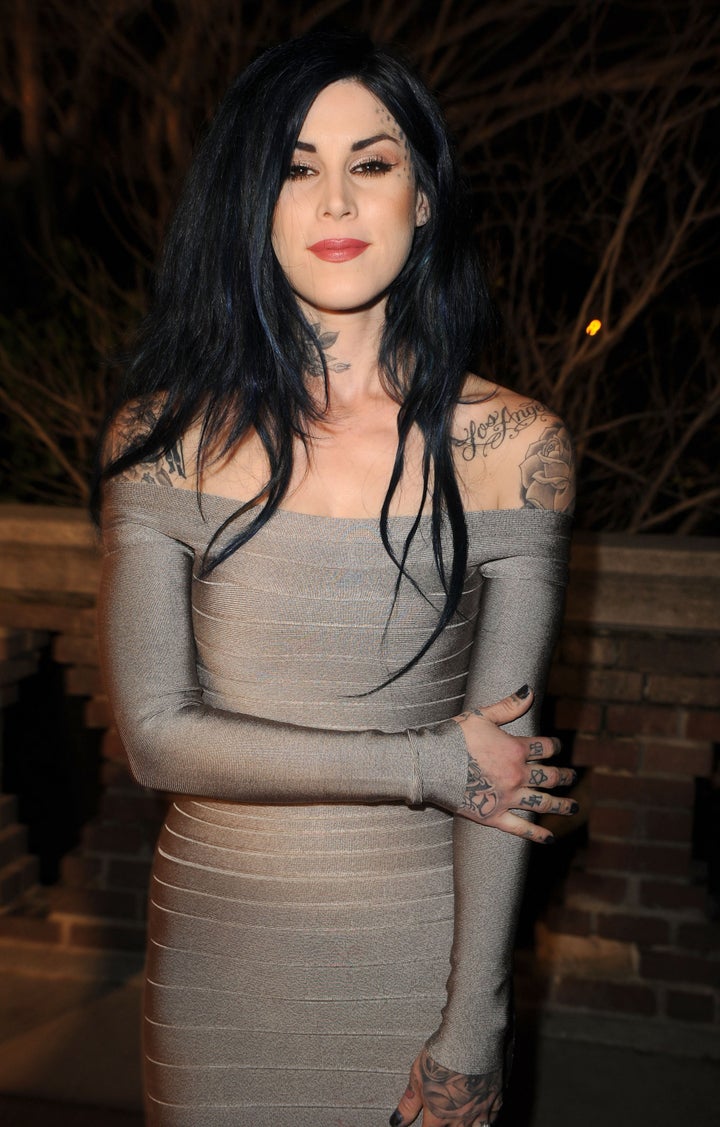 Among others, Kat points to a hectic schedule and bad luck as contributing factors to the demise of her relationship with Sandra Bullock's former husband.
There was my new relationship with Jesse, which regardless of how happy it made me, sprung a lot of negativity from the outside world. Then the 2 month book tour, not to mention my house burning down half way through the tour… Taking on another season of filming the show during all of this, plus a million other things to add to the list...
Kat -- who has since insisted she would keep the tattoo of James' face on her torso -- also says public criticism both alienated and brought the couple closer together, stating that "it felt like it was just the two of us against the world" and that she "lost a lot of friends."
Over 2,000 people have commented on her note while the number of people who like the confessional continues to grow from more than 4,000 "likes" on Facebook.
She adds: "Never planned on walking away from this relationship" before signing off with "Con todo mi corazon, Kat Von D."

Related
Popular in the Community