Kate Beckinsale is belatedly expressing her gratitude to former co-stars Robert Sean Leonard and Keanu Reeves for their last-minute assistance in making sure her first-ever Cannes Film Festival appearance went smoothly.
On Monday, Beckinsale posted a throwback photo on Instagram showing her on the red carpet with Leonard and Reeves just before a screening of their film, "Much Ado About Nothing," at the French festival in 1993.
Though the trio of stars is all smiles, Beckinsale said the image disguises the fact that she would have experienced a wardrobe malfunction were it not for Leonard and Reeves' help.
"I had bought the bodysuit in the Sock Shop at the airport and when I got in the car to drive to the premiere with Denzel and Pauletta Washington, all the poppers in the crotch popped themselves open and it flipped up like a roller blind," the British actor wrote in the caption. "I didn't feel it was appropriate to go delving around in my undercarriage with all of us in the back of the car so I just quietly panicked."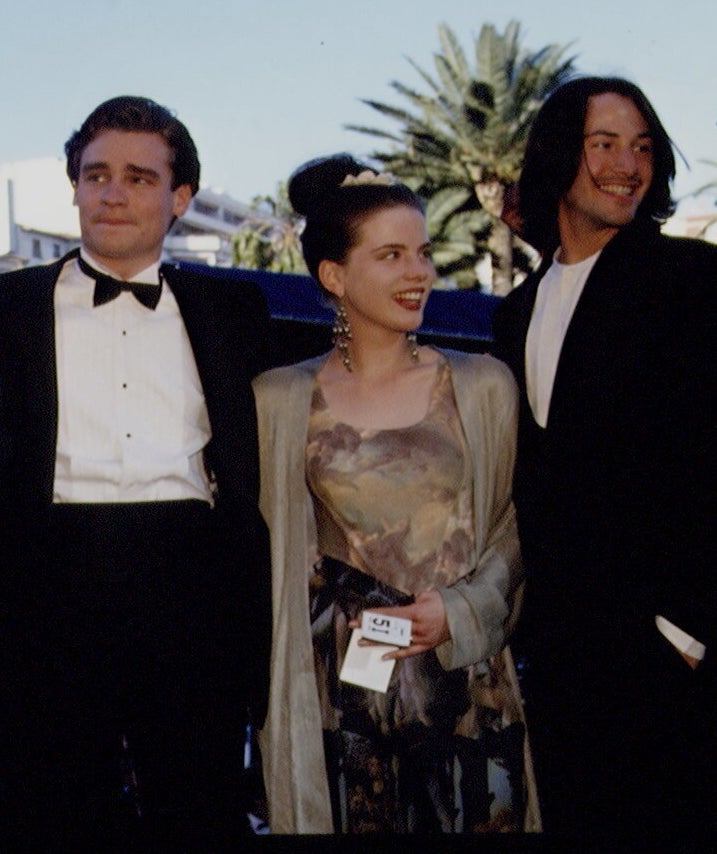 According to Beckinsale, she informed Leonard and Reeves about the issue and the two men "both jumped in to save me" without reservation.
"In this picture I am holding the front gusset down and the two of them are holding the back gusset," she explained. "Absolute legends who may not even have fully understood the physics of what was happening or even heard the word 'gusset' before."
Beckinsale, who was born in London, made her big-screen acting debut as Hero in "Much Ado About Nothing," Kenneth Branagh's adaptation of William Shakespeare's comedy of the same name. The film also featured appearances by Branagh, Michael Keaton and Emma Thompson.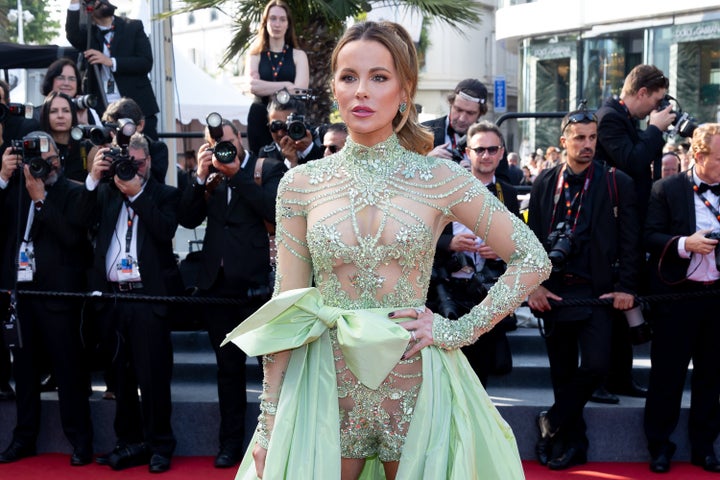 As of Tuesday afternoon, Beckinsale's post had received more than 128,000 likes, as well as a plethora of quirky comments from some of her other famous pals.
"Hysterical," wrote actor Naomi Watts.
Added actor Nathalie Boltt: "This move shall forever be named The Three Person Rollerblind."
It's safe to say that Beckinsale has become a lot more confident in her red carpet appearances in the 30 years since "Much Ado About Nothing" was released. At this year's Cannes Film Festival, she attended the premiere of "La Passion de Dodin Bouffant" in a sheer green bodysuit and floor length skirt by Zuhair Murad Couture.
Popular in the Community