Did Kate Beckinsale wake up on the wrong side of the bed?
The gorgeous actress, who mostly recently appeared with Mark Wahlberg in "Contraband," flashed a ton of lace last night at the 2012 Film Independent Spirit Awards. Beckinsale was there to announce the nominations alongside Anthony Mackie, but we'd also like to nominate her dress for a prize: Best Impression of a Nightie.
Beckinsale looked radiant in her white dress, which she complemented with nude pumps and long, flowing brown hair. No one's ever claimed her body wasn't amazing -- have you seen her bikini video?
We're not so sure, though, that the silhouette of the dress is complementing the material. Maybe it's the short hem, but her frock is totally giving us a nightie vibe.
Check out Kate's dress below and tell us: is her lacy look a style hit?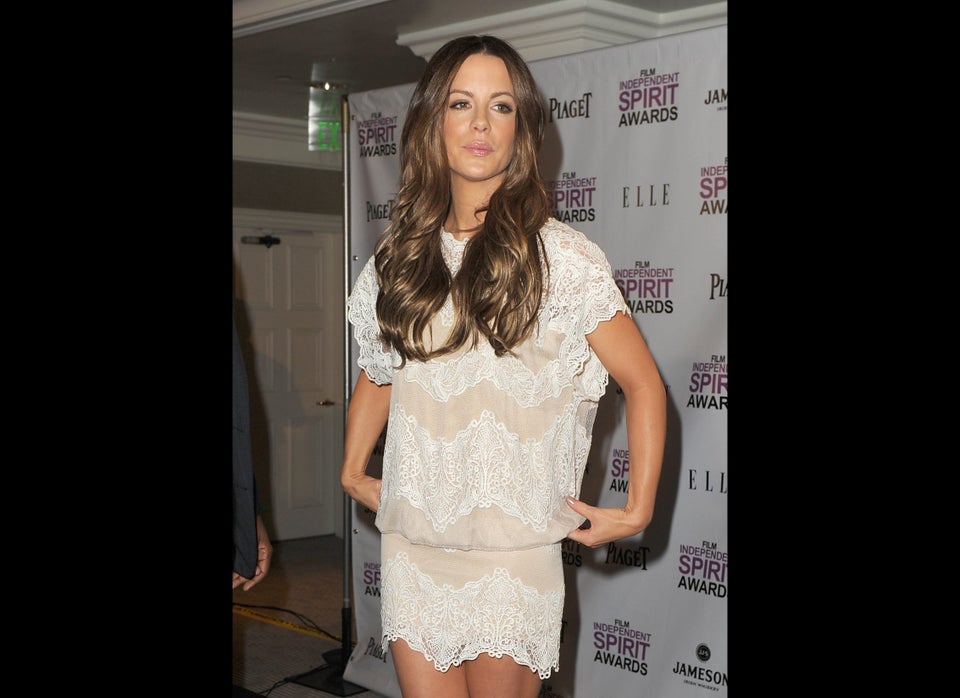 (CLONED)
Popular in the Community