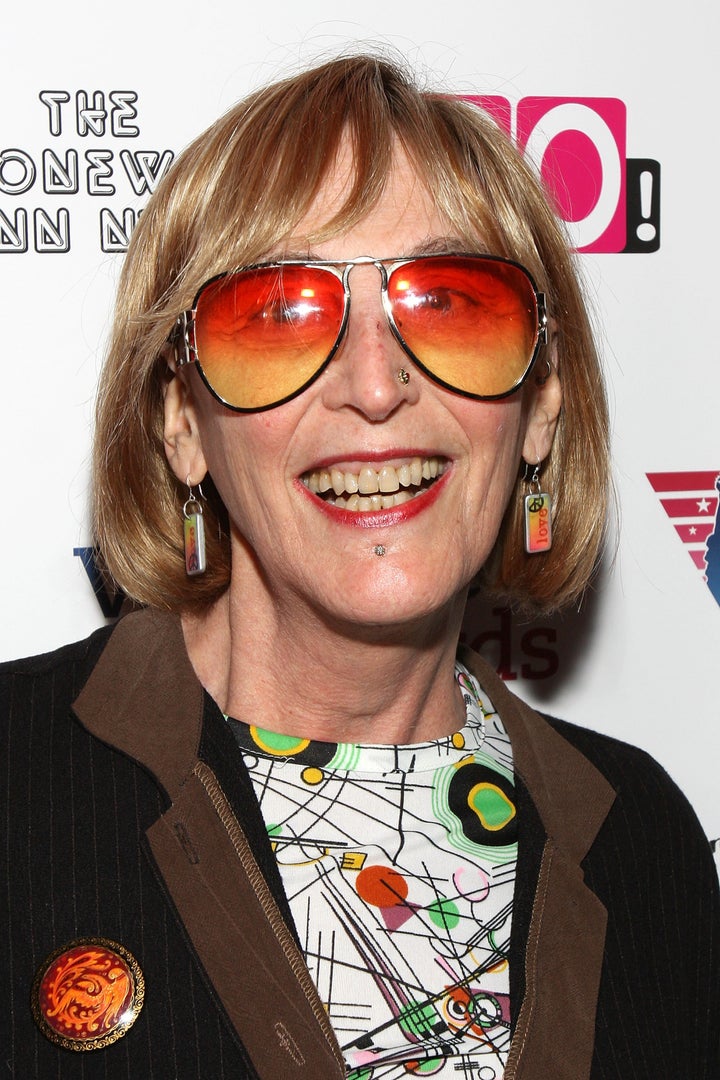 She is a groundbreaking author, performer and "advocate for teens, freaks and other outlaws" whose books, like My Gender Workbook and Gender Outlaw, have been critical to furthering gender theory over the last 20 years.
Sadly, the self-described "queer and pleasant danger" was diagnosed with lung cancer in August. Doctors thought Bornstein had been cured after surgery, but in February they discovered that the disease had returned. The good news is that the cancer appears to be curable. The bad news is that the cost of treatment is astronomical, even with Bornstein's health insurance plan.
To make matters even worse, her treatment is more complicated than most because she has suffered from another kind of cancer -- CLL, or Chronic Lymphocytic Leukemia -- for over fifteen years.
In effort to help Bornstein pay for her treatment, a friend of Kate's, Laura Vogel, launched a "Go Fund Me" campaign on March 20. As of the publishing of this article, they've raised over $59,000 of the targeted $100,000 and the donations are still pouring in.
Bornstein says she was nervous about setting up the campaign page, but Vogel was optimistic. "Kate was very nervous. She's so used to working very hard to make a living. She works very hard to help people and she makes a living helping people. She actually feels bad about it. She would have never asked for the money on her own," Vogel told Huff Post Gay Voices. "With Kate's blessing we set this up. I really don't think she anticipated this type of response. I had a moment of 'I told you so' once we reached the first $10,000. I told you [Kate] that people would come out and support you. It just kept on going up."
The author and gender theorist was originally ambivalent about the fundraiser, but she's definitely hopeful now. "I thought, Okay, I'm sure some people will respond, but it's been nonstop. I never thought that what happen. I've lived all of my life with low self esteem. It's pretty much evident in everything that I write. It's how I know how to deal with that sh*t. Seeing this, I'm having to deal with an emotion that I'm a freak and still have done a good job with my life. That's new for me," Bornstein explained to Huff Post.
Bornstein said that the enormous support from friends and strangers has put her in a much needed positive state of mind. "It's a big thank you for supporting me. I've been reading where a state of mind is very important to a person's recovery. It's showing in more and more medical journals. I've had a pretty f*cked up state of mind all of my life. What everybody who has given me support in this campaign has done for me was given me a positive state of mind,"she said. "I was ready to die. I was making plans, but everybody has given me some extra time. It helped me find a good reason to stay alive. I haven't always had one."
Bornstein started treatment with money that she borrowed but is now elated that she doesn't have to worry about how she's going to pay people back.
Calling all HuffPost superfans!
Sign up for membership to become a founding member and help shape HuffPost's next chapter