On Thursday, Barrymore welcomed Bosworth to her daytime talk show and congratulated the "Superman Returns" actor on her recent engagement to Long.
"We have a very important person in common," Barrymore explained. "My very dear old friend Justin Long — a boyfriend, a dear friend — and he and Kate have found each other in this world and have become this incredibly joyous, bonded, real deal, you know, holding hands ... the ultimate couple you root for."
Bosworth appeared to be moved by Barrymore's remarks and assured the host that the feeling was mutual.
"He loves you so much," she said. "He just loves you so deeply."
Though Bosworth and Long have never specified where a proposal had taken place, the couple confirmed their engagement last month during a joint appearance on "Life Is Short," Long's podcast.
Though Long initially had "a special thing planned" for sometime around Bosworth's birthday on Jan. 2, the actual proposal "spilled out" after a shared therapy session.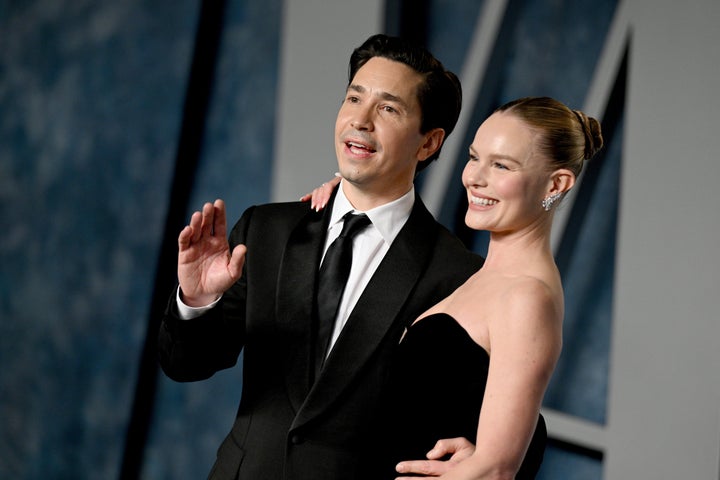 "It was a moment where it just felt so organic," the "Barbarian" actor said. "And it felt connected to something very, very deeply, profoundly personal that we were going through ― a real life change."
Bosworth's appearance on "The Drew Barrymore Show" comes about eight months after Barrymore and Long had an on-air reunion of their own.
Shortly after the third season of Barrymore's talk show kicked off in September, Long stopped by for a chat, telling his ex: "I love that we've maintained our love. I know, from my end, it'll never go anywhere."
On Thursday, Bosworth said she was "so excited" when Barrymore invited Long to appear on her show last year, noting: "There's so much love between the two of you."
"I always say you guys were in the tornado together," she added. "It's like the time in your life when you're like, 'I want to feel, and I want to do everything' — like be a part of the adventure in a wild way— which is so much fun."
Popular in the Community