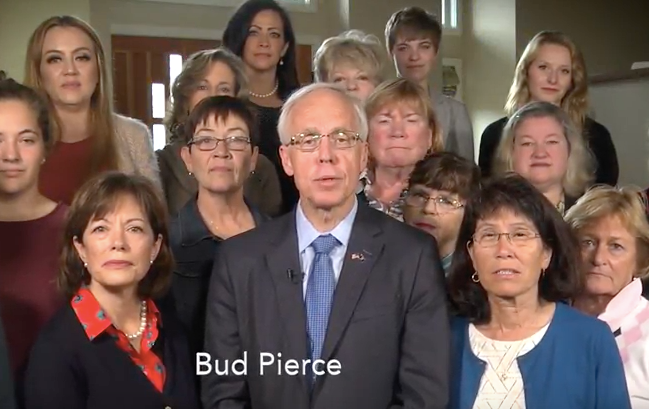 WASHINGTON ― Bud Pierce, the Republican trying to unseat Oregon Gov. Kate Brown (D), may have torpedoed his campaign last week by claiming, in the middle of a live-streamed debate, that women with a "great education and training and a great job" aren't susceptible to domestic violence.
But Pierce is doing damage control now, and on Tuesday he sat down with an Oregon paper to explain what he was thinking. He may have made things worse.
"Background on me is, I grew up in a family with no domestic violence," Pierce said, in a joint interview with Brown. "My mom and dad, [my wife] Selma and I have had no domestic violence. My daughter was married and is divorced now, no domestic violence. I asked her about that."
Pierce, a Salem-based oncologist, said his ideas about domestic violence go back to "when I was growing up, '60s and '70s," and the need for women to have economic independence from their abusers.
Here's a video clip from the interview. Pierce and Brown talked about domestic violence in the first few minutes ― and, weirdly, Pierce contorted his face into some pretty wild expressions.
In the year 2016, it is odd that someone ― in particular, a physician interested in running an entire state ― would believe domestic violence affects only uneducated women with bad jobs because he never saw it in his own family. In Oregon alone, as many as 1 million women have experienced domestic violence or sexual assault, according to a massive new report by the Women's Foundation of Oregon. That's more than half of the state's female population.
Brown, who is educated, revealed during the debate that she, too, is a survivor of domestic abuse. She turned around and faced the back of the stage in disbelief as Pierce talked. The crowd booed him.
"I'm honestly not sure where to start," Brown said finally. "I grew up in a middle-class family. I went to law school. I know what it feels like to be paid less, substantially less, than the male lawyer in the office next to me. This is not just about power; it's about making sure that people are not discriminated against because of their gender, because of their race and because of their sexual orientation."
To his credit, Pierce is trying pretty hard to make up for what he said. He's apologized several times, and conceded Tuesday his remarks were "horrendous." He said he's talking to domestic abuse survivors to educate himself on the matter.
Pierce also proved that he stands by women by releasing a three-minute video of himself literally standing with women.
HUFFPOST READERS: What's happening in your state or district? The Huffington Post wants to know about all the campaign ads, mailers, robocalls, candidate appearances and other interesting campaign news happening by you. Email any tips, videos, audio files or photos to scoops@huffingtonpost.com.
Before You Go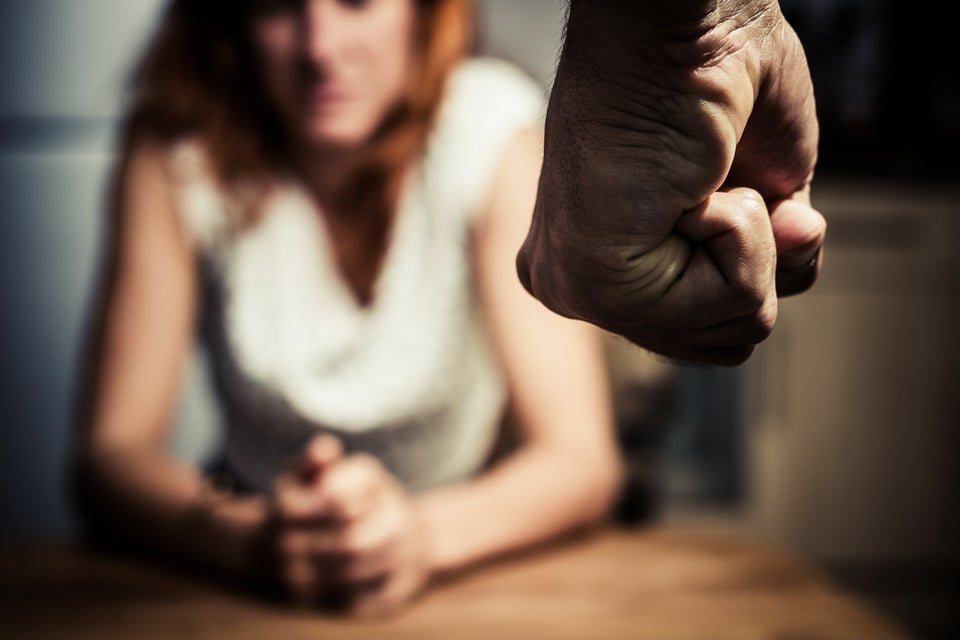 Shocking Domestic Violence Statistics
Popular in the Community