When Oregon Gov. John Kitzhaber (D) resigns from office Wednesday, his replacement, Democratic Secretary of State Kate Brown, will make history the nation's first openly bisexual governor.
An out LGBT governor has still never been elected. New Jersey did have an openly gay governor, briefly, after Gov. Jim McGreevey (D) came out as gay in 2004. He resigned after admitting an affair with a man he had appointed to a position in his administration.
Brown, who was the first in line to succeed Kitzhaber, was the nation's first openly bisexual-identifying statewide officeholder. She is married to husband Dan Little and has discussed her sexuality in past campaigns for public office.
Kitzhaber announced his resignation plans Friday, amidst questions about whether his fiancee, Cynthia Hayes, used her role in his office for her own personal gain, and whether her acceptance of consulting contracts violated state ethics rules. The couple is the subject of a criminal investigation by the Oregon Department of Justice and the FBI and a civil investigation by the Oregon Government Ethics Commission.
On Wednesday, Brown was summoned back to the state from Washington, D.C., where she was speaking at the winter conference of the National Association of Secretaries of State. However, once she got there, Kitzhaber had changed his mind about resigning. Brown called the situation "bizarre and unprecedented" in a statement after the governor acted confused as to why she was back in Oregon.
She said Thursday that she would be ready to serve in the event that he did ultimately choose to resign.
Brown served in the Oregon state legislature before being elected to the secretary of state position in 2008. She has been an advocate for expanding access to the ballot and for campaign finance transparency.
As she ascends to the governorship, she will be just one of three Democratic women governors in the nation, joining New Hampshire Gov. Maggie Hassan and Rhode Island Gov. Gina Raimondo.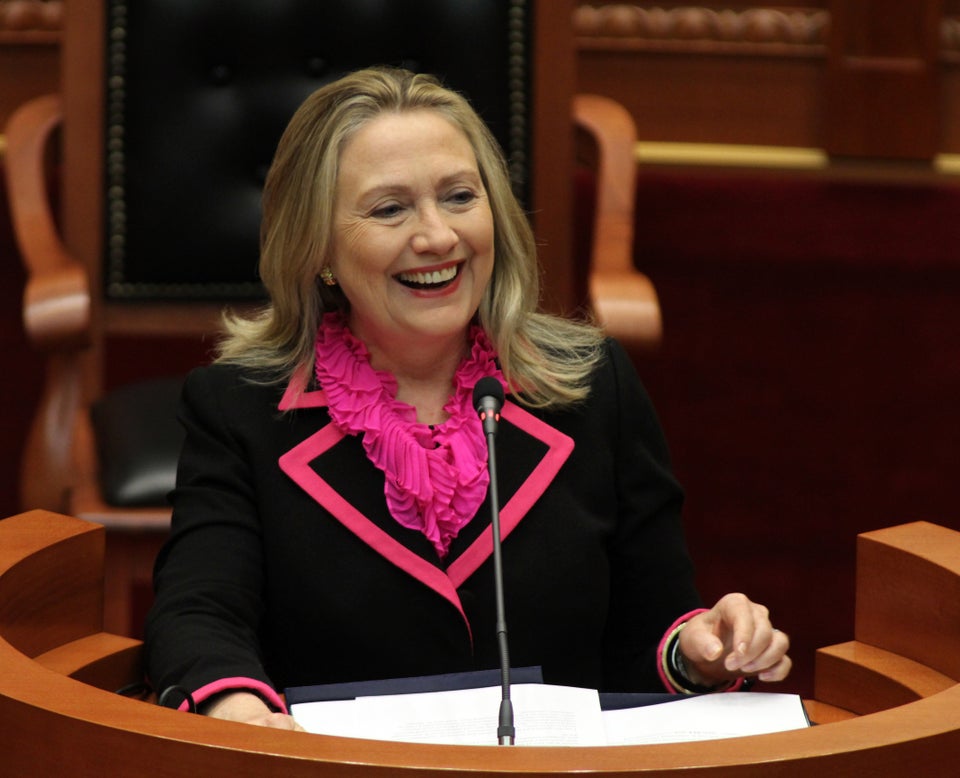 Which Women Might Run In 2016?