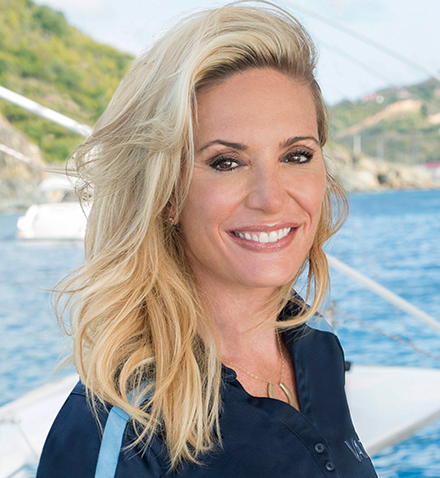 Kate Chastain, the "chief stew" on Bravo's Below Deck, is respected for her conviction, confidence, professionalism and impressive managerial skills. She gets to perform her job as it's captured on-camera which definitely has its perks. As you'll see in the interview below, these days she spends more of her time cultivating a land life which has helped in fine-tuning and maturing her outlook on the reality TV on the sea experience. With a large social media following cheering her on and yachties taking note, Kate has returned for another season and is reunited with the no-nonsense Captain Lee with whom she has a solid working dynamic. She describes the majority of the crew this seasons -its newbies- as "50 shades of green." You'll see in the first episode how that appears to be an accurate depiction.
Says Kaki Twist Burgess, an off-camera chief stew, who shares that people always ask her how what we see on TV compares to her real life experience: "I think Kate's an excellent chief stew and I really like her creativity. I love the fact that she uses what she has on board to make things happen, accommodate the guests and crew and make sure everything is running smoothly. When you're in the middle of the ocean, there's no Target or Dollar Store for a themed party and Kate always manages to make things happen. She's made things out of paper. I also respect the level of trust that the captain has in her and he knows she will get the job done." Twist Burgess will be launching a podcast called Yachtie Talk to help Below Deck fans understand what they see on TV from an experienced crew member's point of view https://www.facebook.com/groups/YachtieTalkPrivate/. Captain Lee's hands-off approach notably works well for Kate Chastain who knows how to take charge.
As a Bravo super-fan and co-host of Realizing Stuff with Kara and Ryan, an Emotionally Broken Psychos spinoff podcast, Ryan Bailey weighs in: "Kate IS what Kara and I call - with the utmost respect and reverence - a 'Boss Bitch.' She doesn't take shit from anyone whether it be crew mates, the captain or the world at large. She stands firm in her beliefs, and her strength of will is very very entertaining to watch.״
Following is my conversation with Chastain for The Huffington Post:
I missed you while watching 'Below Deck Mediterranean' which features a different cast than the regular 'Below Deck.' You have a certain level of professionalism and you're able to emotionally detach and maintain an impressive laser focus for work. This is something I respect and definitely would not be able to do with such a dramatic crew.
What a lovely compliment! I really appreciate it.
What have you been doing in the interim? You mention that you have mainly been on land, but are happy to be back for 'a little fling for tips.'
I've been trying to really develop a land life, but would never turn down the possibility to work with Captain Lee. I've been working on a non-profit, Genesis House, that offers emergency shelter to women in need. We also have a consignment and vintage store to benefit them called the Genesis Boutique.
I know how important the relationship between Chief Stew and Chef is on each charter. You and Ben were really close, but you went through ups and downs. Chefs can get moody, temperamental and fussy about the chief stew hovering in the kitchen while trying to get all the food properly cooked and prepared. What was your first impression of Matt, the NEW chef?
My gut instinct was right. I thought that he's a Canadian and seemed very nice and it's true that he's very handsome, but it was not like I was attracted - It was more that I could appreciate his good looks as well as how kind, sweet and gentle he is. Ben is more of a challenge. I appreciated how different he was from Ben.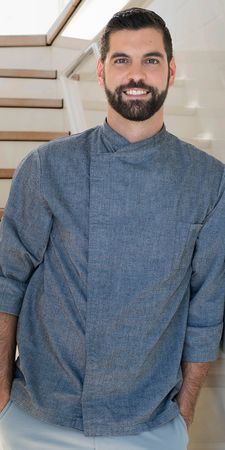 I was a little surprised (Chef) Ben didn't return.
Ben was in the Mediterranean and Caribbean all in one year and that was really intense. He felt he wanted to go to the land life, was focusing on his catering business and traveling. I can't speak about future seasons. I wouldn't be surprised if he returned though. He was a fan favorite with his witty banter. I don't mind bearing the brunt of that with him because he's really that funny.
The '50 shades of green' that you mention with regard to the crew REALLY comes across in the premiere. How did you approach this challenge?
Frankly, this was the most green crew I ever worked with. I was more scared than any other season of Below Deck. I like training people and assessing their knowledge, but there wasn't really time because we were starting a charter and having guests on right away. This is a yacht and it's a dangerous job. The charter guests shouldn't have to know how green the crew is. I'm picking up the slack - then later, we have to divide tips evenly. They're so green they don't even realize how much they don't know.
What was your fist impression of Chris Brown who insists on introducing himself again and again as "Chris Brown"?
My first impression was not that much of an impression. It's kind of like when somebody talks in the third person. It was a little off to have a first and last name by which you introduce yourself repeatedly. I'm not sure if I had a name like that I would celebrate it as much -
Especially because you're advocating for victims of domestic violence!
I know. I thought 'is somebody punking me?!' It was as if he was trying to get a rise out of me. BUT, it's pretty clear 5 seconds later that he just seeks approval and attention, and if he had to shock people with his name, it's a gimmick for him. If it was my name, I would just say 'Chris'.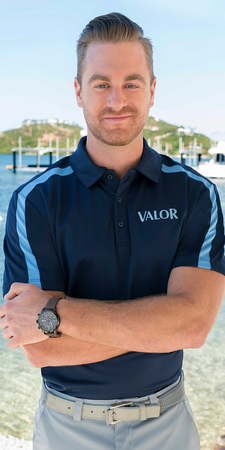 I was surprised that there's a stewardess who is a mom of an 8 year old, only because we've never seen that before on the show. She discusses how it's going to be hard to be separated from her daughter for 6 weeks.
It's definitely not common at all, though you do see with captains that they are like the traveling businessmen and are fathers. I've never worked with a stewardess who was a mom before, but I really understood why she wanted to do this. She had her daughter at a young age and missed out on this whole experience. This is something she really wanted to do. It's not that 'out there' because children go to summer camp, schools and have a father or grandparents to take care of them for a period of time. It's not so uncommon. I really respected the fact that Jen went on this adventure because I thought she deserved to.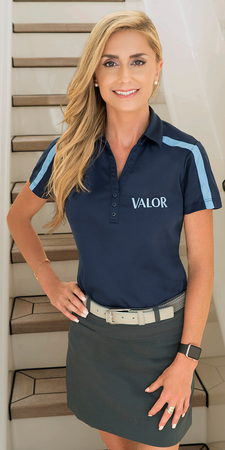 Nico returns this season and very sadly, he has experienced tragedy in his family (with the sudden passing of his younger brother). He seems very focused on doing a great job this season. My question is: Did you know Nico would be returning?
I didn't, and part of me was trepidatious seeing how last season went. I honestly didn't know until the end how harsh his feelings for me were. However, I appreciate him. He's funny and charming and the two of us repair misunderstandings from last season. I knew already that he was a good yachtie, but wasn't sure if he was ready to be Lead Deckhand especially with such a green crew.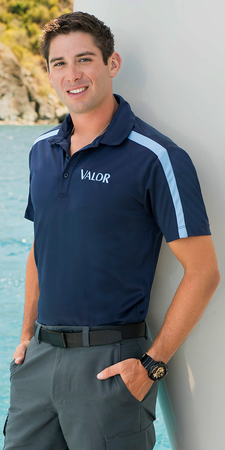 I wonder if he would have been made a bosun this year with a more experienced crew, and if he's a lead deckhand because they're so green.
I'm not sure, but I think his yachting capabilities are pretty strong. He's only been doing this a couple of years.
I know that you're friendly with Hannah from 'Below Deck Mediterranean'. Do you think you could ever work with Captain Sandy?
I've never met her and I'm trying to build a land life, so Captain Lee is pretty much the only captain I'll work with, but I think that Hannah dealt with Sandy better than I would have. I think Sandy is a bit of a micro-manager.
No! Definitely and absolutely not. Regardless of gender, for me personally, it was shocking how involved Sandy was with every little thing. That is not normal in my experience.
If you weren't focused on land life, would you and Hannah ever work together?
We actually joke that it would be great to have a 'Double Chief Stew' situation. We would trust each other and have a great time. I would love to work with her! I mean, I have never been on a boat with two chief stews, but I think the charter guests would benefit from a Hannah-Kate collaboration, that's for sure!
Below Deck premieres Tuesday, September 5th at 9/8c on Bravo.
Popular in the Community