***Scroll down for photos***
Kate Gosselin has been rumored to have had a boob job last year, and a source tells Us Weekly that she consulted with her trusted bodyguard about the procedure.
Steve Neild, Kate's bodyguard of three years and a married father of two, reportedly drove her to the doctor and advised her which sort of surgery to get.
"Kate was going to have one kind of breast augmentation, but she changed her mind after talking to Steve about what would look best," the source said.
When asked earlier this year whether she got a boob job, Kate said, "Plastic surgery? Please. Who has time to even think about it, let alone do it?"
Kate got a free tummy tuck in 2008, performed on the show by the father of Hailey Glassman, who went on to date Jon. At the time Kate asked the doctor whether she could also score a free boob job but he said she didn't need one, just a better bra.
Below left is Kate in April 2008 and right in April 2010.
PHOTOS: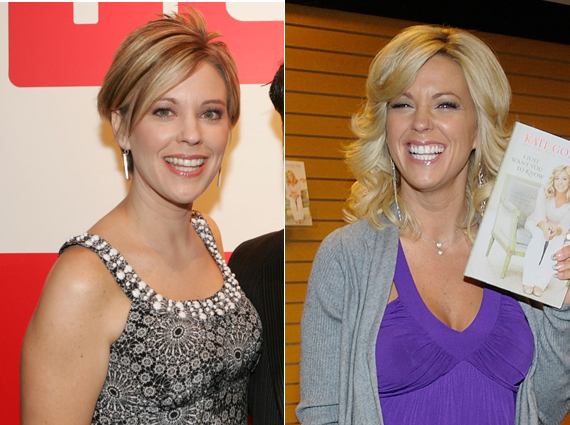 Popular in the Community