We've watched Jon and Kate Gosselin raise their eight children in front of reality show cameras. We've seen countless family vacations, temper tantrums and eventually, a divorce. Now that the TLC show -- once "Jon and Kate Plus 8," now just "Kate Plus 8" -- is signing off for the last time Sept. 12, the family's matriarch is worried about how she'll continue to provide for her children.
In August, TLC cancelled the once-popular show, which chronicles the life of Gosselin and her eight children with ex-husband, Jon. After the announcement, Gosselin took to Twitter to share her thoughts on what is life-changing news for her family.
So what's next for Gosselin? She's apparently thinking about getting into TV production.
"I know when things translate into TV. I'm good at it 'cause I live this life," she told The Huffington Post. "I have had people come to me and say 'I have this great idea for a reality TV show.' I actually, in my mind, can play it out and see it happening ... for me it's like writing a living book and I really love to write."
But don't think that just because "Kate Plus 8" is going off the air that this is the last we'll see of Gosselin and her brood.
"TLC hopes to check in with Kate and the family periodically with specials in the future," a rep for the show said at the time of its cancellation.
The finale episode of "Kate Plus 8" airs September 12 on TLC.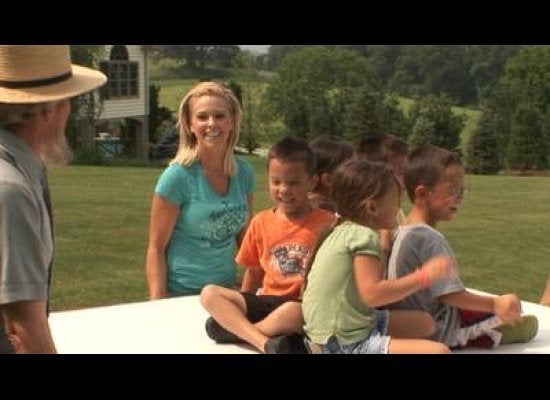 Kate Gosselin: Kate Plus 8 Canceled

Related
Popular in the Community