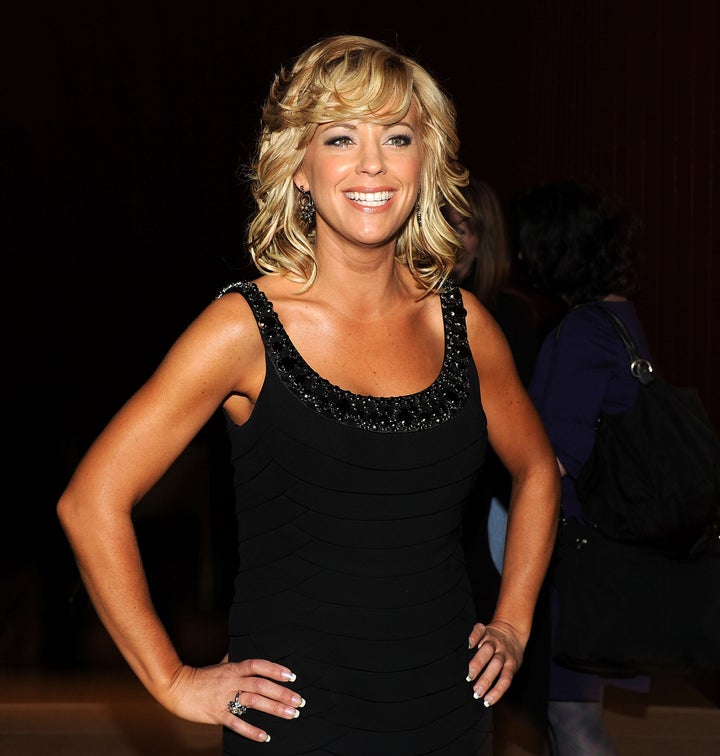 Kate Gosselin's days on 'Dancing with the Stars,' are over but that doesn't mean she is letting her new ripped body go soft. She says that her dismissal from the show has left her with plenty of time to embrace her love of running.
The day has come ... my dance shoes (all six dirty well-used pairs of them ) have begun collecting dust. In the haste of everything, I had left them in the basement on a shelf without another thought.

A few days ago, I was playing dress up with the kids (I was forced to judge the contest in a dancing manner. Unlike judges who shall remain nameless, each costumed child received an exuberant "TEN!!!" from the mother judge!), and happened to look over. My eyes landed on my abandoned dance shoes and a wave of sadness mixed with a longing came over me.

Ohhhh suddenly I missed EVERYTHING about dancing -- not only the friends I have made and stay in touch with almost daily, but also learning the steps and even the fear of sudden death that the dance floor caused me! Gulp! Swallow the nostalgia ... Okay, all better ...

All said and done, and having had a chance to reintegrate back into home life and do a bit of reflecting, I am extremely happy to have time to think an entire thought. I have resumed running daily and have smiled as I've reunited with an "old" friend, my treadmill. (Sad, I realize, but I LOVE running, and due to time constraints took a break during the two months of dance rehearsal.) As always, I feel right where I belong as I once again "run" the daily routine for and with the kids ...
And in case you didn't get enough of Kate's dancing, she assures fans she will perform one last time on the finale of 'Dancing with the Stars' May 24 and 25.
Popular in the Community