 Kate Gosselin must have caught the fashion bug last week while walking in a charity runway show. Just a few days later, she posted a picture on Twitter of her 11-year-old daughter Mady in a pair of mom's high heels, for which she's received some harsh criticism.
"Kate had no idea the backlash she would get for posting an innocent picture," a friend of Kate's tells me. "Her show hasn't been on TV for a while, and it's amazing how much response she still gets."
That response was evident during New York Fashion Week, Sept. 6-13, when she participated in a show to benefit the charity Bottomless Closet. Shortly after it was announced Gosselin would appear, the hate tweets started. But the show's organizers chose to ignore them.
"I feel so blessed," organizer Derek Warburton told me after the show. "I am going to be able to take this and help so many people on a massive scale because of Kate's involvement. I must have cried 10 times over the last few days."
"I don't pay any attention to it [the haters]," Gosselin told me in New York. "I'm happy to be helping out and just hope I don't fall on my you-know-what."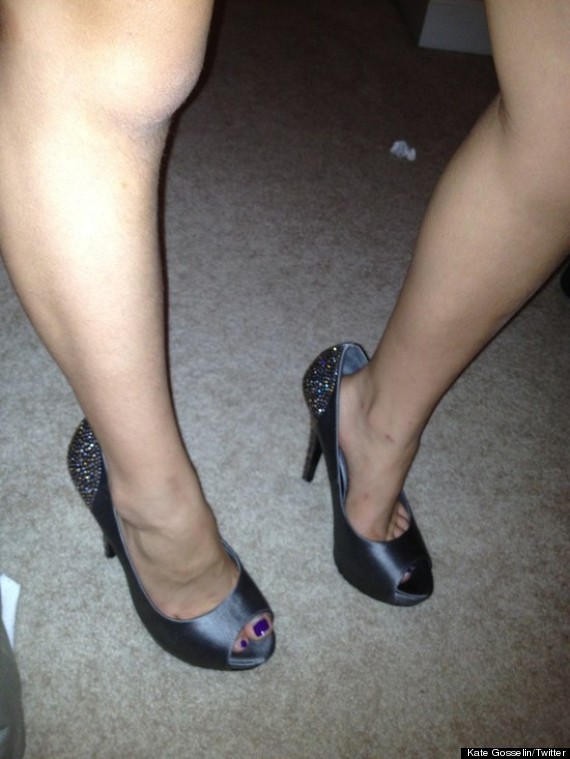 Celebrity Photos Of The Week:
BEFORE YOU GO
PHOTO GALLERY
Celebrity News & Photos