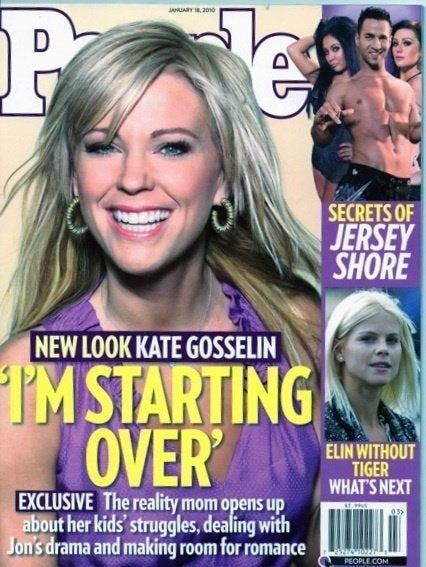 Kate Gosselin got herself some hair extensions for the new year, (scroll for full photo and poll) and she's posing on the new cover of People modeling the 'do. The hair took 20 HOURS to do.
Gosselin, she of the late "Jon & Kate Plus 8," tells the magazine:
"I'm starting over. It's good to have hair again. I never thought I'd have short hair for as long as I did. I feel like this is a fresh start, a fresh me, a fresh life. I'm rebuilding. There's no option for this not to be a good year. Now I get to start over with a new self and new goals."
Entertainment Tonight got Jon's ex Hailey Glassman's reaction to Kate's new look:
"I like it! It's a little shocking due to how short it was before. I think a new look is a new start and happier times. She's like fine wine. Better over time. Did I mention how great her body looks? I wonder who her surgeon is?... Jon always gave her sh** about having short hair. Props to Kate. She can now be a MILF!"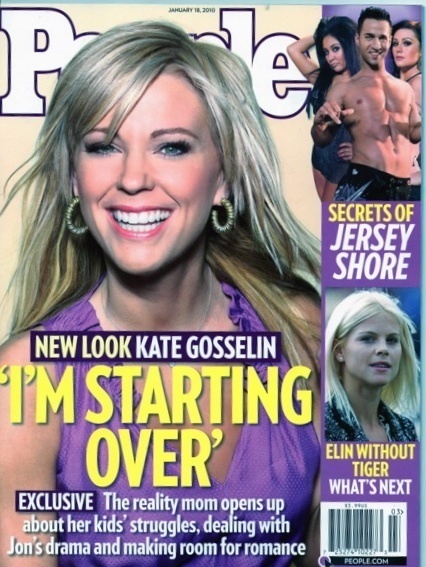 Popular in the Community