We know what you woke up thinking this morning: the world really could use another celebrity-designed clothing line.
The inspiration for the capsule collection, writes WWD, is Hudson's own red carpet style "reinterpreted for everyday occasions," a vague mission statement we'd normally scoff at. But after Hudson's masterful red carpet turn at the 2013 Golden Globes in that stunning black Alexander McQueen gown, we're actually pretty excited.
How that couture-level style could possibly be translated into a $45 cardigan or blouse at our local Ann Taylor is unclear, but we're certainly willing to give it a shot.
Get a look at Kate's new Ann Taylor ad and her previous campaigns: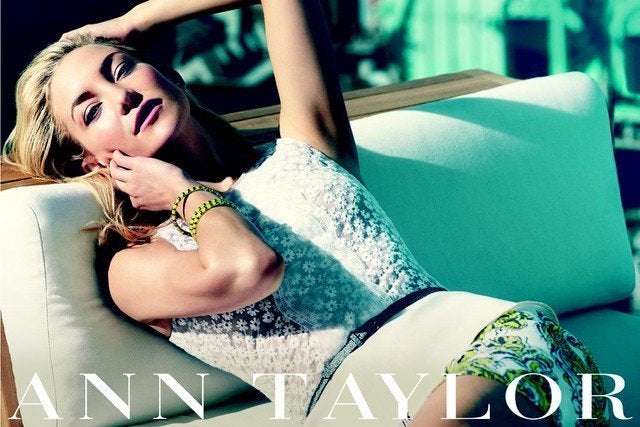 Kate Hudson's Ann Taylor Campaigns