Kate Hudson just went from "How to Lose a Guy in 10 Days" to "how to completely lose it in 10 seconds."
Earlier this year, Jennifer Lawrence couldn't keep it together during "Box of Lies" with Jimmy Fallon, but now it's Hudson's turn to fail in the most hilarious way ever.
One thing is for sure, the actress' new movie, "Wish I Were Here," seems to be aptly titled because with her and Fallon completely losing it over things like turtles in gelatin and orange hamburgers, we definitely wish we were there.
"The Tonight Show Starring Jimmy Fallon" airs weeknights at 11:35 p.m. ET on NBC.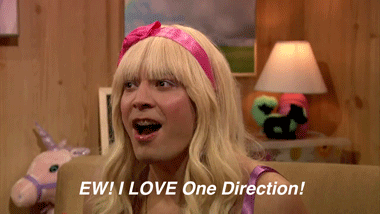 Jimmy Fallon!
Popular in the Community