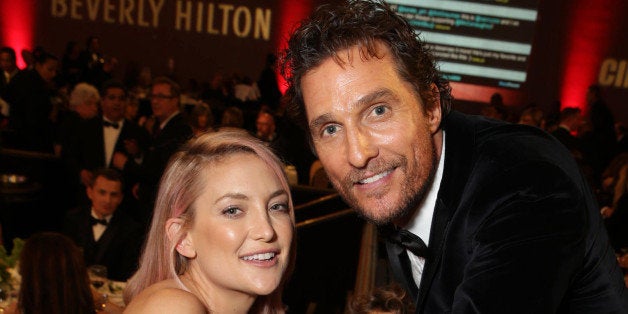 When you think of epic movie pairs from the last 15 years, it's hard not to think of Kate Hudson and Matthew McConaughey. The duo stole audience's hearts as Andie and Ben in the 2003 rom-com "How to Lose a Guy in 10 Days" and eventually reunited onscreen in 2008's "Fool's Gold." But are they thinking about co-starring once again?
According to Hudson, yes.
"I'd love to work with [McConaughey] again at some point," Hudson, 35, told HuffPost Entertainment. "I spend a lot of time with him and I love him and his family dearly."
Hudson is currently promoting her new partnership with "FarmVille 2: Country Escape" and Hudson-Bellamy Wines. (The game has a new avatar modeled off the actress, who, along with fiancé and Muse frontman Matthew Bellamy, produces Hudson-Bellamy Wines, which is also making its big debut.)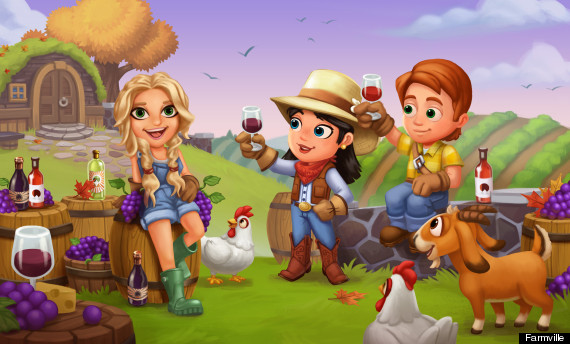 "We do all kinds of stuff, we go on hikes, we like to bike," she said of family activities. "But kids are constantly active. I have to stop my kids from jumping on the furniture! Its more about what we do out in nature, so we like to get outside and do more activities."
Hudson also makes sure they all take the time to unplug and recharge.
"I like to go to our farm in Devon and read," she said. "We are literally off the grid in Devon, so it's an oasis animal farm, it's one of my favorite places to check out."
Find out more about Kate Hudson's collaboration with "FarmVille 2: Country Escape" and Hudson-Bellamy Wines.
Before You Go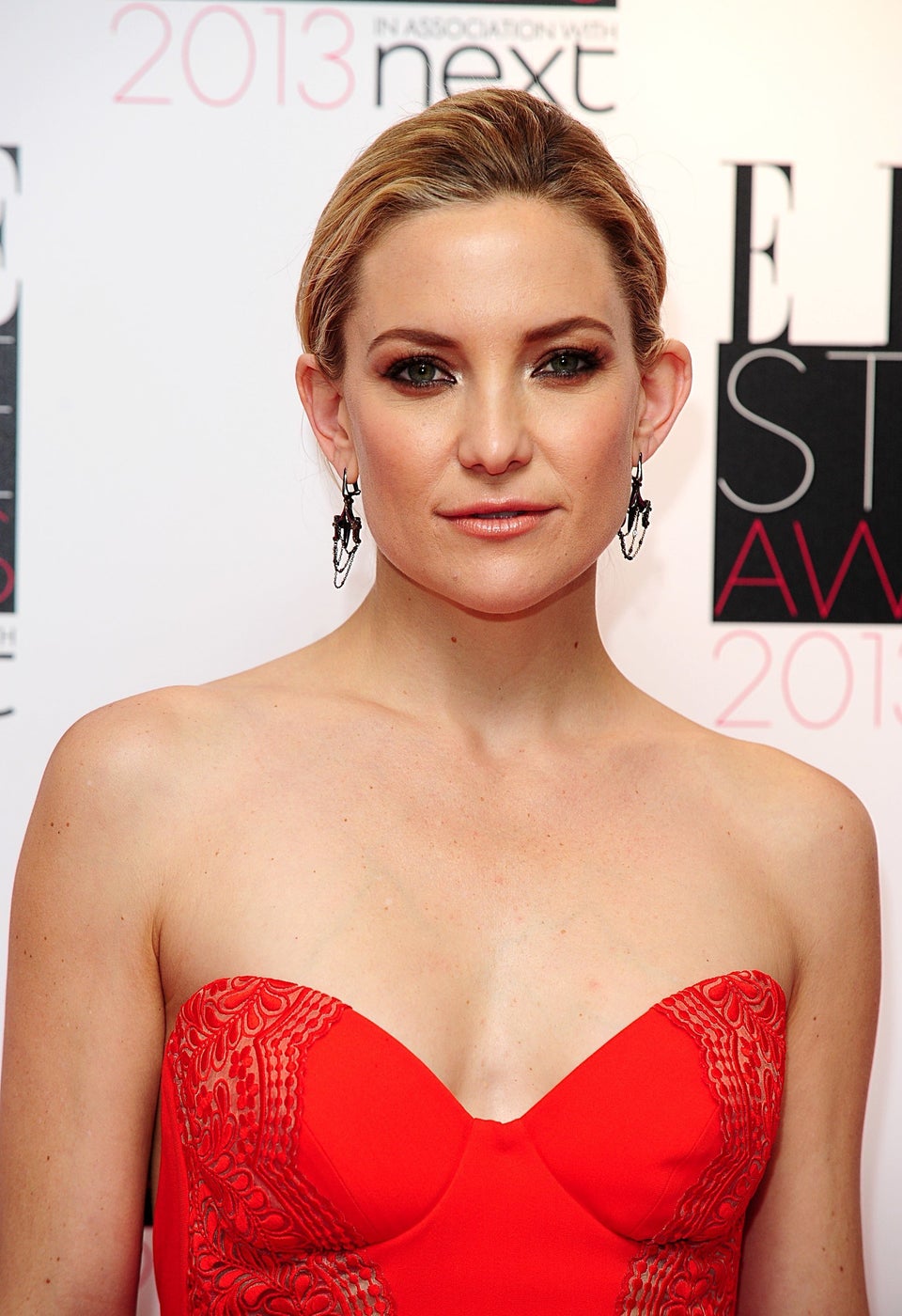 Kate Hudson
Popular in the Community