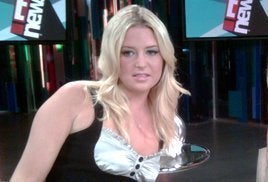 Hailey Glassman just opened up to 'Steppin Out' magazine about Jon Gosselin's three-inch, hung like a nine-year-old boy penis, and now another one of Jon's exes is corroborating her story.
"Jon was pretty boring and nothing exciting," Kate Major tells 'Life & Style.' "I'm surprised he's so 'cocky' because down there he's not."
Kate also tells the magazine that she and Hailey "have even laughed about it!"
Kate is the former 'Star' reporter who fell victim to Jon's powers of seduction while working on a story about him. She previously discussed their steamy sex life with 'Life & Style' but steered clear of the topic of penis size.
"Looking back, it was all pretty much sexual," she said in August. "That's what he had in mind."

Popular in the Community