The London Olympics has really been Kate Middleton's time to take a break from her absolutely perfect persona and reconnect with her less royal past. Seeing the duchess in rare, unpolished form as she gets carried away with excitement doing the wave today (yes, this totally happened) was just a precursor to possibly the most awesomely genuine moment we could ask for: Kate and Prince William hugging with joy.
While watching Team GB compete in the cycling competitions just hours after their tennis match appearance, the couple lunged out of their seats, did the wave (again) and, in a moment of pure adorableness, embraced right there for everyone to see. AW, guys. Poor Prince Harry was the third wheel though, arriving to the game dateless (no Cressida Bonas in sight).
Click through to see Kate & Will's adorableness in action!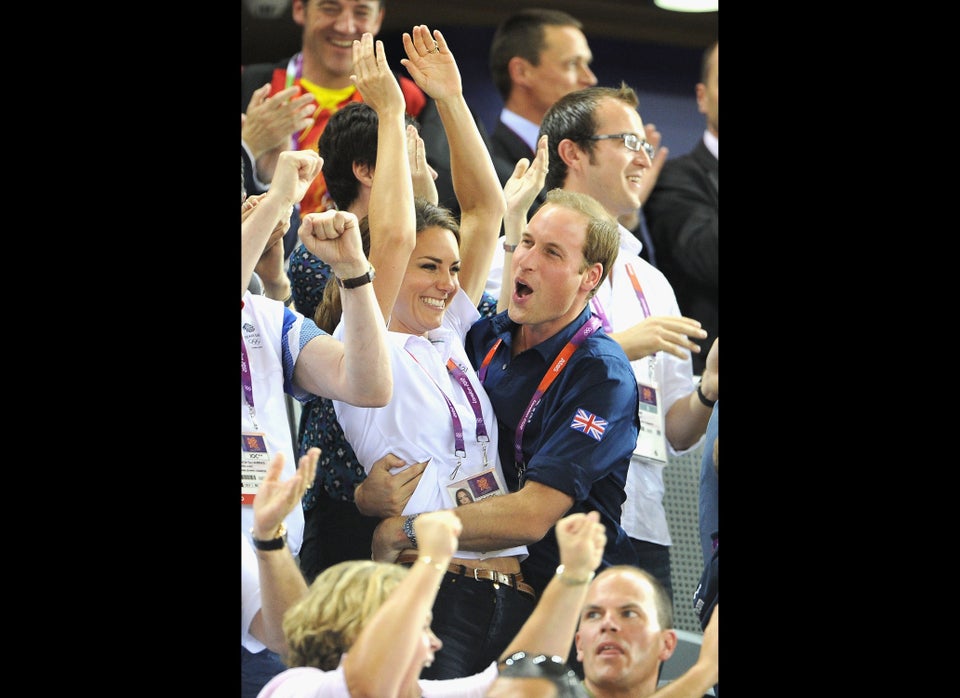 Kate & Will Show Some Olympics PDA