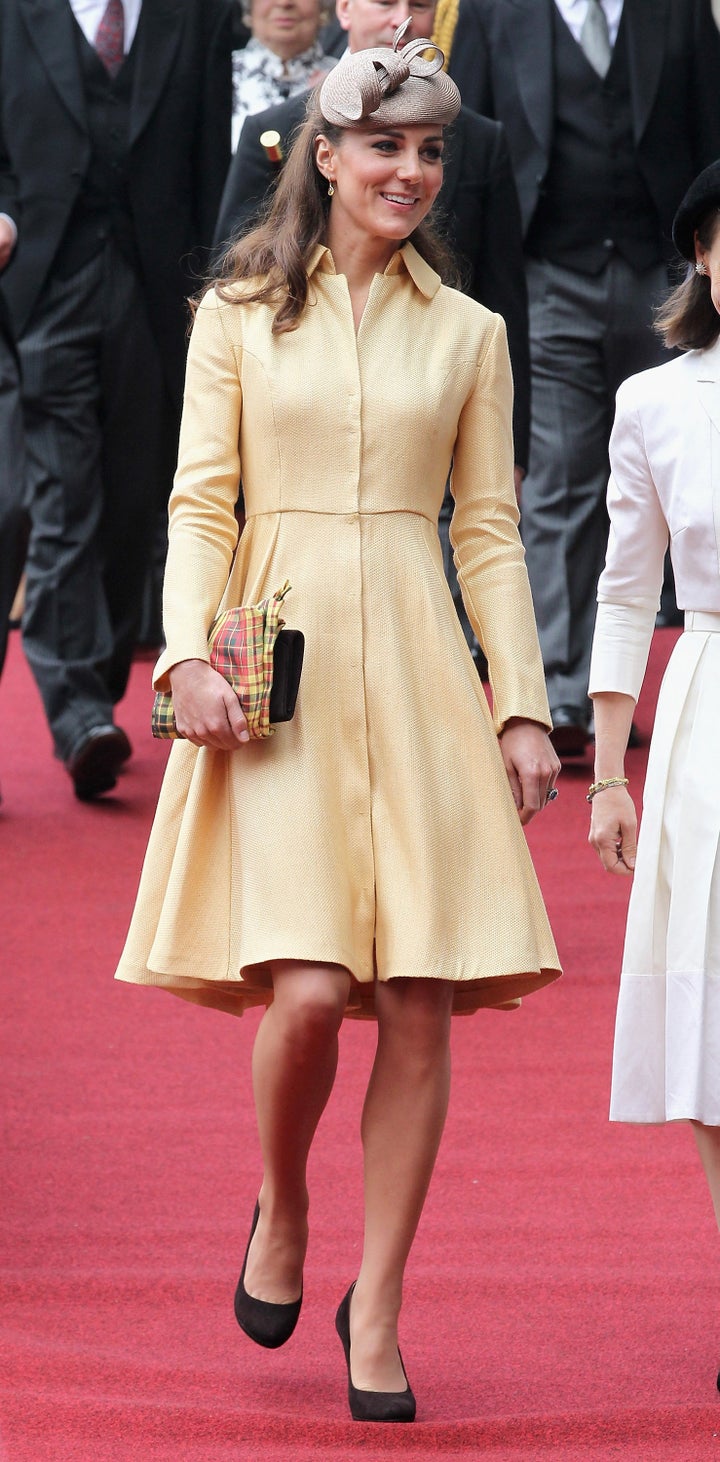 But even we've gotta admit: these new photos are worthy of setting off a new wave of baby whispers.
Duchess Catherine stepped out next to William at the Order of the Thistle in Edinburgh on Thursday (another one of those uber-British ceremonies). As you might have forgotten, Will and Kate, now both 30, have Scottish titles -- the Earl and Countess of Strathearn. Kate even carried a scarf made of Strathearn tartan to ring in the occasion.
But most noteworthy was that the duchess held her plaid scarf directly in front of her abdomen in most of the photos, and dare we say, we detect a fuller face and a hint of something under her coat dress. Of course, Kate's no stranger to the pose, but she seems more deliberate this time around. Has the queen's latest baby hint finally sunk in?
Check out the pics below! Not that we're ones to hunch over photos with a magnifying glass. But still.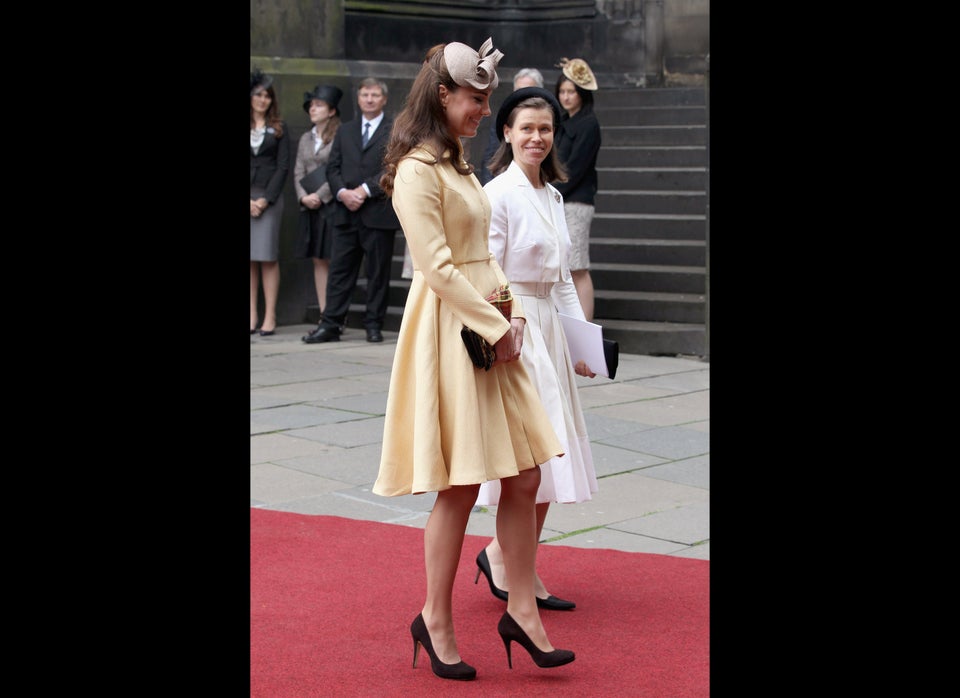 Kate Middleton Attends The Order Of The Thistle
Popular in the Community