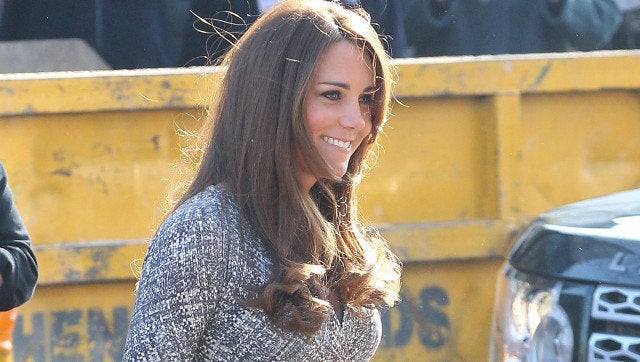 We got a glimpse of the duchess' growing belly a few weeks ago when she stepped out to do some shopping in a Zara cape. But today, Kate put her bump front and center in a gray MaxMara wrap dress (from 2011 -- unfortunately, you won't find it in stores) during an official engagement at London's Hope House.
Catherine is a patron for the women's addiction center and spent her afternoon meeting with recovering alcoholics. According to The Telegraph, the 31-year-old graciously visited individual women and even told one of them, "Well done for getting sober."
Fortunately, despite all of this, Kate's back in the swing of things and looking fantastic. The duchess is due to give birth in July, so we're looking forward to many more official engagements for Kate and her baby bump before then.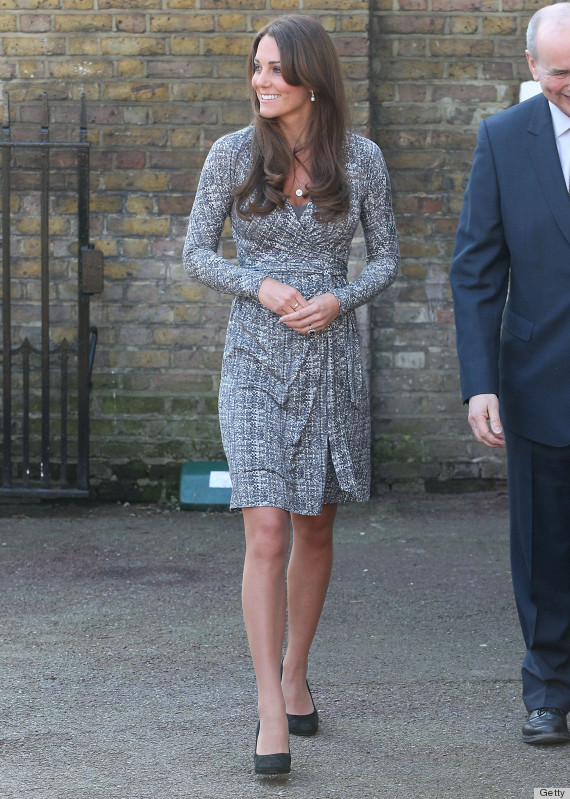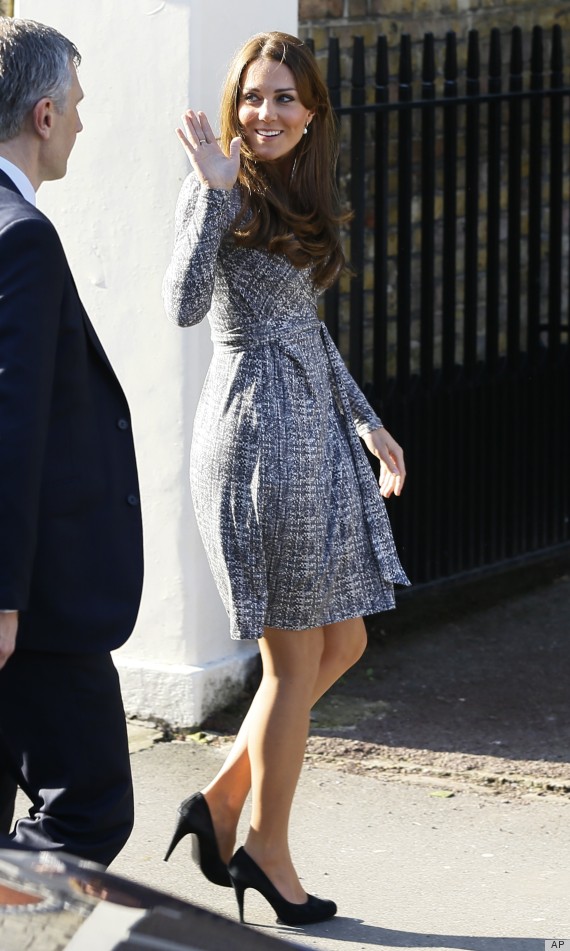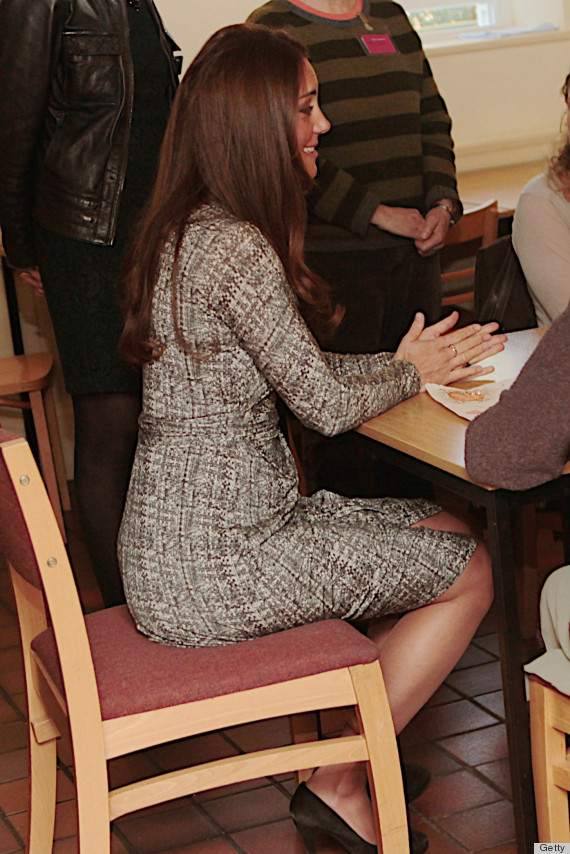 See more photos of the duchess!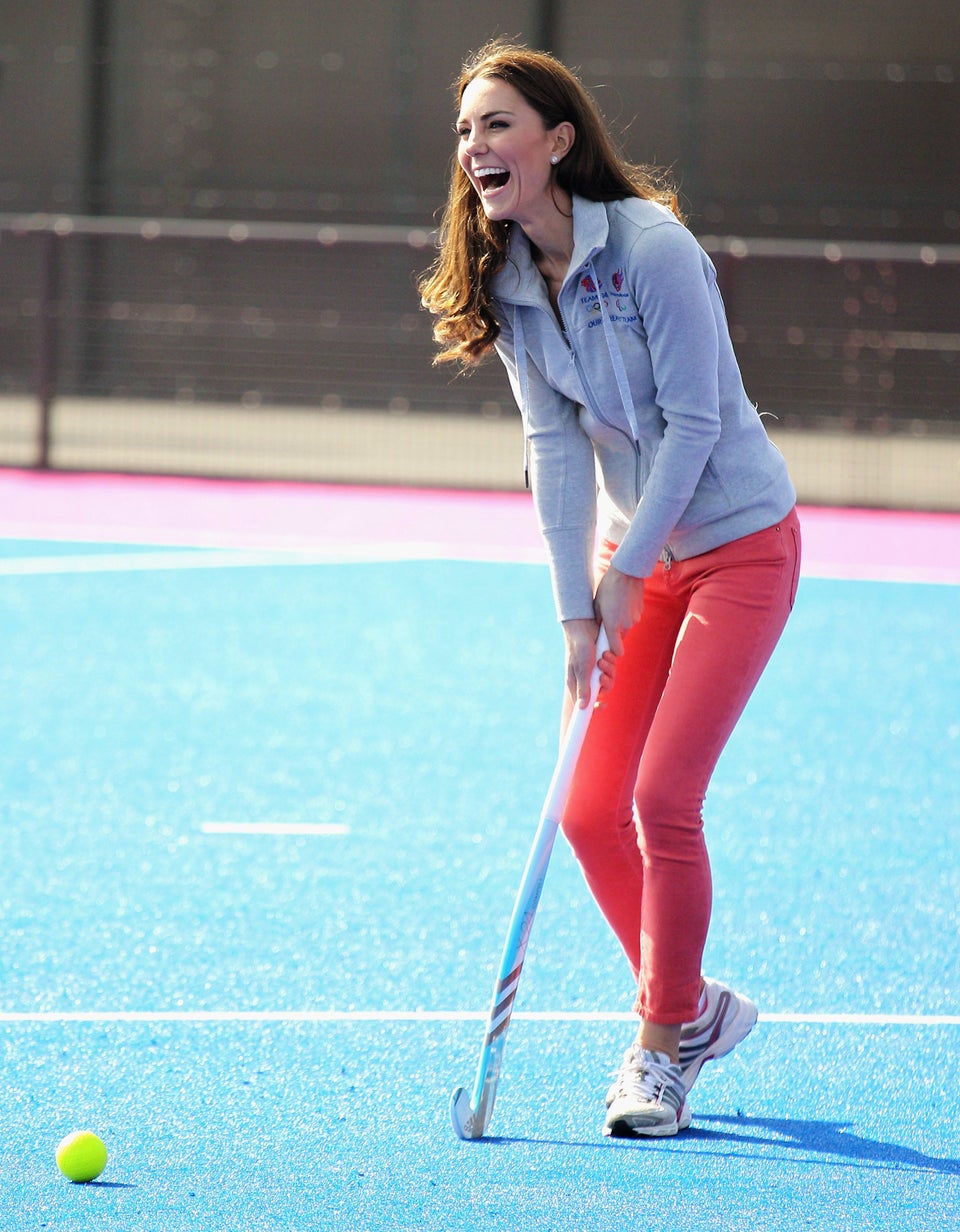 The 70 Best Pictures Of Kate Middleton The Duchess Of Cambridge