Either way, this is exciting because we can finally start envisioning how amazing it would be if Kate and Will had a girl. No offense to baby boys, but think of the fashion potential!
In addition to inheriting a great sense of style, Catherine's baby girl would also inherit the throne. This year, the British parliament moved forward with legislation to end the principle of male primogeniture, so that Kate and William's first child can inherit the throne regardless of gender. Yes, Kate's first born might one day become queen.
But we probably won't know the baby's sex for a while. The British royal family's longstanding tradition is to not announce the sex of the baby until after the birth. Instead, a note is put on the gates of Buckingham Palace that announced the child's arrival, thus revealing the details to the world.
But in this day of social media and verbal gaffes heard 'round the world, we doubt the royal couple will make it to July without us finding out: Is it a boy or a girl?!
UPDATE: Wait, maybe it's a boy? A new report from the Grismby Telegraph complicates matters and suggests that perhaps Kate is expecting a son. Hull Daily Mail reporter Katy Forrester told the Grimsby Telegraph that she asked the duchess if the baby was kicking. "I swear she replied 'Yes he is, very much so' but no one else heard! Either I misunderstood it, or Kate is trying to confuse us all!" If so, she's definitely succeeded.
UPDATE II: Wait, maybe it's... well, now we really don't know. New footage of Kate saying the now infamous "Thank you, I'll take that for my d..." line has emerged and it seems like she doesn't hint at the sex at all. Upon rewatching, it seems as if Kate says, "Is this for us? Aw, thank you so much, it's very sweet of you." Watch below.
See Kate on her Grimsby visit, where she MIGHT have spilled the beans...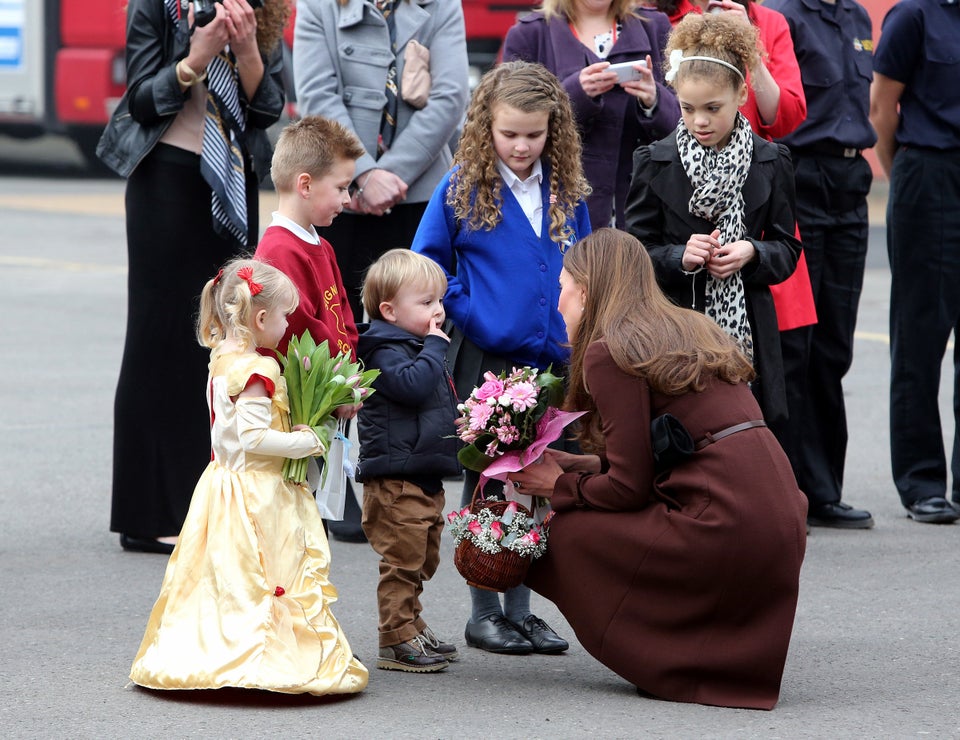 The Duchess Of Cambridge Visits Grimsby