"The Duke and Duchess do not know the sex of their baby and don't want to find out," an aide said. Unfortunately for us Twitter-holics, the baby's gender will NOT be revealed on an Internet blast but rather in a posted proclamation on the gate of Buckingham Palace, as per royal tradition.
Though Prince William works often as an RAF search and rescue helicopter pilot, he has made arrangements to be flown to London at a moment's notice if necessary, to be at Kate's side during her anticipated mid-July delivery time. He will be taking two weeks' paternity leave, the RAF's standard time, after the birth. As for Kate's own maternity break, no word yet on how long she'll be out of the public eye.
Hurry up, Kate! The world can't wait to meet your royal baby!
Kate's going to be doing a lot of this pretty soon: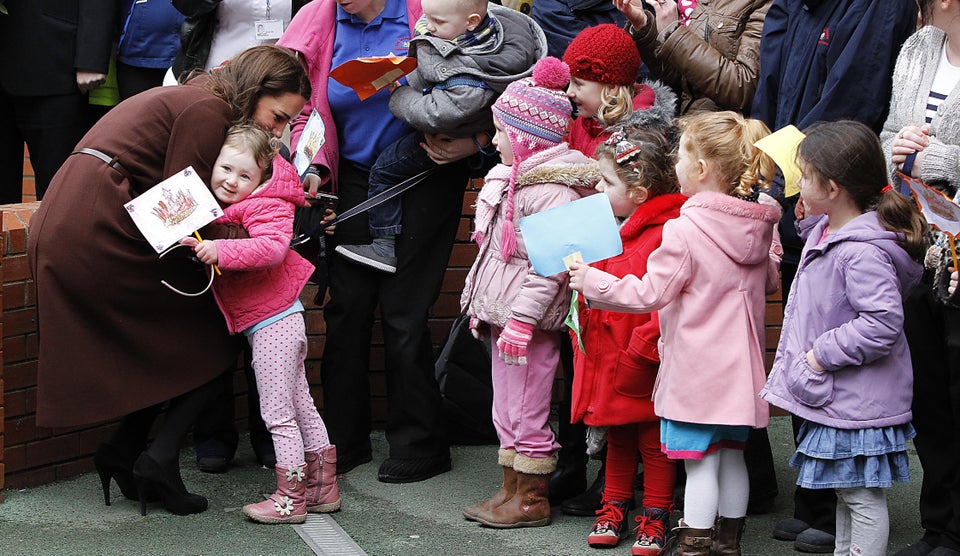 Kate Middleton Loves A Cuddle