For the Duchess of Cambridge, "if it ain't broke, don't fix it" isn't just a saying. It's a lifestyle.
The royal formerly known as Kate Middleton attended a foundation gala at Kensington Palace on Tuesday wearing a floor-length lace black Diane Von Furstenberg gown that will look awfully familiar to any Kate enthusiast.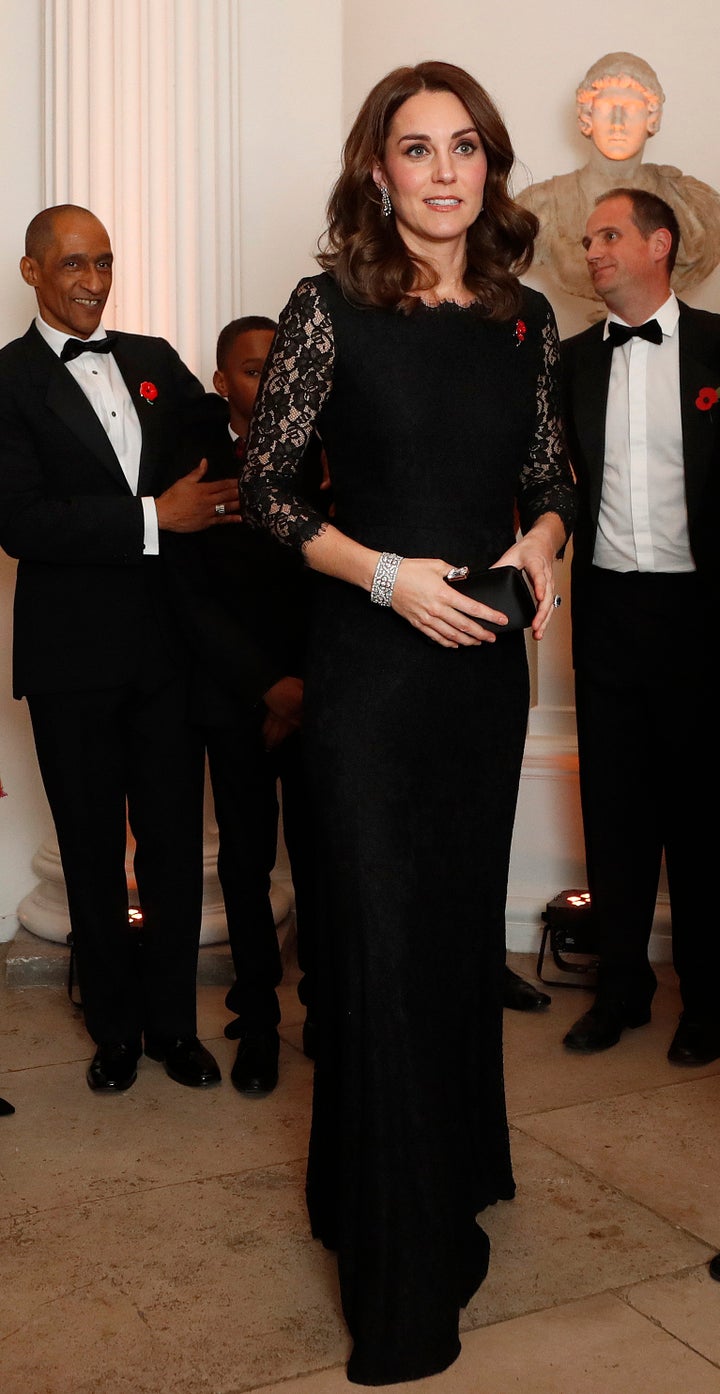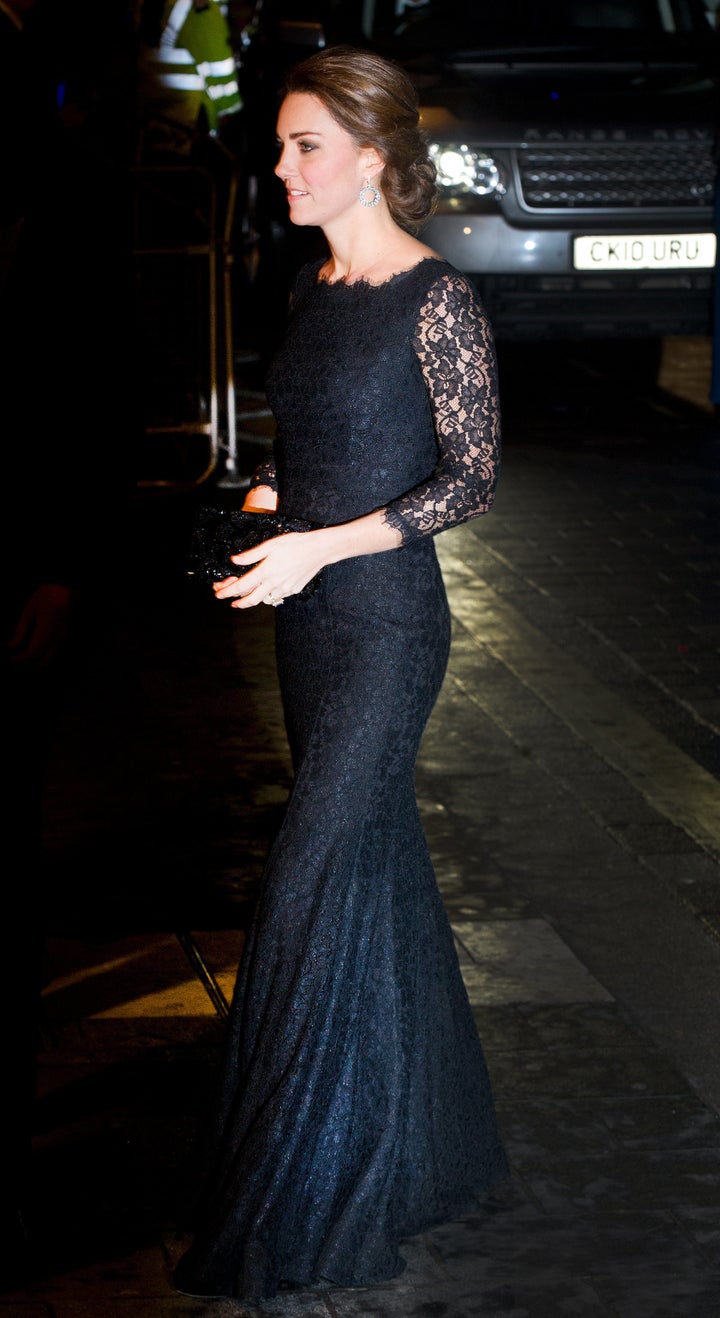 "So what," you're thinking. "She repeated an outfit. That's not news!" But bear with us. It seems that black lace is the duchess' foolproof special occasion material of choice.
Here she is wearing a black lace dress during an event at the Natural History Museum in London in December 2013.

Here she is again during a charity gala for SportsAid in November 2013.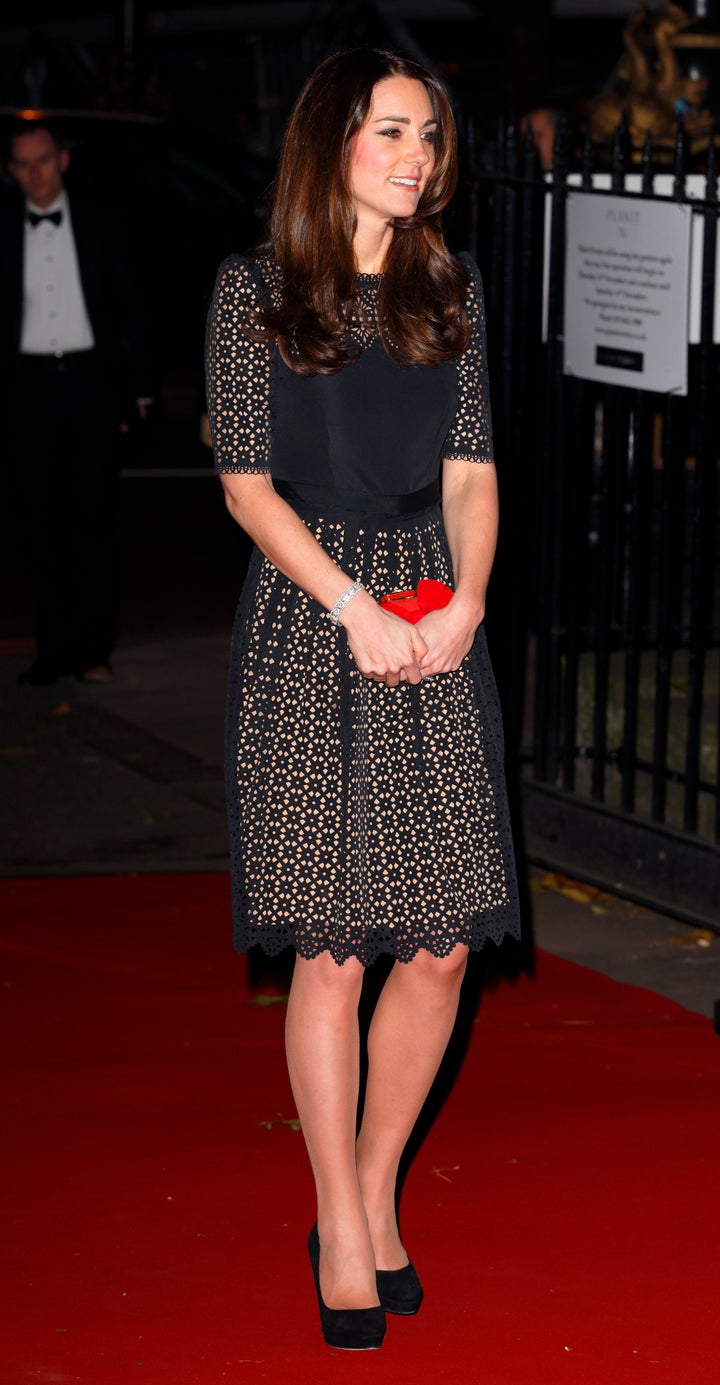 Oh, look! It's another little lace black dress from a trip to New York City in December 2014.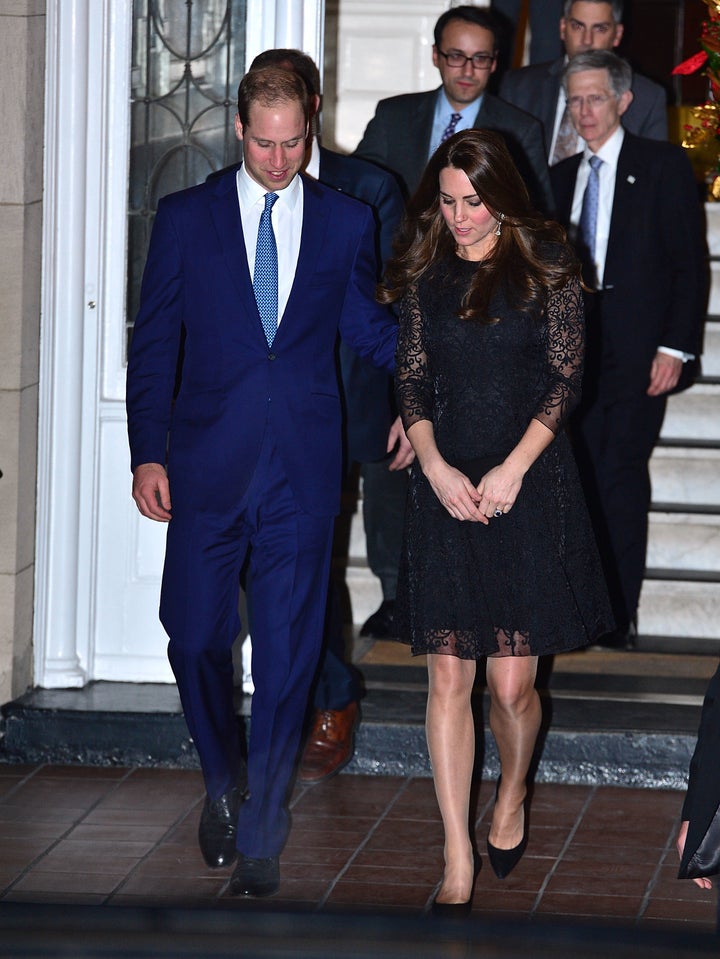 And here she's wearing what looks like the shorter version of her DVF gown during the Annual Festival of Remembrance in London in 2015.