Here's the latest royal baby update to freak you out: Apparently, Kate Middleton actually went to the hospital for a check-up this week and no one noticed.
Except they still missed her. E! reports that the Duchess of Cambridge was at St Mary's for a check-up on Monday, with another patient confirming, "I was at St Mary's with Kate Middleton! I was told it was a checkup." So how did no one see her slip in? Joe Sene of London's Vantage News photo agency tells E!, "There are so many different ways into the Lindo. They can easily ghost her in or out."
Ghost her out? The very thought strikes fears in the heart of every royal follower camping outside the hospital right now. Fans have joined the photographers and reporters, and everyone is beginning to go a little stir-crazy. ("Please don't feed the photographers" is the best sign we've spotted so far.) Kate is due any day now, on July 13 according to many reports, so members of the press are eagerly craning their heads towards the front door of The Lindo Wing.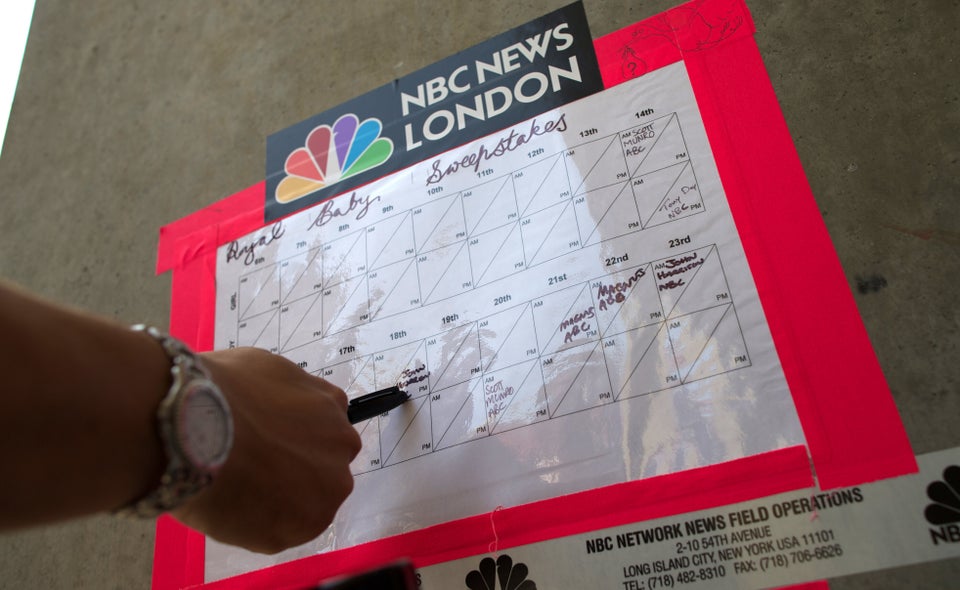 Royal Baby Watch: The Hospital Stake-Out