We were delighted as soon as we spotted these pics on Lynn News of Kate Middleton enjoying a more casual Christmas.
Bundled up in a L.K. Bennett Darwin sheepskin jacket in chocolate brown and blue jeans, Kate joined Wills, Prince Harry and Prince Charles and watched the boys play a game of football (that's soccer to us Americans) on Christmas eve in a mysterious but muddy British locale. She kept cozy underneath in a cream-colored Temperly honeycomb tunic and in a pair of green Wellies (Harry had matching ones!).
And the crowning touch? Her brown, wide-brimmed fedora. Fab!
Catherine's football look reminds us of the last time she dressed country western, albeit more literally -- at the Calgary Rodeo this summer.
Kate, we're hoping next year you get in the game yourself -- we're dying for some pics of you in a football uniform!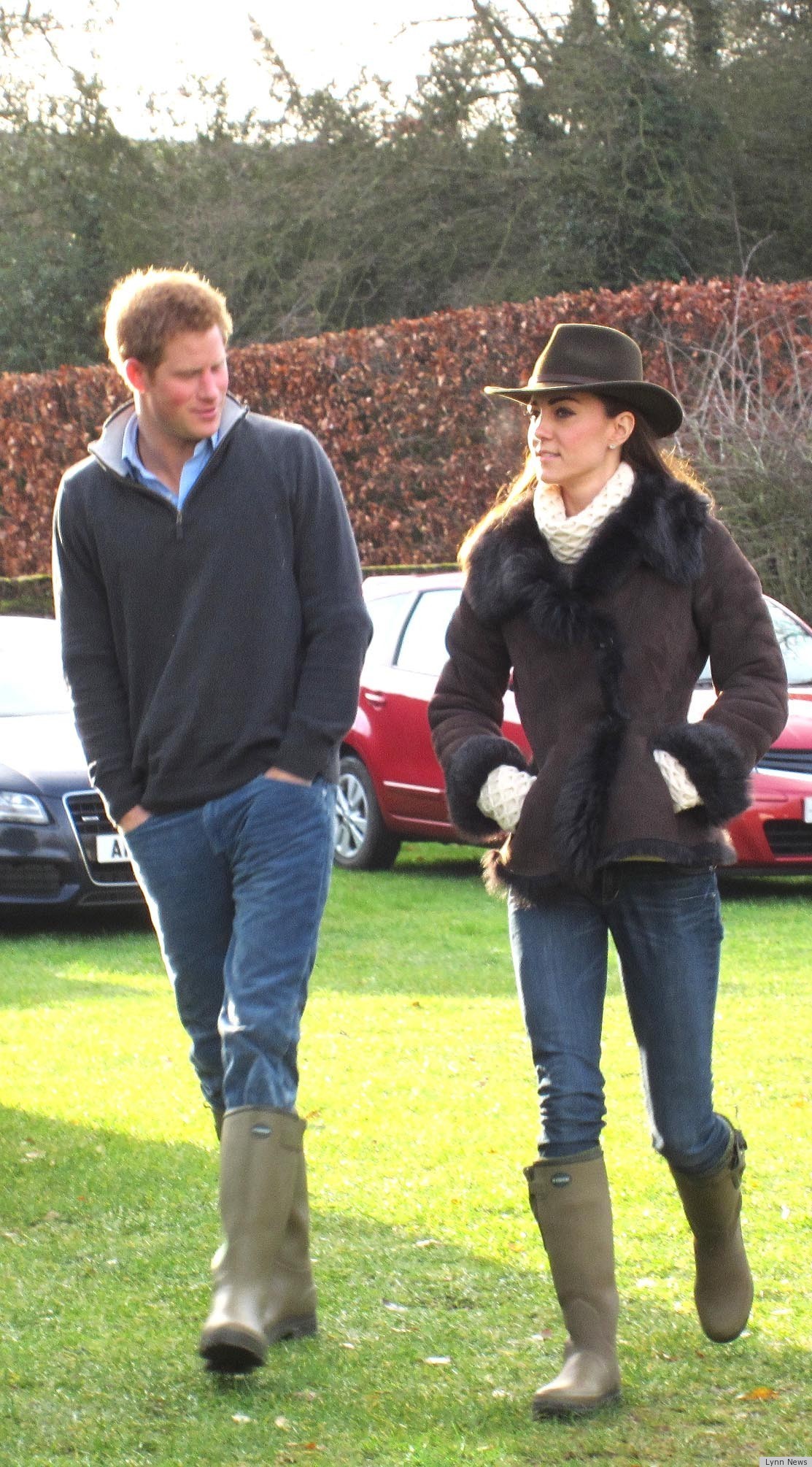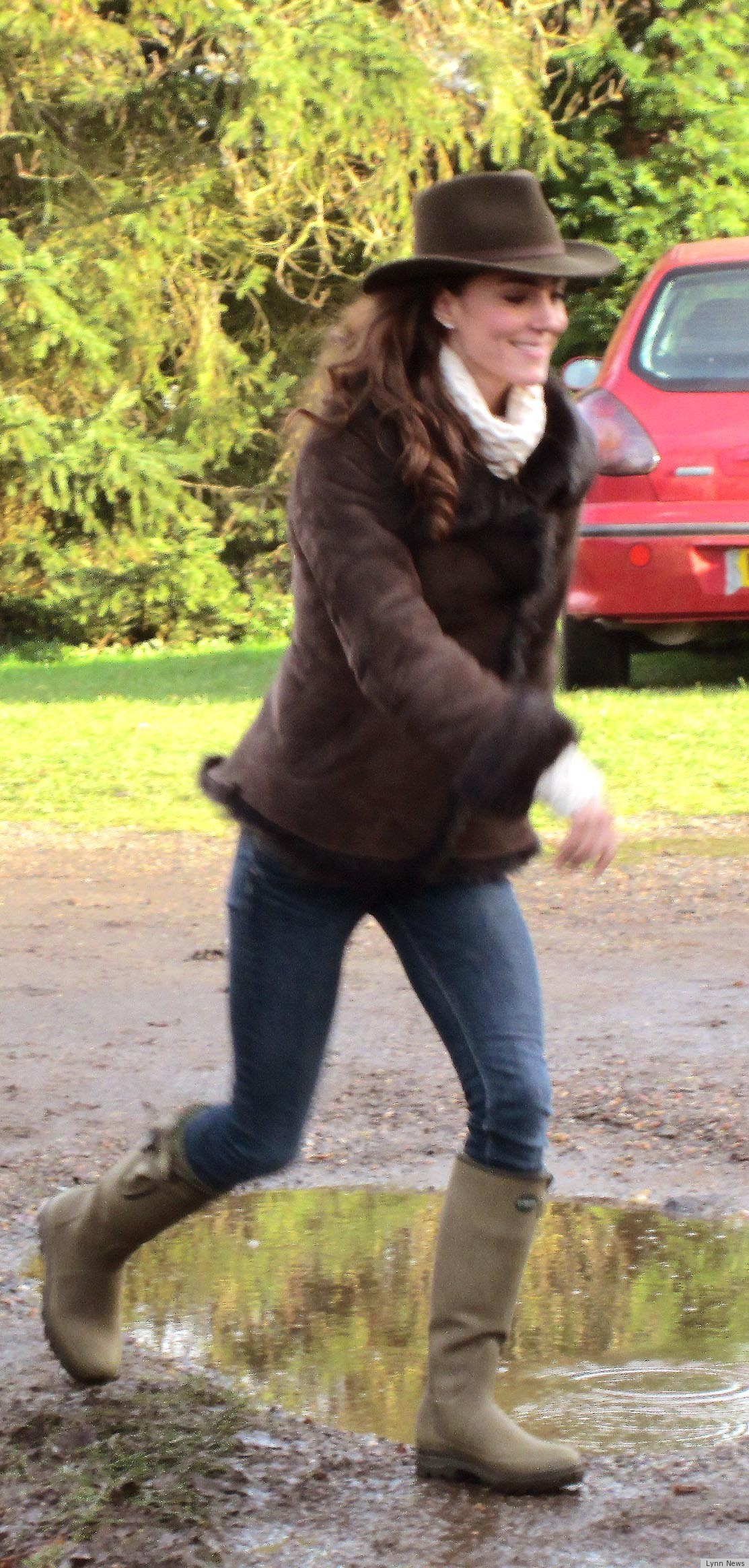 Related