The Duchess of Cambridge attended the ceremony with Prince Harry since William had to get back to work as a search and rescue pilot. Prince Harry took center stage as the royal figurehead of the closing event -- we guess he's not such a "third wheel" after all. Kate's £150 high street dress turned out to be a good choice since she and Harry got on their feet and danced at the event. (Ed. note: We can't decide if she's a bigger Spice Girls or The Who fan. Any hunches?)
Another great part of the evening? Kate's reunion with Samantha Cameron (wearing blue, obvi). We imagine that the two made sure to exchange outfit compliments. The big question is: Now that the Olympics are over, will Kate go back to being perfect all of the time?
Click through to see Kate in all of her closing ceremony glory. Was this dress a good choice for ending the Olympics?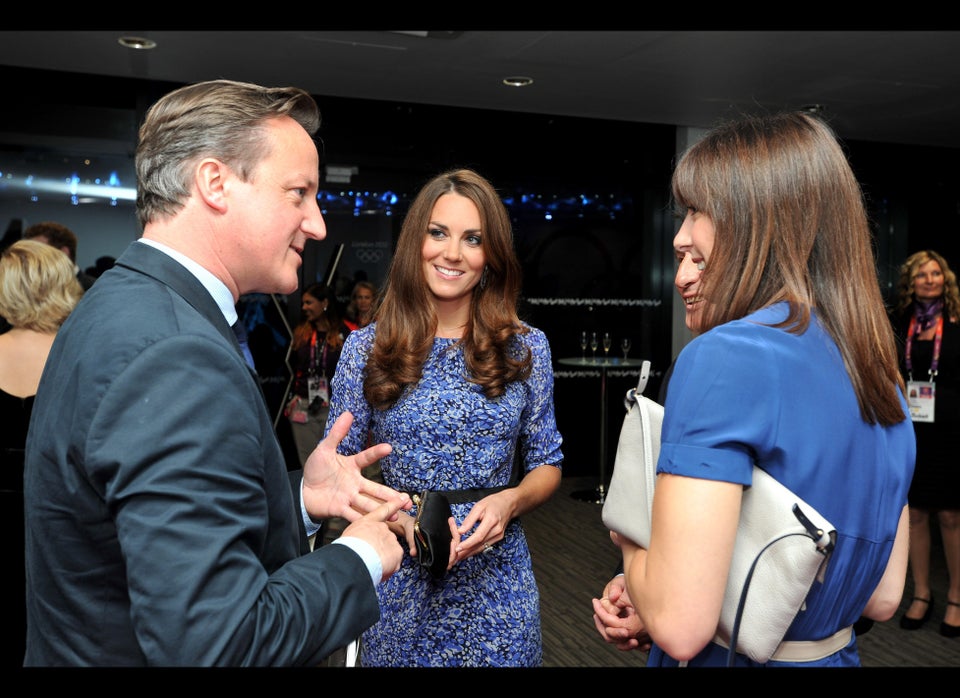 Kate Middleton At The Olympics Closing Ceremony
Popular in the Community