BREAKING: The Duchess of Cambridge goes thrifting.
Apparently, Kate picked up her Jesire frock at a secondhand store. That's right: even duchesses can't resist the lure of a good vintage find.
Grazia reports that Kate got the dress at a store in Berkshire called The Stock Exchange, near the Middletons' home in Bucklebury. Sadly, Her Royal Highness didn't pop into the shop herself: she reportedly sent her assistant on a secret trip:
'She bought the Jesire dress from here - we remember having it in and were really excited when we saw Kate on TV wearing it,' one shop assistant said last week. 'None of the Middletons have ever come into the store though, so Kate must have a secret shopper. Whoever it is, we hope she continues shopping here!'
Of course, the only way to prove 100% that THAT was the dress Kate wore to the art gallery is if Kate announces it herself. There must have been other copies of that dress produced.
That's right, one lucky charitable lady out there: Kate Middleton is now probably wearing your old dress in front of the entire world.
Everyone else, start going through your closets stat; maybe your discarded frock will soon be gracing some famous royal shoulders.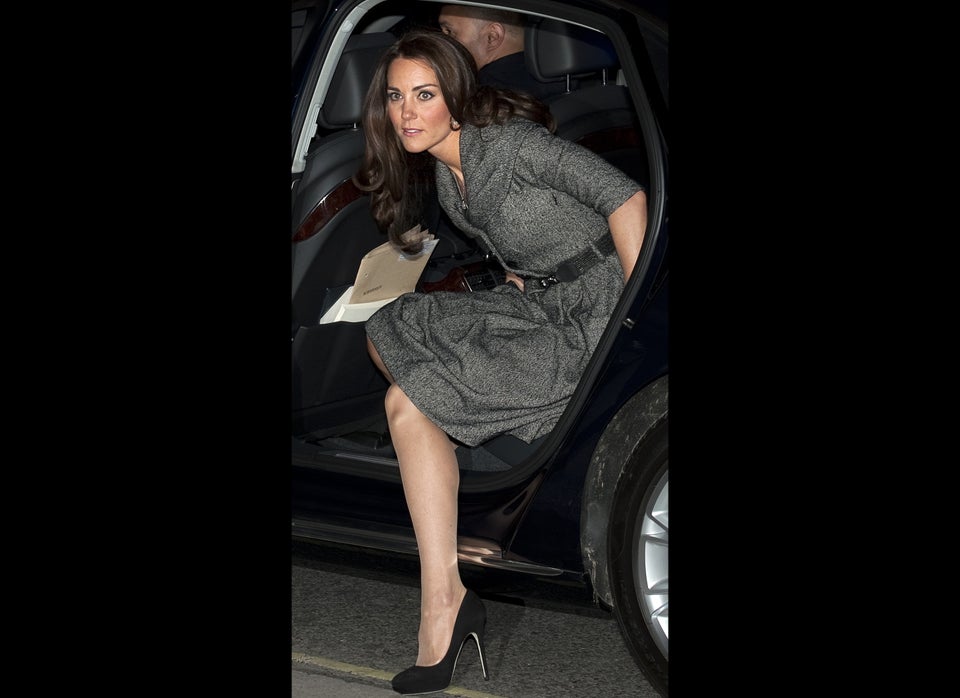 Related