Style fans were already fawning over Middleton's Pucci blazer and chic coral jeans, but Kate delighted us further when she changed into a hoodie and Adidas tennis shoes to play a quick game of field hockey, keeping the orange pants on the whole time.
Fiona Lambert, a brand director for Asda's George clothing line, projects the trend will continue to soar, telling the Mirror: "Wearing bright colours lifts us all and now we have the royal seal of approval for coloured denim from Kate Middleton, we know this is going to be the hot trend this summer."
We'll keep our eyes peeled to the U.S. fashion scene to see if any American ladies are feverishly scooping up their own pairs of colored denim. In the meantime, check out Kate's trend-sparking pants below!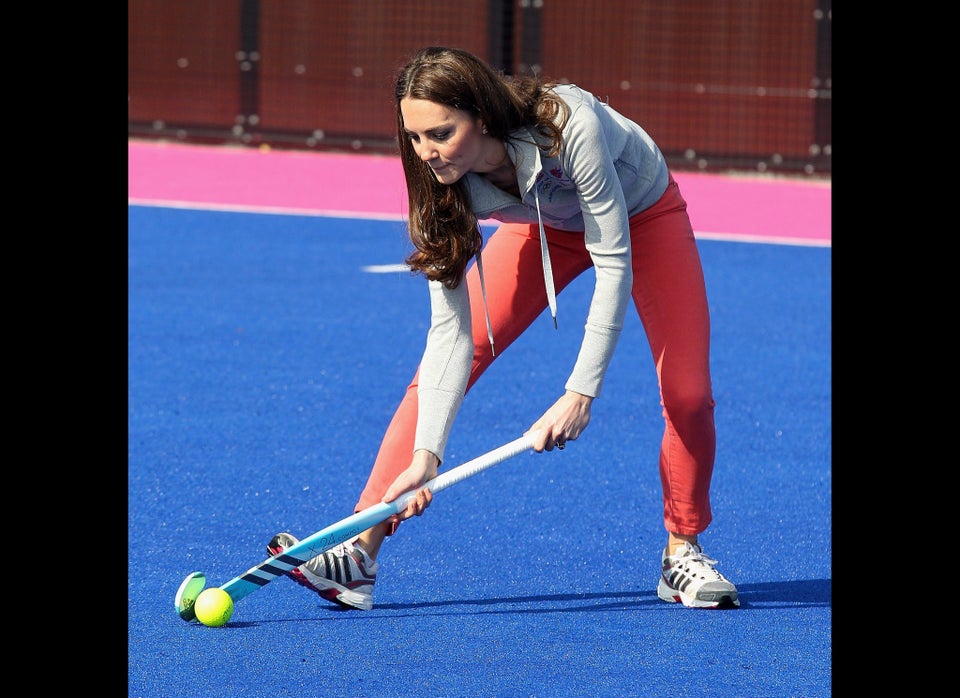 Kate Middleton plays field hockey with Team GB