Chosen as the "godmother" of the ship, Kate was on hand to name the vessel -- "I name this ship Royal Princess. May God bless her and all who sail in her" -- and break the ceremonial bottle of champagne on the hull.
The event was a notable one, and not only because Kate's mother-in-law, Princess Diana, christened the first Royal Princess in 1984. It's also one of the pregnant royal's final appearances before she gives birth and goes on "maternity leave." (We may still see her this Saturday at the annual Trooping of the Colour.)
But most noteworthy is what Kate wore: an animal print! When's the last time we've seen the duchess in a wild pattern like this? (Probably not since this dress in 2008.) The frock is the Dalmatian Mac coat dress by HOBBS, currently retailing for ᅡᆪ169.00.
An uncharacteristic fashion choice for the mum-to-be. But what better to wear when smashing a bottle of champagne than a daring print? Next time, Kate, we have a suggestion: leopard.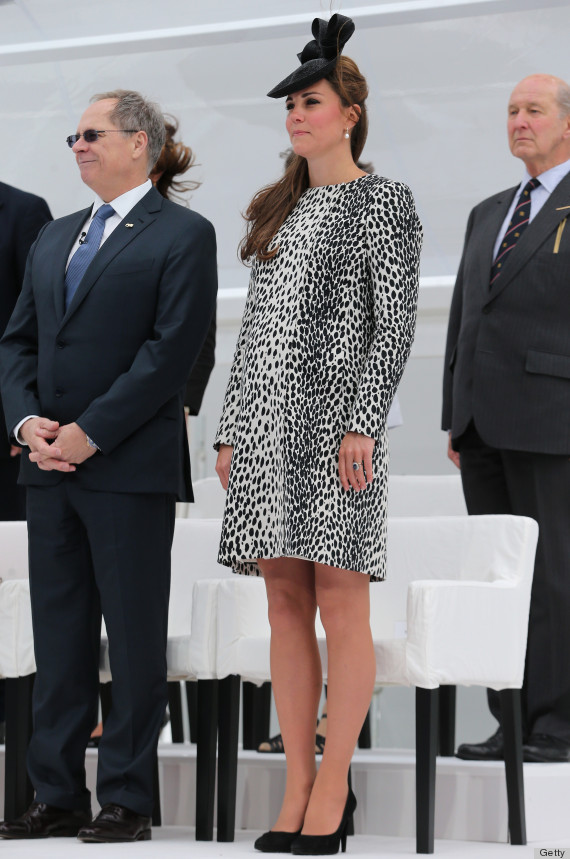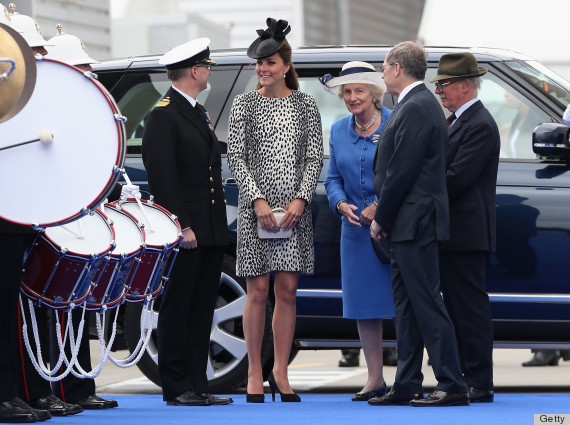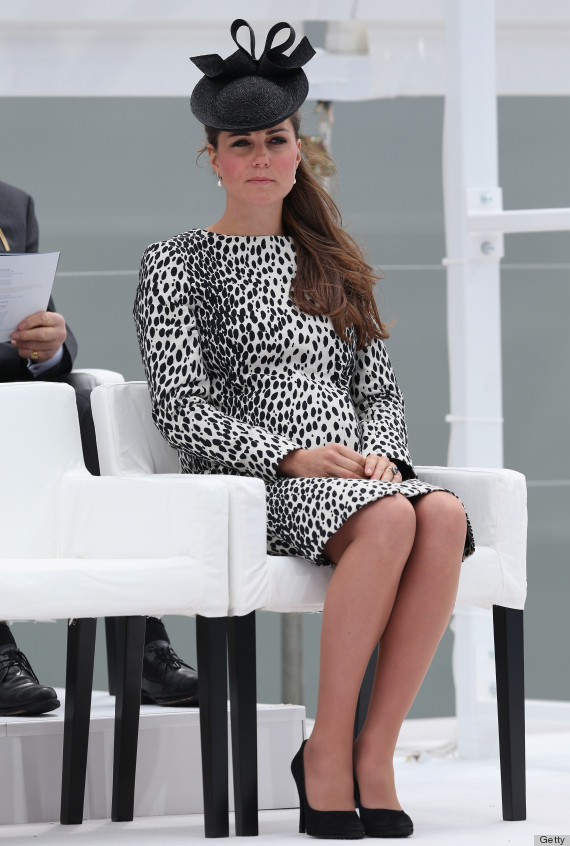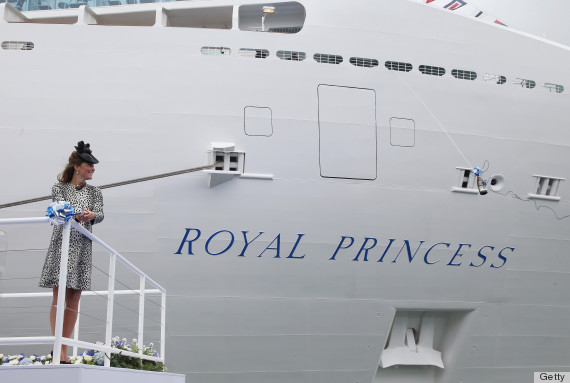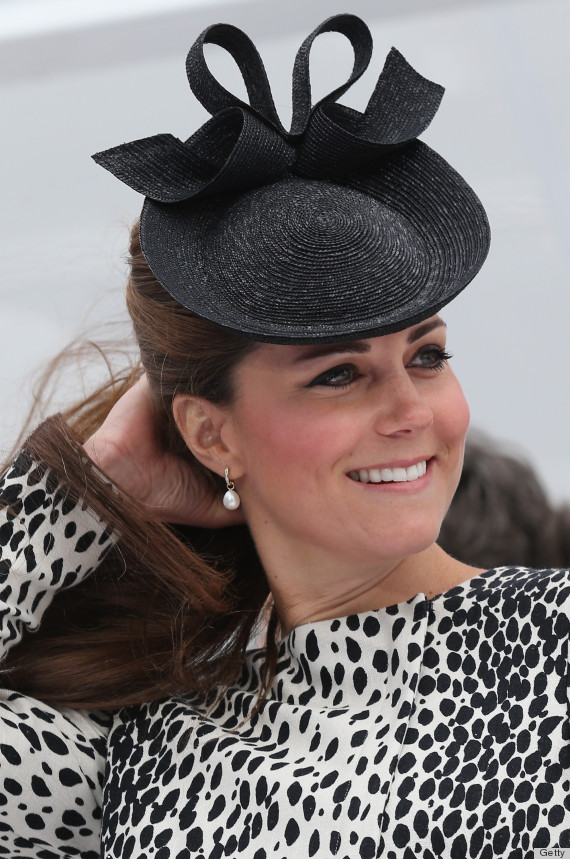 More pics from the big event!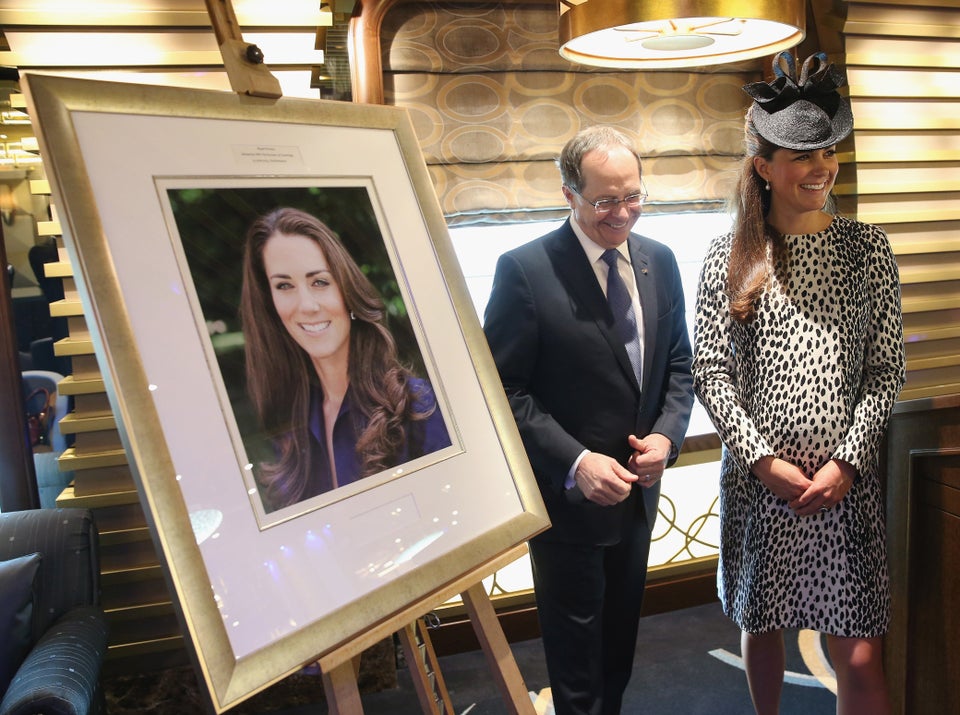 The Duchess Of Cambridge Attends Princess Cruises Ship Naming Ceremony