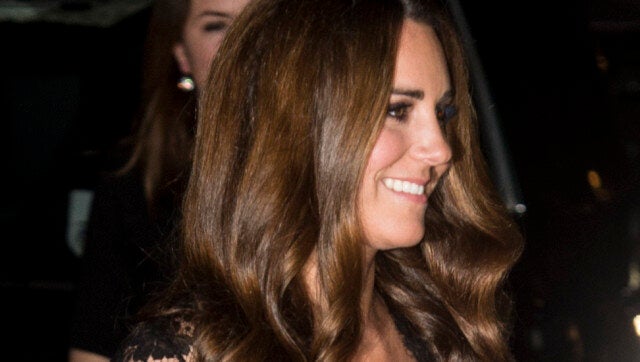 Our surprise of the week was when Michelle Obama chose to wear a repeat Michael Kors dress, which she previously sported in 2009, to election night to see her husband nab the reelection. (Of course, we love her decision -- it sent a strong message of resourcefulness amidst the still-gloomy economy.)
And then on Thursday night, we were surprised to see our homegirl Kate Middleton pull the SAME stunt, reprising a gown she'd worn at one high-profile event to another.
Catherine and William made a pilgrimage back to the place where they met and fell in love back in 2001: their alma mater, the University of St. Andrews, in Scotland. Attending a formal dinner at Temple Hall, the pair seemed happy to help their school celebrate its 600-year anniversary -- and to be in a place very special to them. The Daily Mail was there and reports that Will waxed romantic, telling a group of people about those Mario Testino-shot engagement photos: "If we had asked for that picture of us hugging we wouldn't have got it. It was just very natural and summed up how unbelievably happy we were," he said.
But back to the style: the Duchess of Cambridge looked elegant in her black lace Temperley gown, which, as we mentioned before, she wore previously to the premiere of "War Horse" back in January. But this time around, Kate changed it up, adding a bright red clutch for contrast. (So unlike her!)
Oh, and in case you were wondering, William majored in geography, while Kate's degree is in art history. (With a minor in fashion repeating -- and we give her an A+.)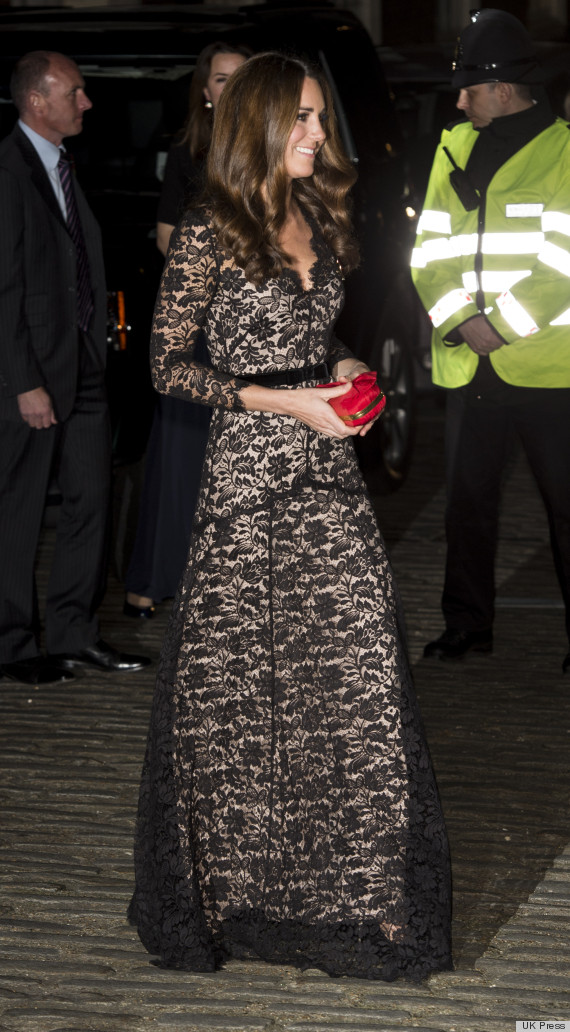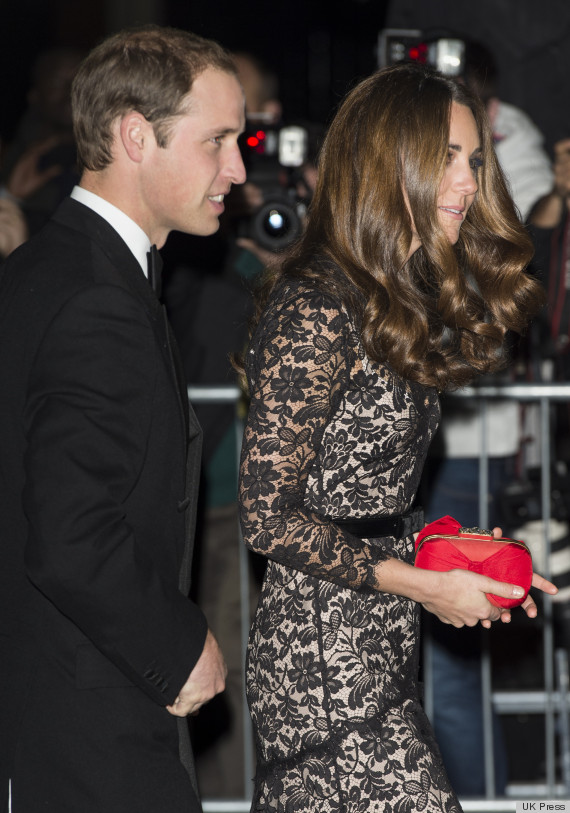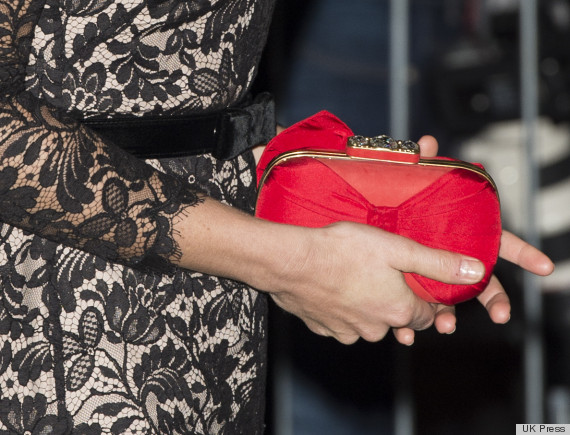 See more of Kate's recent outfits!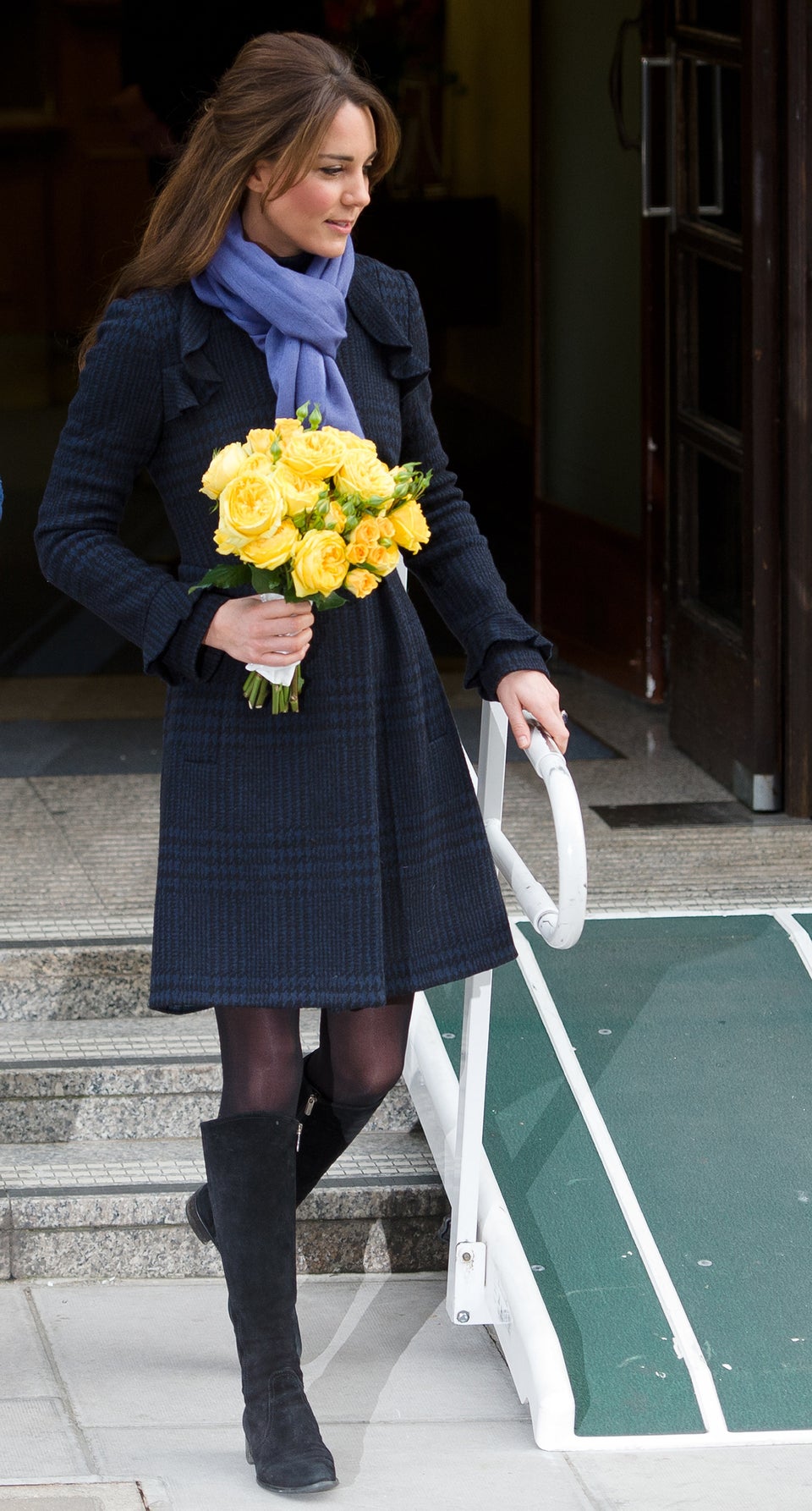 Kate Middleton's 2012 Outfits
Related