But an unedited, unexpected moment caught on camera on Friday gave us all a look at the Duchess of Cambridge's real personality -- and she's far from plastic. In fact, she's pretty awesome.
During a visit to the Shooting Star House Children's Hospice, Kate greeted children with life-limiting conditions, playing games, singing songs and generally showing off her new mommy skills. But real proof that she's a natural with kiddies came when one little girl offered her a bouquet of roses and a hug... and a fist bump.
The princess gamely obliged (perhaps for the first time?), even shaking her hand afterwards, impressed. "That's a hard one!"
We can't tell which is cuter: the uninhibited little girl offering Kate her fist or Kate trying to make a fist bump look natural.
Check out the video above, courtesy of ITN News.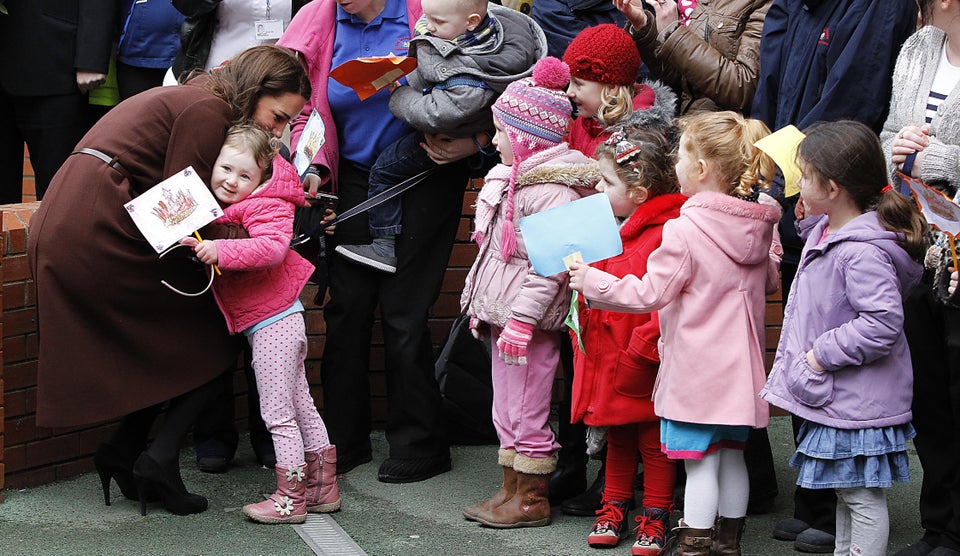 Kate Middleton Loves A Cuddle