Do you have a royal garden party coming up that you just can't seem to pick out the perfect outfit for?
We're going to guess that the answer is no, but just in case... Kate Middleton has got your back. The duchess stepped out on Wednesday for a party at Buckingham Palace in a repeat Alexander McQueen dress and a fascinator that could double as a Frisbee (it is a party, after all). According to these photos, the rules are simple:
If you're going to repeat a dress, at least remove one accessory (in this case the sash).
Kate in 2012:
Kate in 2014

Wear a sensible pair of heels (you never know what kind of grass or gravel you'll have to walk on).
Sun-blocking hats are a must -- this is pretty much true for any summer event.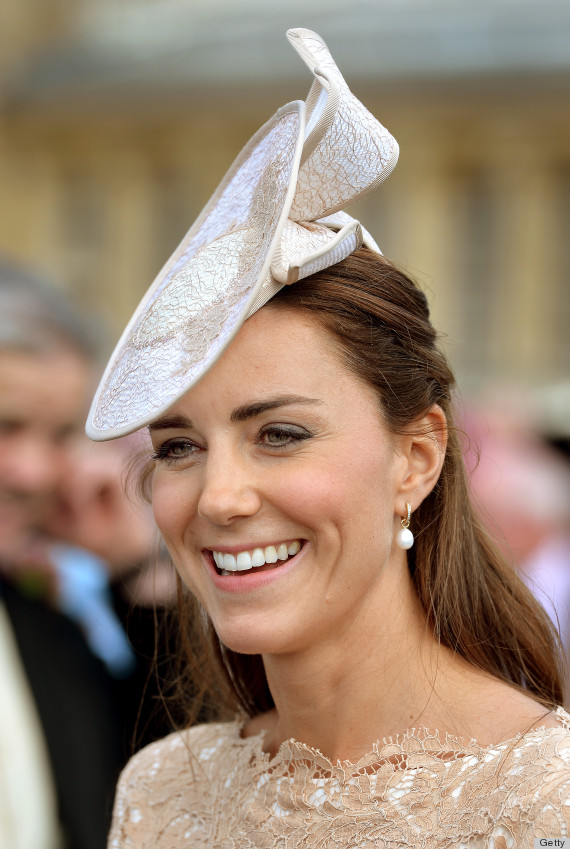 But they should not be used in place of sunscreen (slather on that SPF!).
Pack extra deodorant. (OK, we have no idea if Kate has a travel-size version in her tiny clutch, but it's summer, and it's hot).
Happy garden party season, everyone!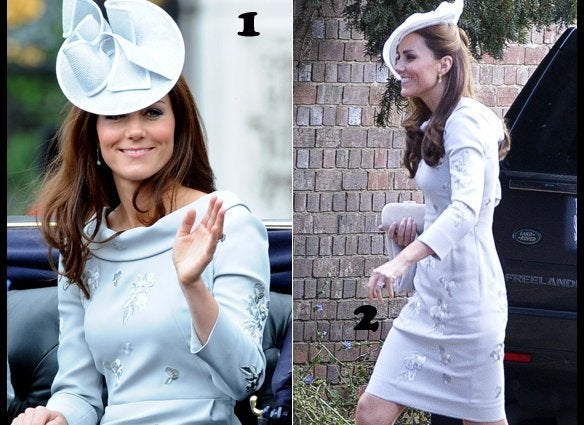 Kate Middleton's Fashion Repeats