The Duchess is back! Kate Middleton donned her favorite shade of green -- at least, we think it should be her favorite, because she looks great in it -- to greet guests during a media reception at Buckingham Palace tonight in London.
Although we were focused on Kate's wardrobe, there were other A-list royals in attendance, too. Prince William joined his wife at the event, where 350 members of the media mingled with the family at Buckingham Palace. The Queen was also in attendance, decked out in glamorous green as well to meet with the British press.
We'll add better photos when we get them, but for now, check out a sneak peek of Kate's dress below!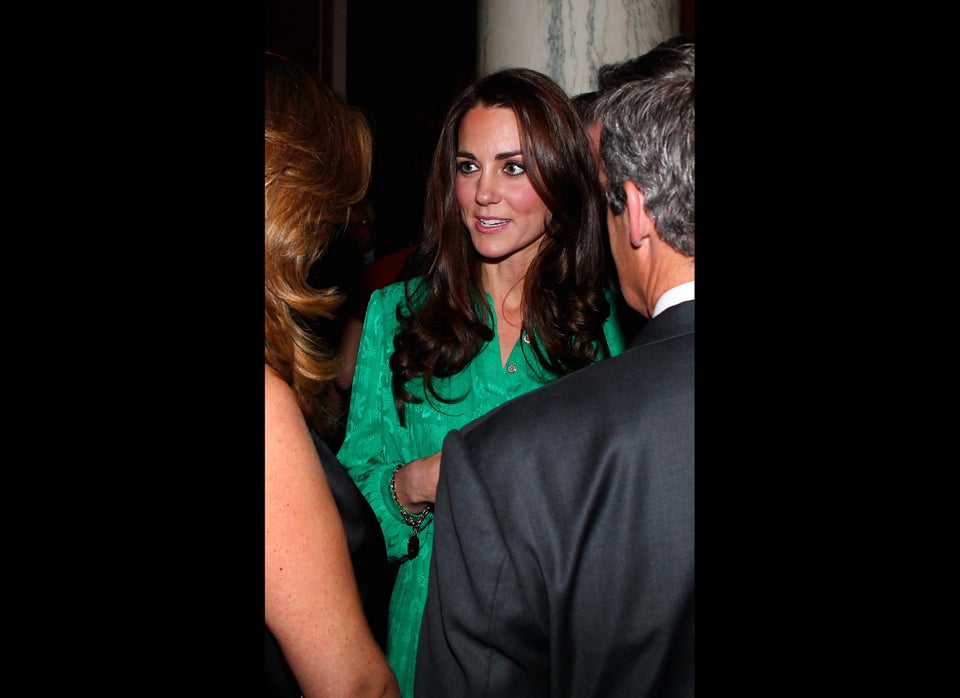 Gallery
Related