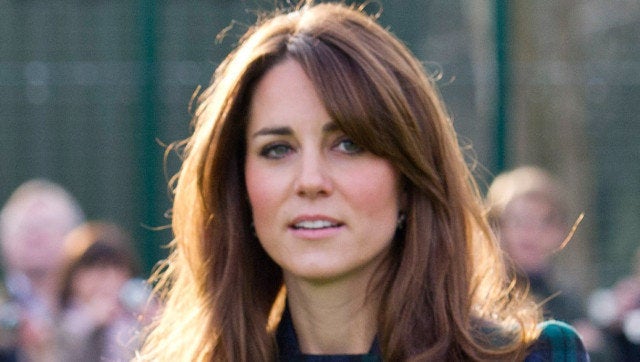 In the last week, Kate Middleton announced her new bangs... and a baby. That's a lot of change, but I guess that's one more reason why we love and admire her. A lot of people have been asking why Kate got bangs a week before going public with her pregnancy. Well to be completely honest, I don't know and I don't think anyone will know. However, I do know that it was a smart move!
Many women have different tales to tell of their crowning glory when they are pregnant. Some have hair that becomes thicker and shiner. Others will have the reverse, and find that their hair becomes thinner and drier (I find that this normally doesn't happen, but there are some cases). Also, hair texture can change -- curly hair becomes straighter, and straighter hair becomes wavy and sometime even curly.
After the baby is born, you will find that your hair will go back to what it was pre-baby. So yes, I'm sorry to say you may feel like your hair is not as thick and full as it was before. But, there are great stylers, shampoos and conditioners out there to help give lift and life to dry, flat, and damaged hair. There are also great lightweight mousses like Vidal Sassoon Pro Series Boost & Lift Foaming Air Mousse to help add body when blow-drying. Another trick to add body to fine hair is to spray a little dry shampoo at the roots. Also, using a deep conditioner or an enriching hair mask (try Vidal Sassoon Pro Series Restoring Repair One Minute Mask) once a week can give your hair a helping hand.
If you're thinking of changing your hairstyle when pregnant, you don't have to go for a short style because you think it's going to be easy. Sometimes, long hair can be the easier option as it can be pulled up into a ponytail and out of the way in a matter of seconds. But, if you are sick of long hair and want to do something to change it, you could always go the route of the Duchess of Cambridge by cutting in a long fringe, or as you U.S. readers call it, "bangs."
By doing this, it gives you a softer look around the face. Also, you have the choice to do a side sweeping fringe or, as Kate has done, sport a more central part. The center part is very cool and evokes a '70s feeling, whereas the side-sweeping part is more glamorous and sexy. So, depending on your mood and the occasion, the choice is yours. Also, this can be adapted to any length to suit your face shape. However, when cutting your hair, start long and if you feel you need to go shorter, then you still have that option. So come on ladies, treat yourself to "the Kate Middleton"!
There are also many different opinions on coloring your hair when expecting. If you normally get all-over color, I feel the safer bet is to switch to highlights and lowlights and wait until the first trimester is over before doing any color. The high and lowlights work better because the color doesn't touch your scalp. But if you can wait until the baby is born, even better yet.
So that's my hair low down on what to expect when expecting. Good luck, and here's to healthy, happy hair and babies.
Want more? Take a peek at the photos below to see Kate Middleton's amazing hair.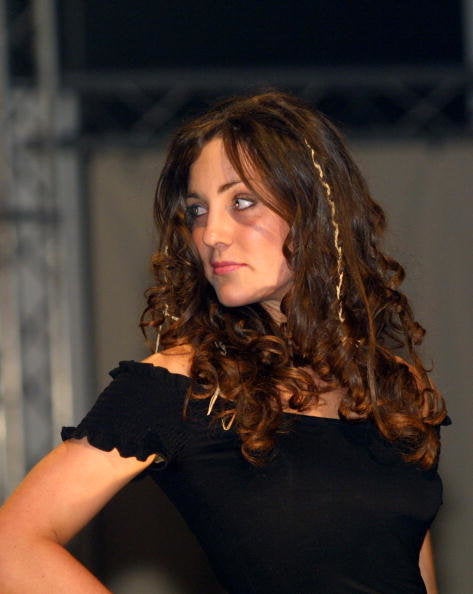 Kate Middleton Hair Evolution