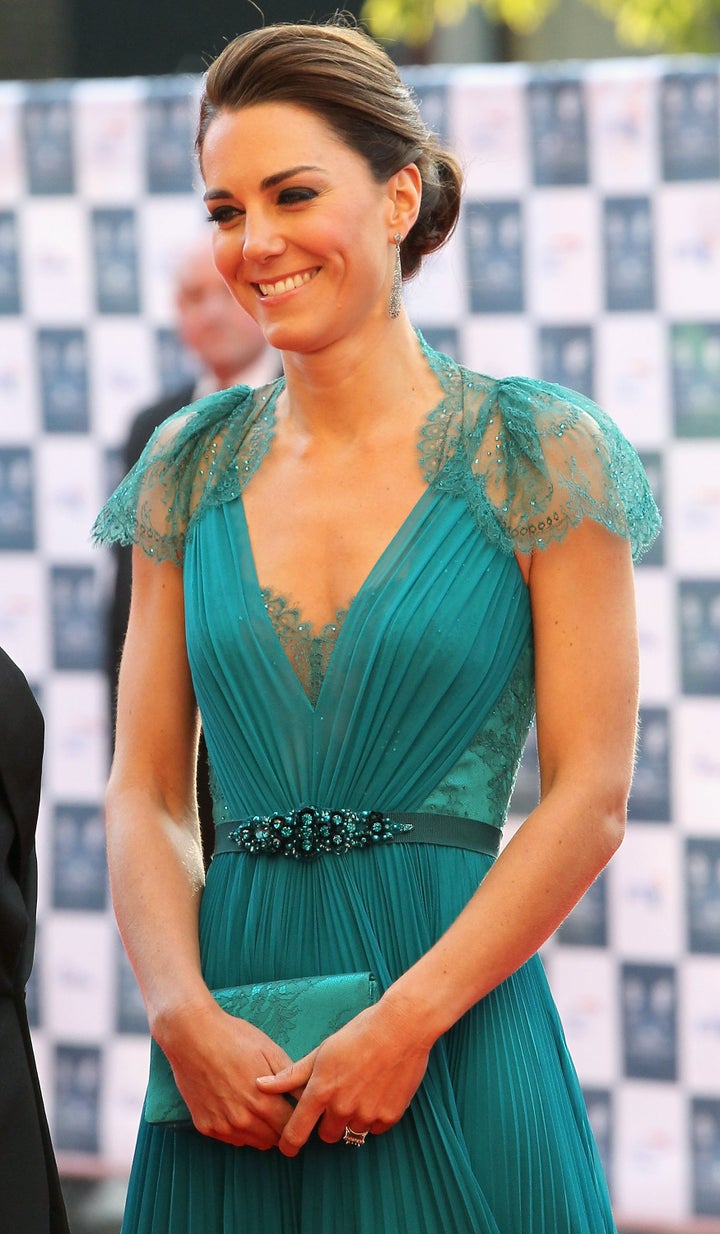 But the moment has arrived -- Catherine's hair has finally resisted gravity.
The Duke and Duchess of Cambridge slipped into full-on glam mode on Friday evening to attend a gala in support of the 2012 London Olympics. William looked dapper in his tux, but that was beside the point. (Sorry, Wills.) Our eyes zoomed in on Kate's sheer (!) Jenny Packham gown, which mostly comprised revealing green lace, and her matching clutch and strappy sandals.
While we're loving Kate's recent foray into sexier gowns, our biggest surprise was operating north of her shoulders. Since the duchess almost always wears her hair down, even at black tie events -- just Wednesday she paired her sexy cream dress with her same old wavy hairstyle -- we were super stoked to see her with her locks pulled back into a beautiful braided bun.
All we can say is, bravo, good sirs.
Check out the pics below -- and Catherine's bun!! -- in our gallery: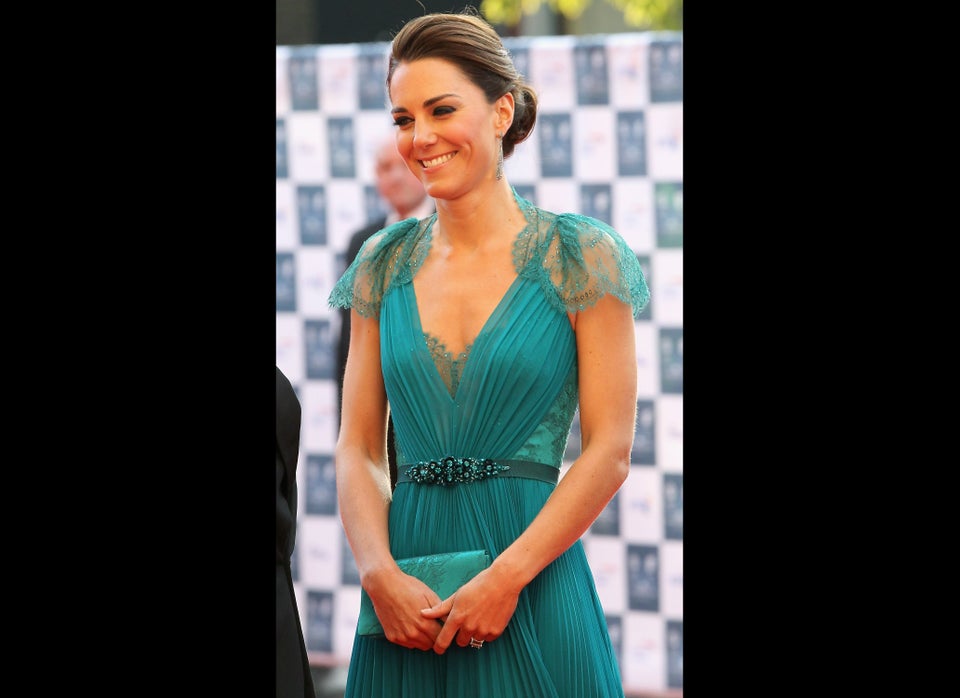 Related