Kate Middleton may the most famous royal in the world (and today, certainly the most Googled). But this morning, when she stepped in front of the flashbulbs at Malaysia's Assyakirin Mosque, there was another princess on everyone's minds: Diana.
The Duchess of Cambridge joined Prince William in Kuala Lumpur, Malaysia, the second country on their nine-day royal tour of Southeast Asia. The first event of the day was a visit to the Assyakirin Mosque, the first Muslim place of worship Will or Kate has ever visited.
Out of respect for tradition, both the duke and duchess ditched their shoes (allowing us to see the L.K. Bennett label on Kate's ubiquitous nude pumps). Kate also donned a light, white headscarf that wrapped gracefully around her head and neck.
Catherine smiled for the camera, looking utterly comfortable in the new style. And yet it stuck a nostalgic cord for many who saw the photos later: from Grazia to the Daily Mail, many were immediately reminded of when Princess Diana sported similar headscarves in Pakistan in 1996 and Egypt in 1992.
Back in 1996, while appearing at the Shaukat Khanum Memorial Hospital in Lahore, Pakistan, Diana paired her delicate white headscarf with a flowing, button-up jacket and pants. Today in Kuala Lumpur, the Duchess of Cambridge opted for a white headscarf with a swingy, button-up style dress by Beulah London.
So for today's Fashion Flashback, take a look back at Princess Diana in 1996 and the woman who would marry her son in 2012. It kind of gives us the chills -- in a good way.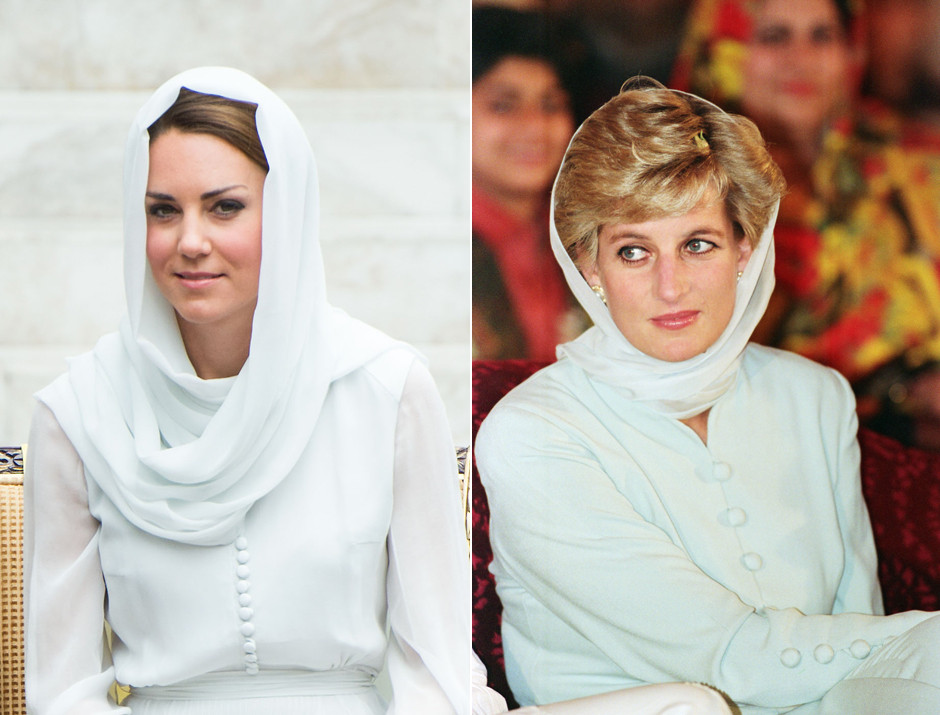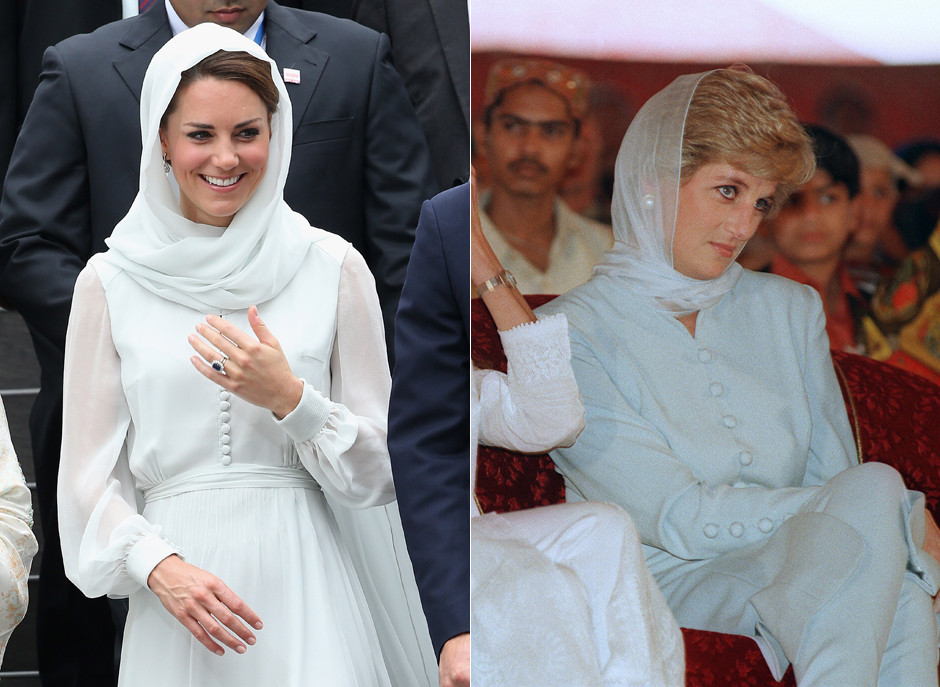 Recall Diana's sophisticated style: