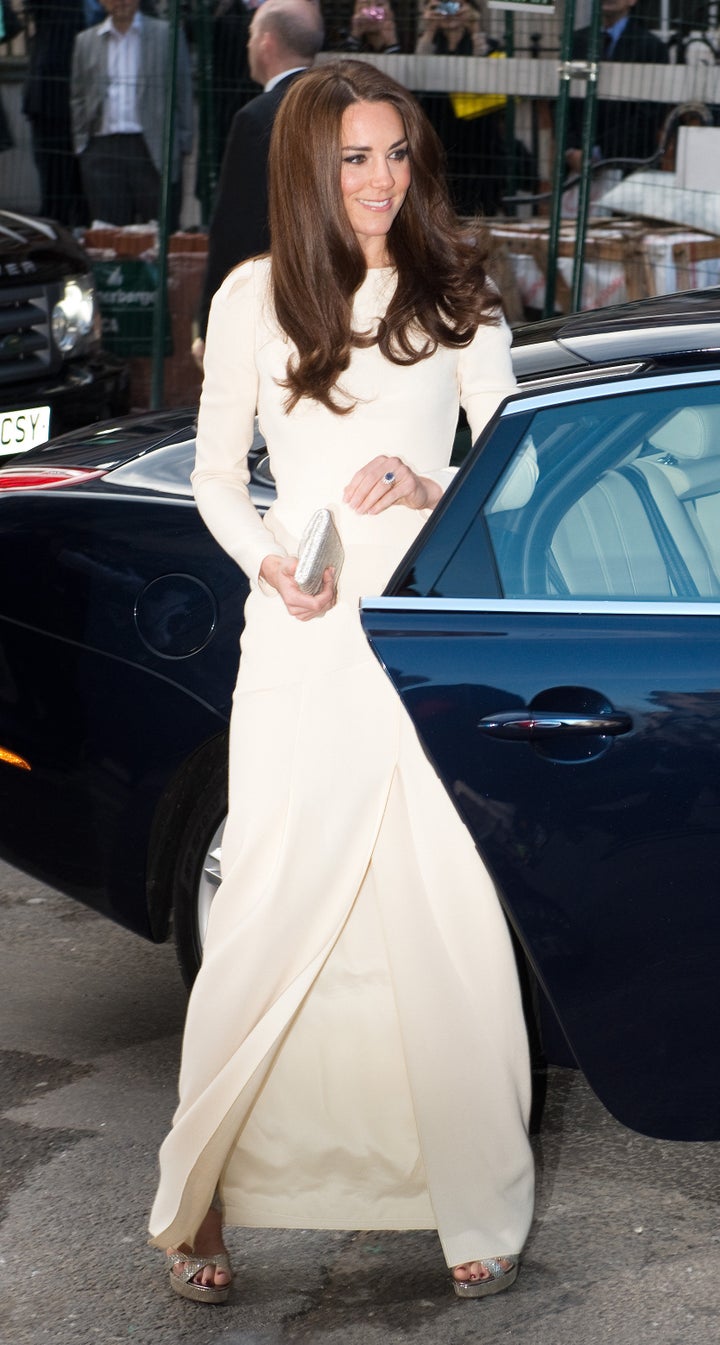 The duchess surprised us all with an unexpected outing tonight, arriving with Prince William to the swank Claridge's Hotel in Mayfair for a private function this evening. The event is hosted by the Thirty Club, an elite group of media players.
A royal aide told the Daily Express, "[The prince]'s been invited for about the last nine years but thought it right to accept the invitation this year as he has this personal landmark [his 30th birthday] coming up and it is such a landmark year for the Royal Family in general."
So he and Catherine got dolled up and headed to Claridge's. Will was wearing his typical double-breasted tuxedo (seriously, can someone get him a new tux?). But Kate stunned us with a variety of surprises: a long-sleeve, solid white dress with a high neck, recalling Diane Kruger's 2010 Met Gala gown by Calvin Klein; bare legs (!); rather vertiginous, sparkling Jimmy Choo sandals; and red toes!
How sexy -- and yet still tasteful -- does Kate look with her tights off and her legs showing? (OK, we'll say it: she's almost Angelegging.)
We love this look for Catherine. Do you?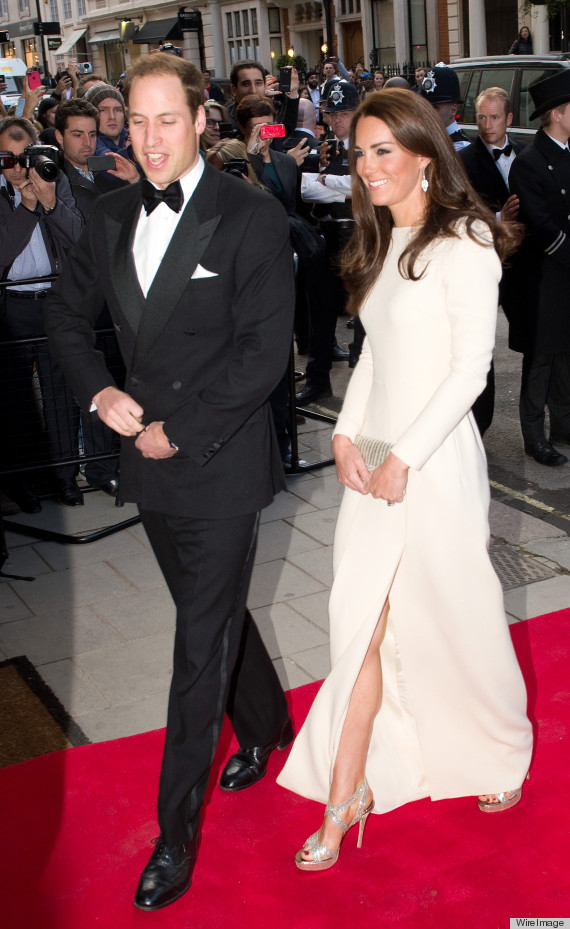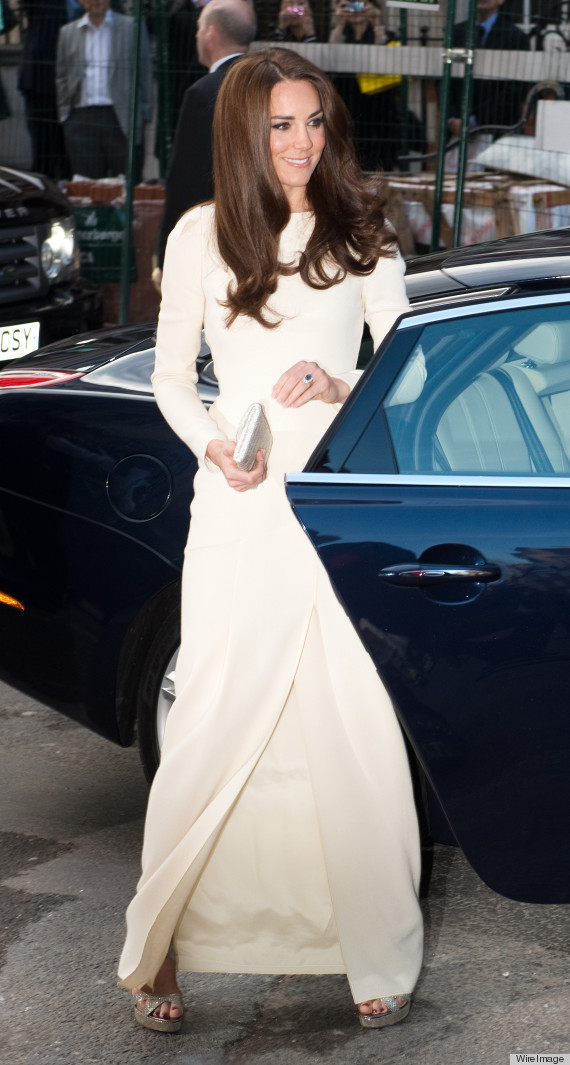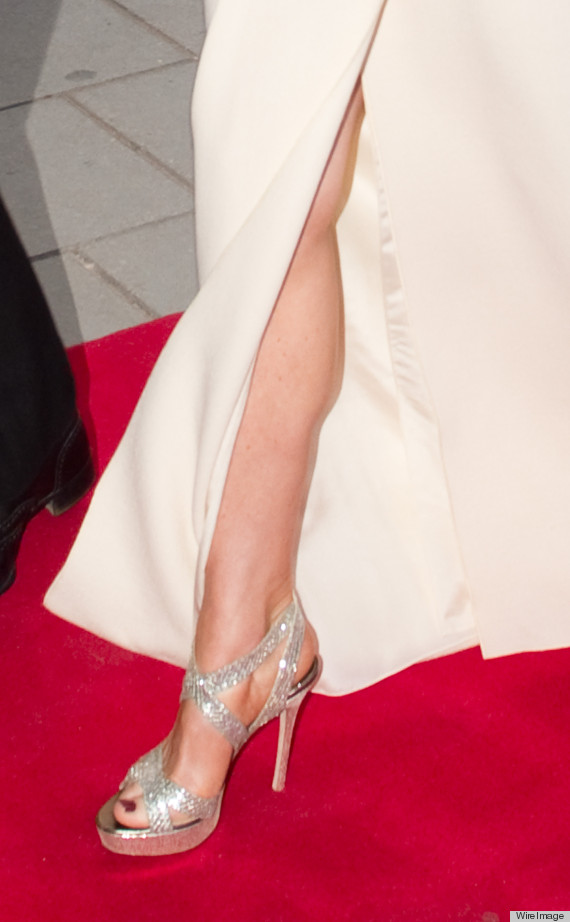 See a year of Kate's best outfits!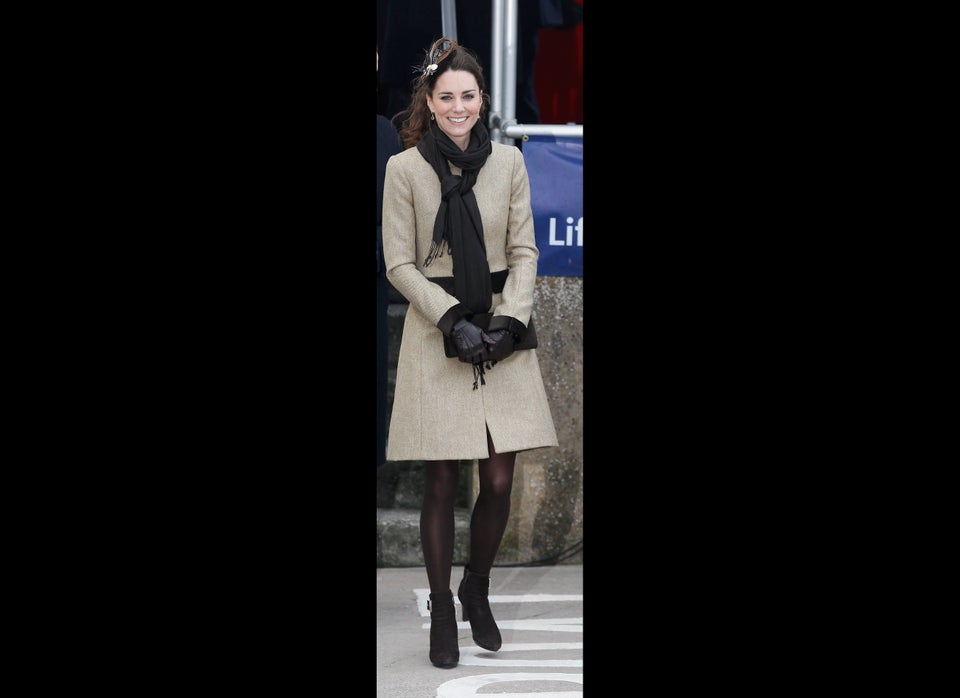 Kate Middleton's Best Looks Of 2011