Sometimes Catherine, Duchess of Cambridge shows off a relatable side: She shops in leggings! She makes funny faces! Other times, she hikes up a mountain without breaking a sweat.
Prince William and the media phenomenon once known as Kate Middleton are on the sixth day of their tour of India and Bhutan. Friday, in Bhutan, the pair hiked to Paro Taktsang, also known as the Tiger's Nest monastery, which is perched 10,000 feet above sea level and requires a steep climb to reach by foot. The local weather was not hot per se, but it's still the kind of weather you imagine would affect you after, say, hours spent hiking up a mountain.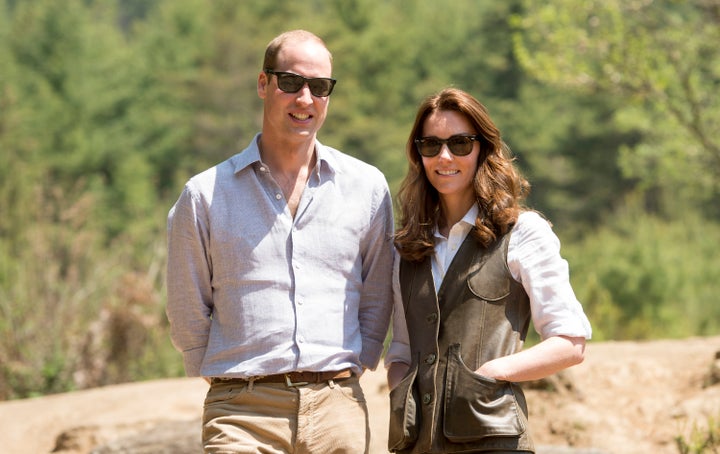 But not Duchess Kate. She showed little to no sign of struggle during the trek, which took the royals a reported three hours though various sites state it can take anywhere from two to six. Kate wore a pair of Penelope Chilvers knee high boots, a Jaeger blouse, and a vest, and there was not even one hair tie in sight.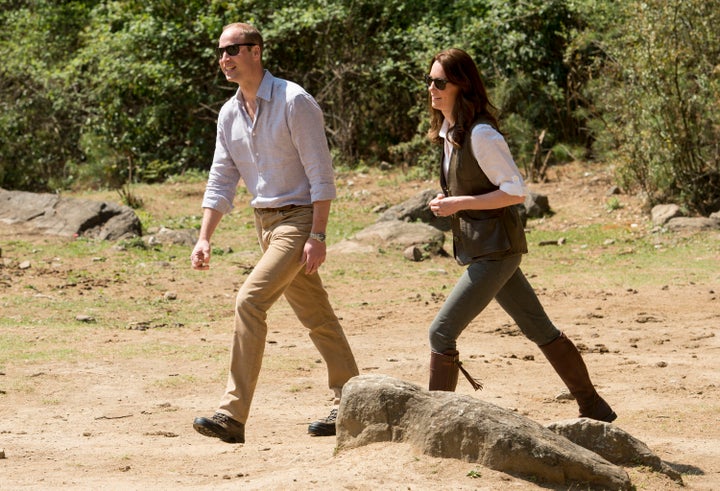 Photos taken of the couple during various points of the trek find them laughing, chatting and even wrapping their arms around each other. Meanwhile, the mere thought of touching another human being mid-hike makes us hot just thinking about it.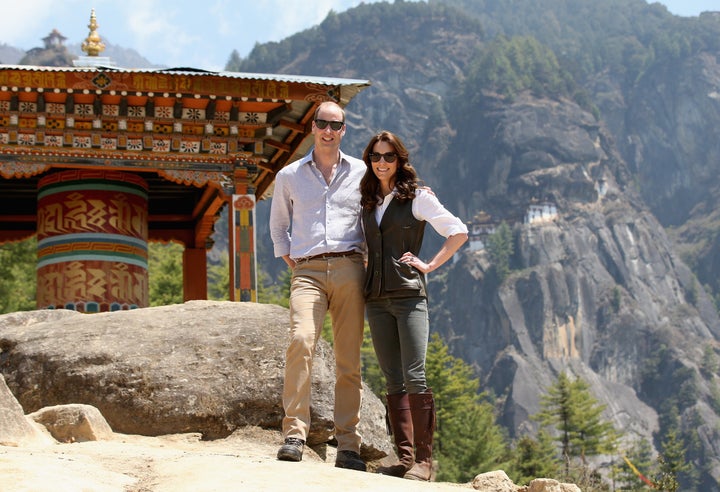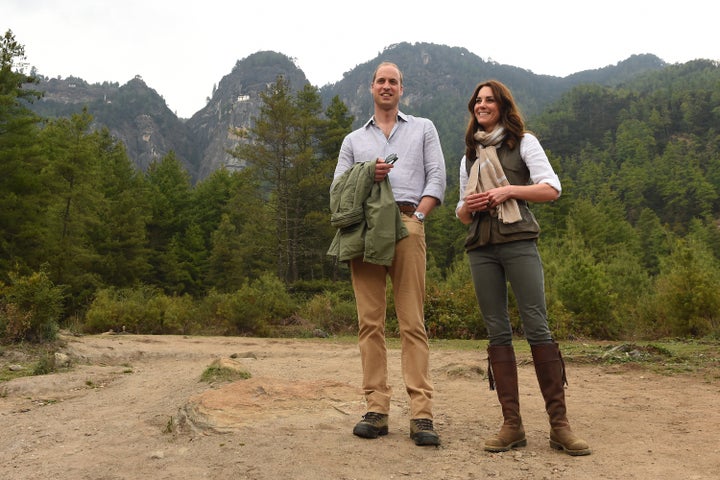 No sweat marks, no sign of struggle, nothing. We were given just a few hints of humanity when Kate appeared without her heavy vest as the couple adorably chatted about missing their kids and Kate joked to reporters the hike was "a great way to burn off the curry."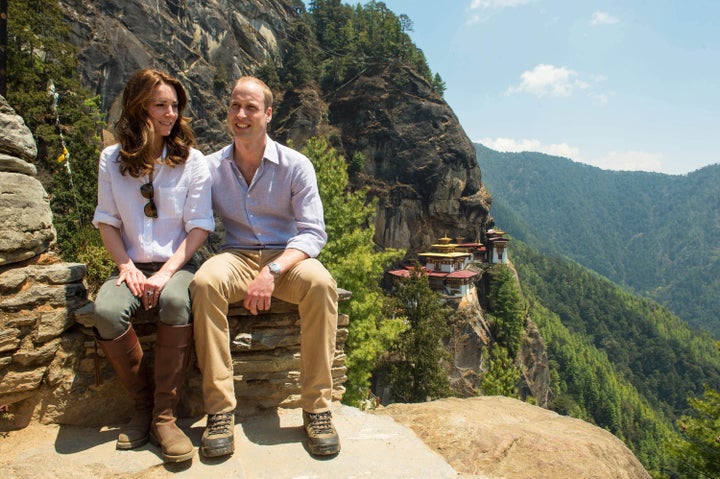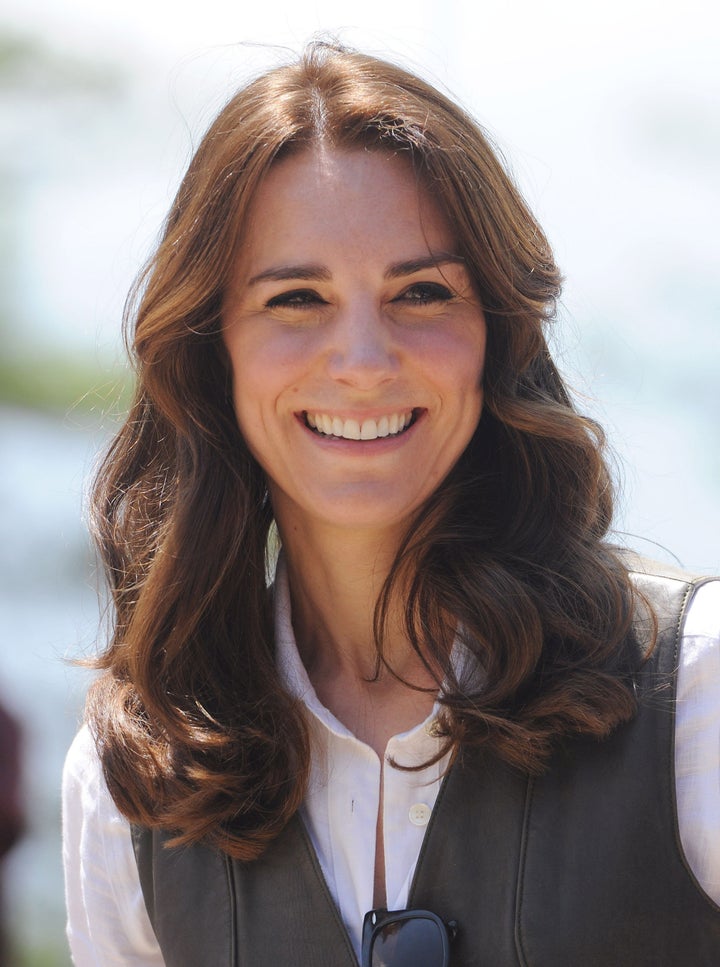 All Of Duchess Kate's Royal Tour Outfits