And so the paparazzi scrum begins.
According to Richard Palmer, royal reporter for London's Daily Express, the duchess was at her parents' home in Bucklebury when she fell ill and was driven to the hospital, where Prince William joined her. She is expected to remain at King Edward VII Hospital for several days.
But that probably won't stop the paparazzi, who are queued up outside the hospital. The duke and the duchess are already subject to intense media scrutiny and a baby will only invite more. After all, Princess Diana famously described her pregnancy with William thusly: "I felt the whole country was in labor with me." No doubt Catherine will feel the same.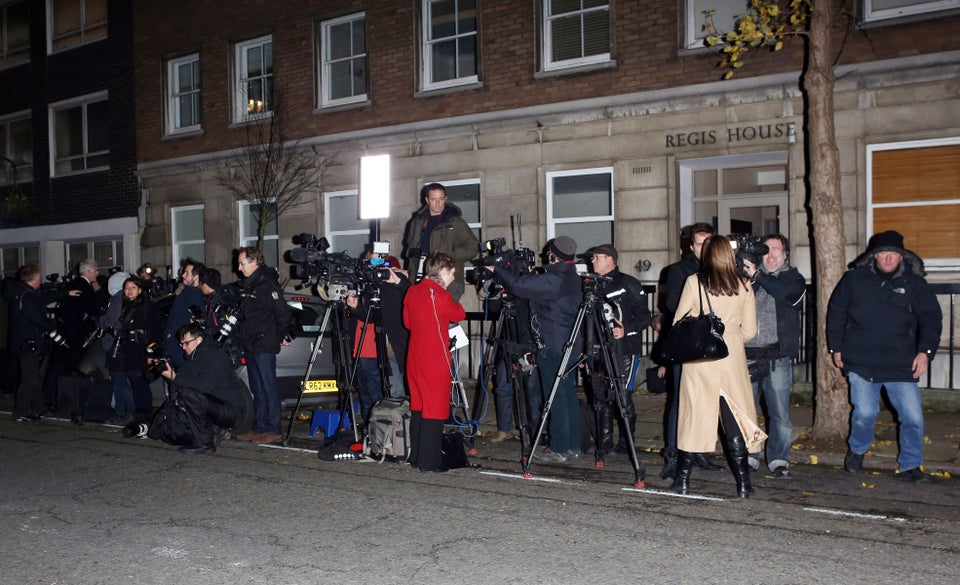 Paparazzi Surround The Duchess' Hospital In London