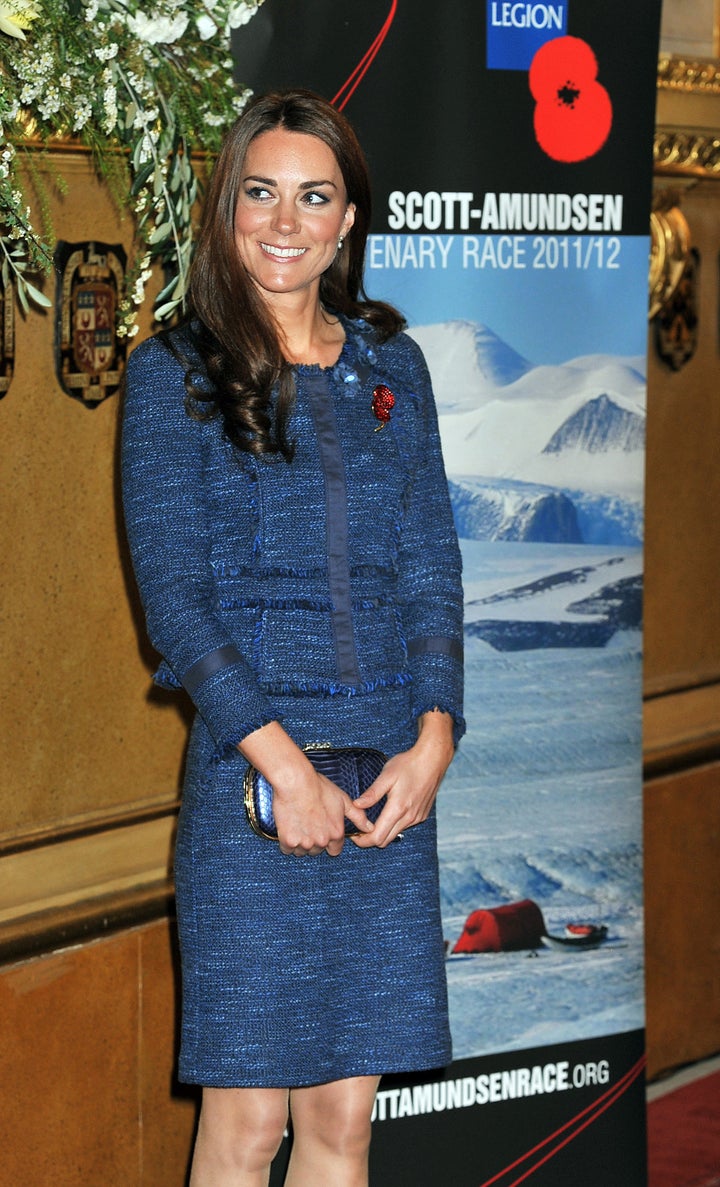 Judging by how fast Kate Middleton's outfits usually sell out in stores, the next hot item for girls in England might be ... skirtsuits?
The Duke and Duchess of Cambridge (who celebrate their royal anniversary on Sunday!) greeted the crowd (and scores of photographers) at Goldsmiths' Hall in London on Thursday to honor the Scott-Amundsen Centenary Race to the South Pole, which raised funds for the British Legion (something Prince William knows a thing or two about).
Kate's poppy brooch, the red flower symbol of the Royal British Legion charity, can be purchased online for $40. She also brought along her favorite blue Anya Hindmarch Marano clutch bag.
While we love Kate's sold-out look, her suit reminds us of some other famous suit lovers: Hillary Clinton and Nancy Pelosi. Is Kate suiting up for her own career in politics?
Check out pics of Kate and Will doing their thang below.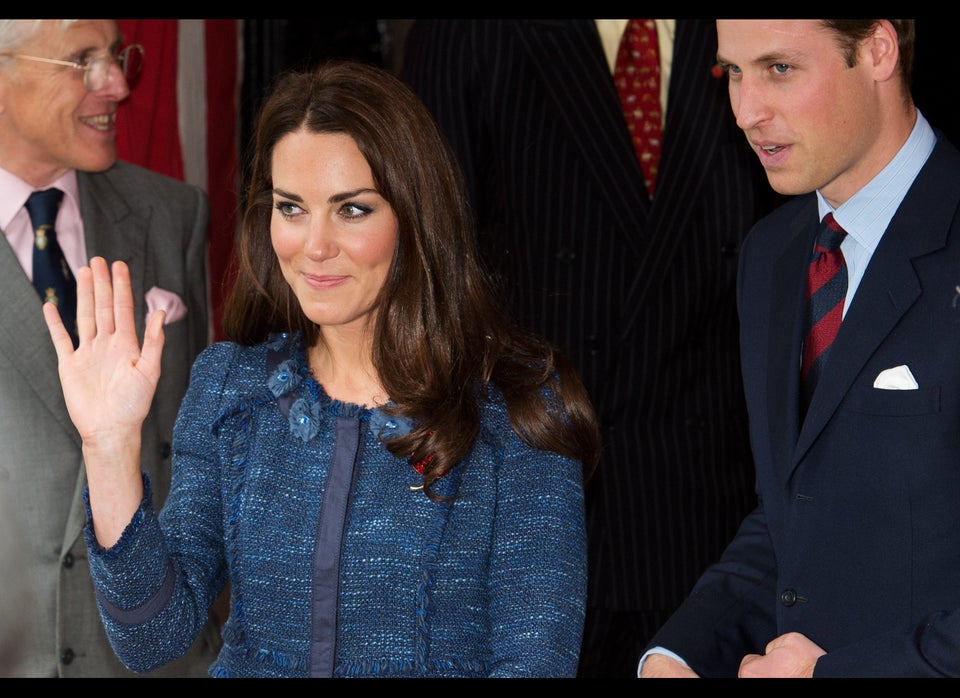 Kate Middleton blue skirtsuit