Remember how Kim Kardashian said she wanted to spend her time in London having tea with Kate Middleton? Well, according to the National Enquirer, Kate heard the news. And her reaction? Pretty much: "LOL forever."
Here's how it went down: Kim, who's supposedly "obsessed" with the Duchess of Cambridge, recently said that she wanted to hang out with Catherine when she and her sisters are in the UK to launch their upcoming Dorothy Perkins line. But if you believe a recent report, Kate heard Kim's comments -- and was having none of it. (In the most polite, duchess-y way, of course.)
"Kate can't stand their style, and from what she knows about their TV show, it's just a bunch of trashy people primping and yelling at each other. She's far too polite to diss Kim to her face, but she's got enough on her plate without having tea with someone like her."
Even being SEEN with Kim might be an insinuation that the Palace approves of E!, the "insider" says:
"The Duchess gets free clothes sent to her every day of the week, and she always sends them back. The royal family is very careful about not being seen to endorse any product. It's just not proper. Quite apart from that, the Kardashian outfits just aren't appropriate for a duchess."

"Kate is hardly going to turn up for an event with the queen in a cheap leopard-print miniskirt or gold sequined jacket!"

Let's take a look back at the weird intersecting lives of Kate Middleton and Kim Kardashian, shall we?
November 15: Kim supposedly gets the Heisman.
Again, who knows if these rumors are actually true, but we kind of hope they are. Click over to the Enquirer to read more, including about how Kanye West supposedly wants Kim to be more like Her Royal Highness.
After all, Kim and Kate have very different style...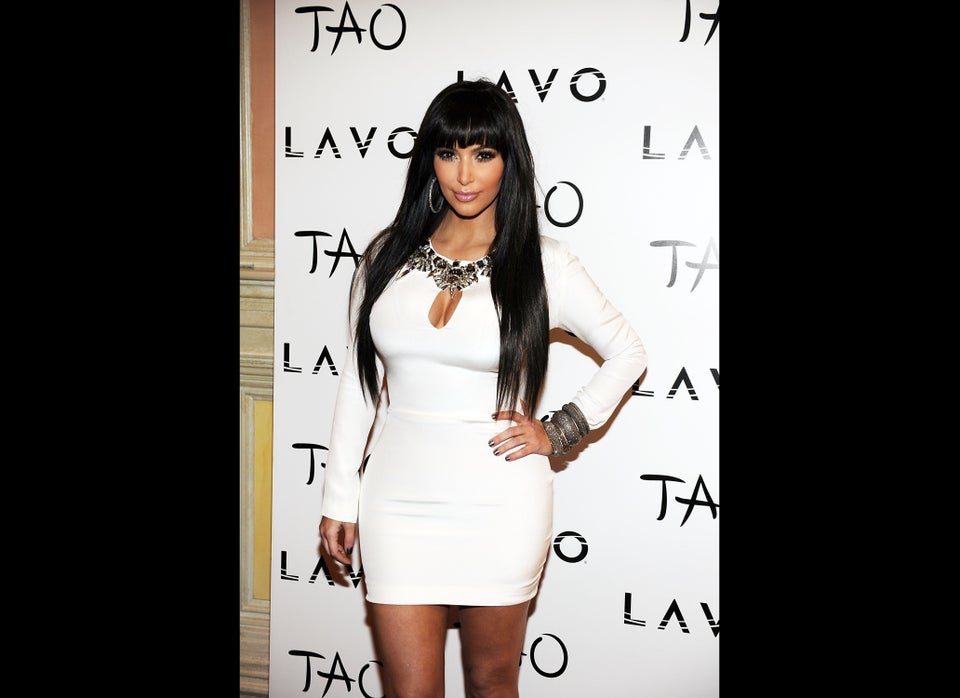 Kim Kardashian vs. Kate Middleton
Related