Not even her most sleuth-happy fans can figure this one out.
Duchess of Cambridge sightings are typically accompanied by lively fan fashion commentary, with social accounts perking up to ID her oft-repeated sartorial stunners with swift and accurate prowess.
That all changed on Friday, though, when the media phenomenon formerly known as Kate Middleton stepped out in this lovely collared peplum dress with a black fascinator and matching black pumps.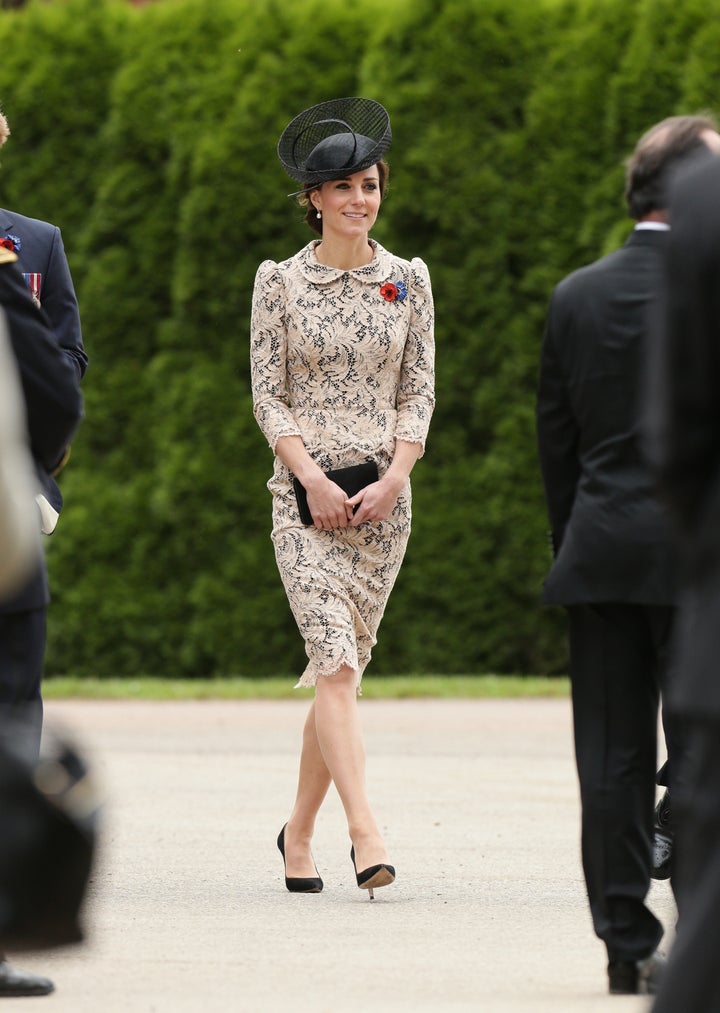 The palace hasn't said what designer is responsible for the dress. After a fan guessed it may be either Alexander McQueen or Orla Kiely, WhatKateWore.com, one of the top fan accounts, was quick to commend the guess -- but could not confirm.
That is, until another fan and fashion editor chimed in to say it isn't McQueen. They went on to say isn't Temperley and it isn't Erdem, either.
Kate and her mystery frock were joined by Prince William and Prince Harry at the World War I monument in Thiepval, France. They and other world leaders and government officials have spent two days commemorating the 100th anniversary of the Battle of the Somme, one of WWI's bloodiest events.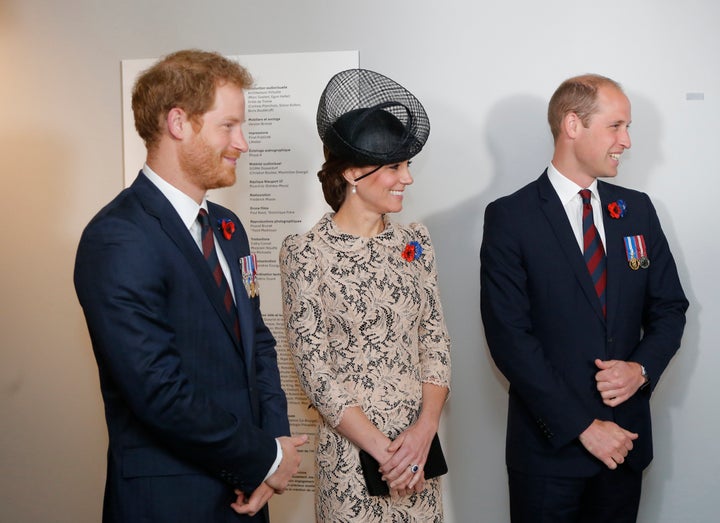 The day prior, Kate was spotted looking lovely in a very identifiable Missoni coat.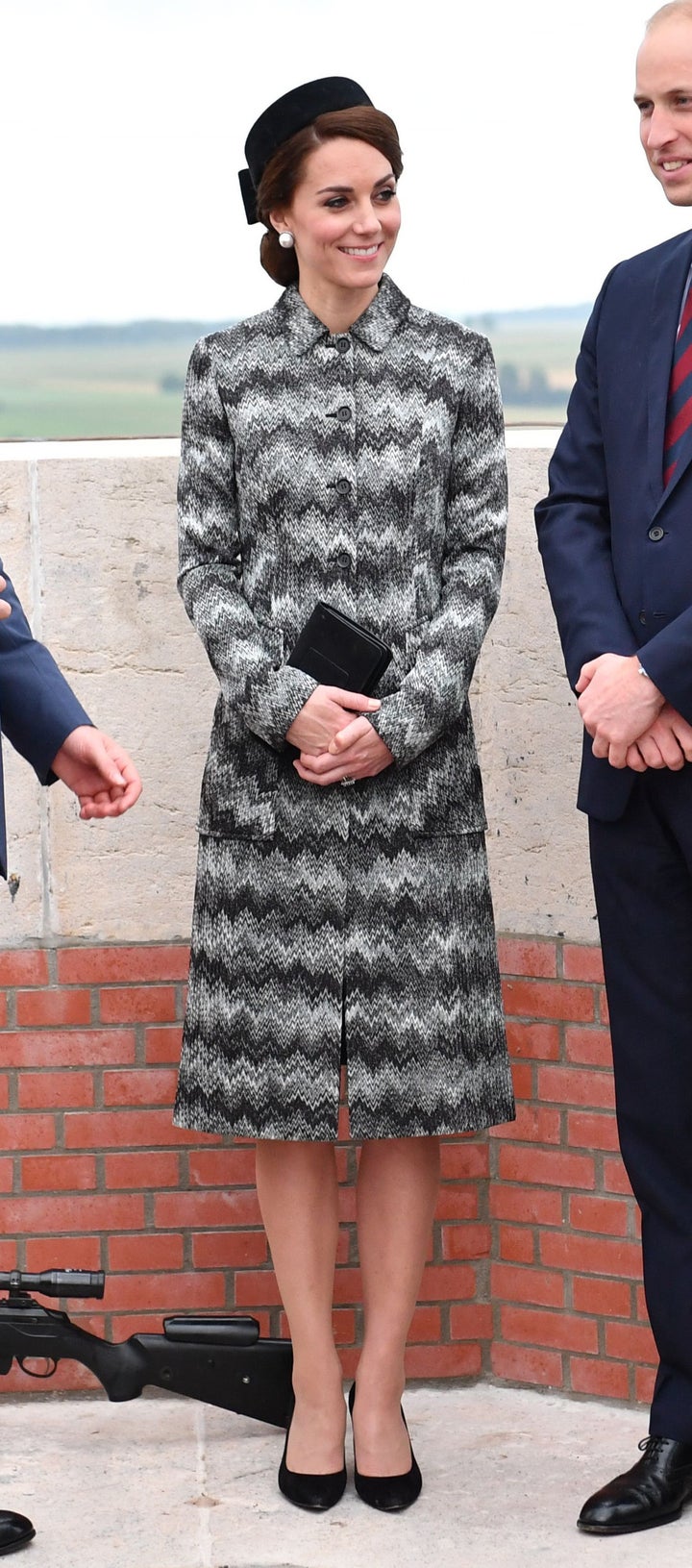 We will, of course, continue to update this pressing post as more information becomes available.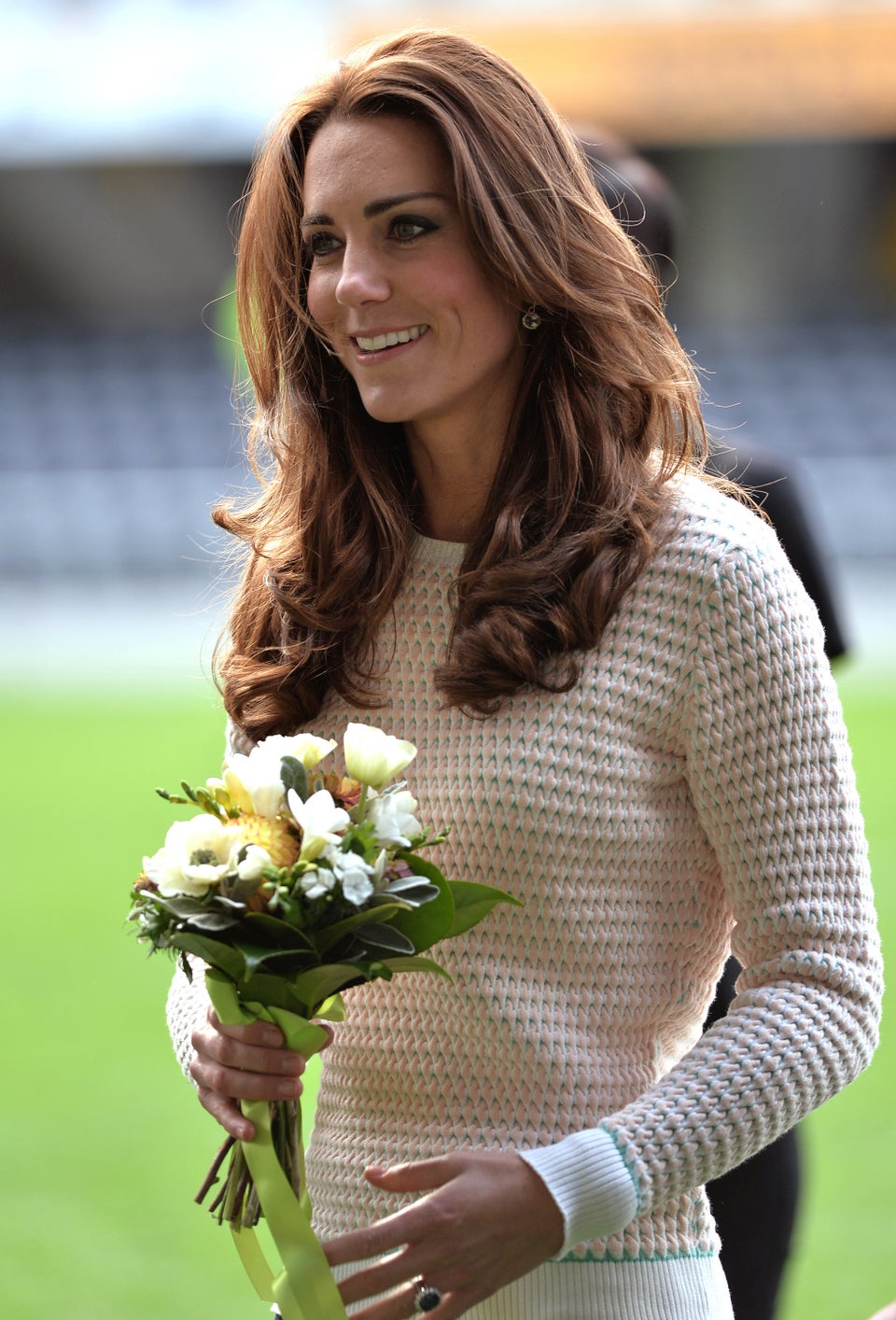 Kate Middleton's Most Stylish Looks